Damp Proofing Beaconsfield - Treatment Experts
Damp problems in a property can be due to many reasons. There are several causes why properties in Beaconsfield and elsewhere in the UK experience damp ceilings, floors, or walls. Every cause is unique and needs its solution to eliminate. That's why you should consult only an established and experienced damp proofing company.
Advanced Damp proofing Beaconsfield is the leading provider of damp proofing services in the UK and surrounding Home Counties. We have more than three decades of experience working in the damp proofing industry. 
Damp proofing services Beaconsfield
Advanced Damp proofing Beaconsfield offer the highest standards of damp proofing services in Beaconsfield. Our damp specialists understand that damp problems can disturb your life and affect it in various ways.
We take pride in providing the highest standards in all we do, including the damp related problems, restoration, general property maintenance, and repair work. We are long term members of the PCA.
What do we do?
We specialise in:
• Penetration damp prevention
• Tanking – waterproofing the walls below ground
• Rising damp eradication
• Installation of new damp proof course
• Waterproofing basements, vaults, cellars
• Waterproof plastering
• Wood rot and woodworm eradication
• Dry rot elimination and restoration
• Cavity wall tie and cracked bricks repair
• Condensation control
• Mould removal
• Timber treatments
• Rain penetration control
• Remedial/repair work
• Burst pipe water damage restoration for your insurance company, and you
We offer a long term guarantee for our work. Besides, we cover the whole of London and the Home Counties, including Beaconsfield. So, if you have a damp problem or want to acquire a damp and timber survey report, then Advanced Damp proofing is the company to trust.
Get a free quote now for damp proofing Beaconsfield.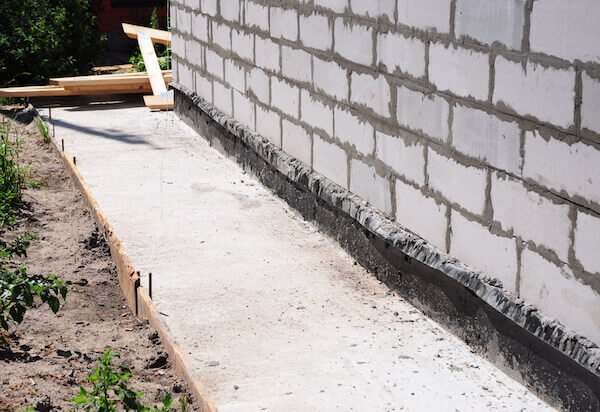 Call us today for a FREE QUOTE on 0300 373 7251
Excess moisture can cause various damp issues causing damage to your home. A damp proof course is a crucial element for the walls of your building. It protects your home's walls against rising damp and moisture.
Every property owner must ensure that its buildings are protected with effective damp course proof. Thus, it is an imperative requirement to avoid future problems.
Advanced Damp offers surveys to diagnose the best course of action for your problems. Without a correct damp course installation, your building may be at risk for severe damage in the future.
We offer the following damp proof courses:
• Mortar injection Damp proof course
• Electro Osmotic damp proof course
• Damp proof course Installation
• Damp proof course injection
Penetration Damp Treatment
When moisture or water enters through the external wall, it causes penetration damp. It requires immediate attention and shouldn't be left untreated. It is also known as lateral damp and forces rapidly through hydrostatic pressure.
If there are any leaking pipes or defaults in the water drainage system, a water deposit is created underneath the surface. As a result, water enters the wall and causes penetration damp.