Are you facing damp issues? Stressed out by rising damp? Can't find the right damp proofing specialists? Then you are in the right hands. 
Damp proofing is a treatment used to prevent damp walls and areas of your home from becoming damp. This treatment is applied to a wall by a specialist to fill up space by reducing the moisture and preventing moisture from rising upwards through the wall. We provide the most effective internal and external damp proofing services in the industry.
We can help! Get in touch with us now for damp proofing services!
Find my local damp proofing specialist...
Call us today for more information on 0300 373 7251
Advanced Damp offer damp proof Injections and damp wall treatment for your home!
What is damp proofing?
Damp is when unwanted moisture and water get into your property via foundations, gaps and brickwork, causing issues like mould growth, fungal growth and, eventually, structural damage. Damp proofing is the process by which you prevent this from happening so you can protect your home for decades to come. 
While the internet may be awash with DIY 'hacks' that claim to be able to fix issues like damp with a single miracle product, they rarely deliver what they say they will. Damp is a subtle and nuanced problem to tackle that requires experience, knowledge and patience. 
For this reason, we highly recommend connecting with an expert in damp proofing like the team we've built here at Advanced Damp. It's the only way to create a robust and future-proofed solution to all your damp-related issues. 
Spotting the signs of damp
There are a total of four main causes of damp, each with their own unique tell-tale signatures: rising damp, underground ingress, condensation buildups and penetrating damp. While you don't need to be able to diagnose which type of damp you have — leave that to us — you do need to be able to spot the initial signs you have problem. That way you can connect with our expert team and put things right well before they get out of hand. 
If you're hanging a picture and notice peeling wallpaper, particularly in the corners, the chances are you have damp. This buildup of unwanted moisture counteracts the hard work of the wallpaper paste and causes it to slowly come off the wall. 
Another sure sign that something is wrong is the presence of tide marks on your wall which indicate damp building up in the plasterwork. Bubbling plaster and paint are also classic signs you have the early stages of a damp problem and that a call to the experts is on the cards. 
Eventually these issues will result in the growth of black mould, slowly at first, and then soon much more rapidly. The mould grows in the constantly wet material, can be toxic, and has a nasty habit of causing lung problems for those with asthma and other breathing issues. 
Instant damp proofing quote
Please fill in your details below along with your estimated metres of damp in your property for an instant estimated quote.
One of the issues with damp is that if you don't know the early warning signs, you'll only start to notice it when things have already taken hold. The key is to make sure you are aware of the initial causes and things that will allow damp to get up and running. Don't worry, you're not going to have to become an expert in building surveys to get to grips with things, it's mostly common sense. 
If you want to avoid damp inner walls, you need to stop the moisture getting to them. Common things you need to watch out for are: 
Humid indoor environments due to poor air circulation

 

Damage to your roof or guttering that allows water to sneak in

 

Previously damaged damp proofing materials that need replacing

 

Roots and invasive species that have damaged your home's foundations

 

Damp insulation in your wall cavities

 
Types of damp and damp treatments
When you start googling for a solution you will see the term "damp treatments" everywhere you look, which quickly confuses things if you don't know what it means. And to be honest, if you already knew what it was and how to do it, you probably wouldn't be googling in the first place.
To keep things simple, we want to explain what damp treatment is in a few quick bullet points:
Anything that is designed to fix damp is known as a damp treatment
You can think of it simply as a solution to the issues damp is causing you

Common examples include waterproof membranes and positive input ventilation

You don't need to know which one to choose if you contact our expert team
Having a little background knowledge is a great way of quickly and easily connecting with the relevant experts, but now that you've found us, why not leave the hard work to our team?
What is a damp-proof course?
Okay, we were trying to keep things simple but now your searches are throwing up a new term…what does it mean? A damp-proof course is series of steps specifically for treating rising damp. This is when water is effectively being sucked out of the ground by your property, causing your walls and foundations to act rather like a giant sponge. 
While any tradesperson can attempt to diagnose rising damp and recommend a costly procedure, only a team of damp treatment specialists will get it right 100% of the time. There are subtle differences between the four types of damp, each of which affects the correct choice of treatment and future prevention. If in doubt, play it safe and connect with an Advanced Damp expert and make sure you can sleep easy knowing that you've chosen the correct course of action. 
What is a damp proof membrane?
Now we're getting into the more technical details that your search for a solution will throw up. A damp proof membrane is a sheet made from dense polyethylene that's been created to be impermeable to water ingress. A membrane of this sort is ideally suited for correcting  penetrating damp and rising damp in any size and scale of property. 
The key point is that the source of the water ingress needs to be corrected and sealed before the membrane is fitted. Once ready, it can be secured to the inner walls of your property, forming an impenetrable barrier that stops any future issues. While this may sound like a simple task, having an expert take care of the more nuanced details and subtle parts is the only way to ensure you're 100% happy with the end result. 
How to stop condensation building up
Excess water on your windows is a sure sign that you need more ventilation in your room to carry away all that unwanted moisture. Wiping your windows down regularly may seem like the simplest solution, but it's just not the right way to go about things in the long term. 
Increasing your ventilation is the only way to effectively combat excess humidity, and it can start with something as simple as cracking open a window for 15 minutes a couple of times a day. If you want a more robust and scientific approach, adding an extractor fan or a positive input ventilation system is the way to go. If you're unsure about which solution will work best for you, take a moment to connect with our experts and we'll guide you through everything you need to know. 
How to treat a damp basement or cellar
This is particularly specialist work where hiring an expert pays for itself from day one. Concrete tanking, waterproof membranes and specialist drainage systems are all common solutions. The key point here is that because your basement is underground, the walls have a large amount of earth and soil pushing against them. While they're plenty strong enough to withstand this from a structural point of view, if they're not sealed then your property will be an easy target for water ingress.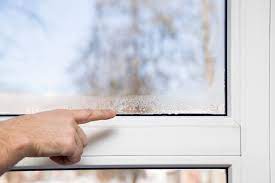 Do I really need professional damp proofing?
Damp always feels like one of those annoying and easy-to-fix problems that you can get on top of for free by turning up your heating and opening your windows. While this will help keep your home free from simple causes of damp like running too many hot baths and letting the room steam up, it just won't cut it in the vast majority of cases. 
There are four main types of damp, many of which aren't caused by the spike in humidity from bathing or cooking. What seems like a simple problem to fix can actually require specialist remedial action if you want a long-term solution. If in doubt, ask our experts and we'll talk you through the size and scope of your damp problems, as well as what to do about them. 
Our damp treatment process
To show you why we're the name you can trust, we've put together a simple breakdown of how we work: 
We identify your damp issue
We spot the source of the damp
We create a custom treatment plan
We perform all internal and external repairs
We remove and replace any damaged materials

 

We provide safeguarding advice for the future

 

We leave your property clean and tidy

 
Damp treatment is rarely taken care of in a single afternoon because it takes time to get every last drop of moisture out of your walls and materials. To make sure you're always up to speed, we'll be in regular contact so you know exactly how our work is progressing. 
Are our damp treatments guaranteed?
We take pride in our work and believe the quality of what we do speaks for itself. For more details of how our quality guarantees apply to the specific needs of your property, get in touch with a quick call to the experts here at Advanced Damp. 
Cleaning up after our professional damp proofing services
We know that your home is your pride and joy, so we take the time to leave it in perfect condition before we leave. Damp proofing can sometimes involve the removal of rotten timber and water-damaged plaster, creating mess and debris along the way. 
Because we're a team of experts who take real pride in our work, we make sure every last spec of dust is cleaned up and disposed of before we leave. After all, it's no use having a fully damp proofed home if it's so messy that you have to spend your weekend cleaning it before you can invite anyone round. 
Hiring our professional damp proofing services
We regularly accept work in your local area and offer a range of services that will ensure you get exactly what you need to beat damp. Get in touch today and we'll guide you through everything you need to know. 
What Are The Effects of Damp?
Structural Damage: Damp can lead to structural damage in your property.
Mould Growth: Damp conditions are ideal for the growth of mould and mildew.
Health Issues: Mould and damp environments can contribute to a range of health problems. 
Pest Infestation: Damp areas in a house can attract a variety of pests, including insects
Unpleasant Odour: Dampness can cause a musty, unpleasant odour in the house 
Electrical Damage: If dampness reaches your electrical systems, it can cause serious issues, including power failures
Decreased Property Value: The presence of dampness can significantly decrease the property value of your house.
What is damp proofing?
Damp proofing is a combination of methods used to prevent moisture from seeping into a building's interior spaces. This can involve creating chemical, electrical, or physical anti-moisture barriers. It also requires finding and patching sources of water ingress that can lead to mould and structural damage.
How long does damp proofing last?
We stand behind our damp proof courses with a 20-year guarantee. A properly installed damp proof course should control your rising damp issue for decades to come.
What is a DPC?
A DPC stops moisture from seeping up through capillary action, or "rising damp." This barrier is usually formed by a membrane built into the walls of a property. If that barrier becomes torn or damaged, we can replace it with a chemical or electro osmotic damp proof course.
Does my house need a damp treatment?
To answer this, all you have to do now is call your local damp proofing specialists to discuss your damp problems.
The proofing call will start at ground level, assess every outer wall, look for signs of water ingress, and look at any at-risk inner wall in your property. And because we only use experienced surveyors any treatment we recommend will make short work issues like penetrating damp and rising damp.
By combating issues with external walls and handling the subtitles of proofing walls, your new damp proofing guide makes sure nothing is left to chance.
From there we'll talk you through prices for any necessary remedial damp proofing, tackle issues like wet rot, and even help protect your skirting boards and solve poor ventilation that's causing excess humidity.
Is a DPC necessary?
Dampness is one of the leading causes of costly home repairs. DPCs are required in the construction of new buildings. Damp problems in older buildings can often be resolved by the insertion of a damp proof course or by injecting water-repellent chemicals.
Can a damp proof course be done from outside?
Almost all damp course work is done from outside the building. If your interior plaster has been damaged by rising damp, it will need replacement. But if you catch the problem quickly enough that should not be necessary.
How do you calculate the cost for damp treatments?
It is recommended to take precautions when you see dampness on your wall. If you see any signs of damp, and need quick support, our teams are available for free help and advice 7 days a week.
To make sure we never miss a thing and offer different damp proofing techniques to meet your needs, a full is always carried out. This makes sure our damp treatment can stop both rising damp and penetrating damp with the correct damp treatment for your internal walls.
A damp survey will not only give you a proofing cost from one of our damp specialists, but it'll also ensure any and all damp proofing work fits your needs. It could be a cold external wall, damp patches upstairs, or a damp basement.
The key point is you won't really understand your damp issue and be able to prevent moisture rising, wood rot, dry rot, musty smells, etc without speaking with a damp specialist first.