Basement Waterproofing London & Tanking Systems
Advanced Damp is the solution to all your tanking and waterproofing needs. We offer solutions and treatment for properties that suffer from all types of basement damp issues, transforming it into a watertight space. From our reliable specialists to our guarantee-backed treatments, you can count on us.
Get a free quote for waterproofing your basement in London and the South East of England now.
Experts in basement damp proofing & structural tanking
Advanced Damp is a professional waterproofing specialising in tanking walls and basement waterproofing solutions for residential and commercial properties. Our waterproofing specialists are well trained to resolve problems caused by damp basements. We have extensive experience in basement waterproofing and tanking walls, we can help make sure that your interior and exterior walls stay dry by installing an appropriate basement tanking system. Our cementitious tanking slurry for cellar walls will keep water out of your basement for good and offer a long lasting watertight barrier. We make sure your home is fully waterproof and guaranteed to last.
Call our basement waterproofing experts in London today for more information and advice on treating your damp basement.
Call us today for a FREE QUOTE on 0300 373 7251
Signs and Causes of Water damage in Basements
Basement Tanking London & Waterproofing Protection that will last
The signs of a flooded or wet basement are visible from the interior of the house and bring along a damp smell. It is also crucial to ensure that all downspouts, gutters, and other type of systems of your home are efficiently working and are succeeding in keeping the water at bay from your house. The soil around your home base should direct the water away from the earth retaining walls and not towards them.
Sometimes the basements are made structurally great but can't manage the water drainage. So they lack the good cavity drain system or fail to create slope aside from the base. 
Here are some of the indicators that show you may need basement waterproofing:
Water trickling out of walls

Standing water on the basement floor

Humid air

damp walls

Condensation on the cold floor and underground walls in summer

Blistering and Staining of wall coating
If you observe any of the signs mentioned above, give our waterproofing experts a call to treat your damp basement right away. We offer free quotes for basement waterproofing in London & Home Counties.
Call us today for a FREE QUOTE on 0300 373 7251
How does basement waterproofing work?
Basement Waterproofing is a crucial element to consider if you have observed waterproofing problems in your basement.
Stating the basement waterproofing methods for a cellar or a damp basement is one of the essential aspects of the project, especially if you heading for a conversion. At Advanced Damp, our basement waterproofing specialists will survey the area thoroughly and advise you on the best basement waterproofing method available to you.
However, deciding the most suitable method for damp proofing a basement depends on the client's requirements as there are several options, and the most appropriate one may vary for your project. The common basement waterproofing at a domestic level includes the modern water management system installation. In this, a system of drainage, wall membranes, and sump pumps is used that collects and remove the water from your basement without affecting the space habitat. It is one of the most used waterproofing solutions for basement flats and basement conversions. 
Types of Basement Waterproofing
Advanced Damp also offers a traditional cement-based solution known as basement tanking, along with unified waterproofing for new buildings. These are referred to as Types of Waterproofing in the industry, which includes:
Type A – Cement-Based Tanking, Physical waterproofing

Type B – Integrated Waterproofing Systems

Type C – Cavity Drainage and Sump Pumps
Our team of qualified basement waterproofing specialists will ensure that all the work is carried out to the highest British standard.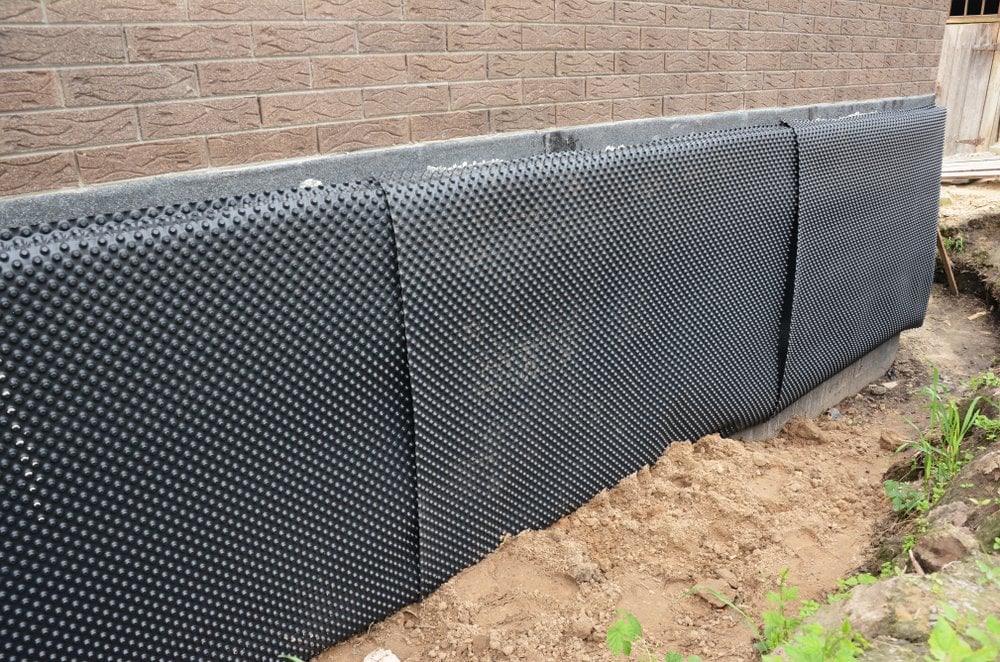 Call us today for a FREE QUOTE on 0300 373 7251
Basement tanking for your home
Basement tanking involves applying slurry tanking coatings or completely waterproof membrane onto either internal or external side of walls, floor and sometimes ceiling interior parts of a basement or cellar. The render material gives a seamless, smooth wall surface that looks good and provides moisture control. The tension created will stop water ingress underground.
The protection that basement tanking can provide depends on a few factors. For instance, the levels of hydrostatic pressure near the property foundation and any external movements or vibrations will help us decide the type of tanking needed for your property.
While tanking costs can be higher than other methods, tanking can be an extremely effective way to keep the walls in your home dry.
Get in touch now for a free quote on your basement waterproofing in London.
Call us today for a FREE QUOTE on 0300 373 7251
Frequently Asked Questions
What is basement tanking?
Basement tanking is a process of waterproofing a basement to prevent water ingress and dampness. It involves creating a waterproof barrier on the walls, floor, and sometimes even the ceiling of the basement to keep it dry.
Why do I need to tank my basement?
If your basement is below ground level, there is a high chance of water seeping through the walls and causing dampness, which can lead to mould growth and structural damage. Tanking your basement prevents this from happening and can also increase the value of your property.
What are the different types of basement tanking?
There are two main types of basement tanking: internal and external. Internal tanking involves applying a waterproof coating or membrane to the inside of the basement walls and floor, while external tanking involves creating a waterproof barrier on the outside of the basement walls and floor.
Which type of basement tanking is better?
The choice between internal and external tanking depends on the specific needs of your basement. External tanking is generally more effective, but it can be more expensive and disruptive to install. Internal tanking is usually cheaper and easier to install, but it may not be as effective in extreme cases of water ingress.
How long does basement tanking last?
The lifespan of basement tanking depends on various factors, such as the type of tanking used, the quality of installation, and the maintenance of the tanking system.
Can I tank my basement myself?
Tanking a basement is a complex process that requires specialized knowledge and equipment. It is recommended to hire a professional waterproofing company to ensure that the job is done correctly and to avoid any future problems.
How much does basement tanking cost?
The cost of basement tanking varies depending on various factors, such as the size of the basement, the type of tanking used, and the condition of the walls and floor. It is best to get a quote from a reputable waterproofing company to get an accurate estimate of the cost.