Damp Proofing Aylesbury, Buckinghamshire: Treatment Experts
Are you looking for damp proofing specialists in Aylesbury, Buckinghamshire? Advanced Damp is a family-run, local team of damp proofing specialists based in Aylesbury. As a leading damp company, we render specialist advice and guarantee-backed repairs for rising damp, penetrating damp, cellar tanking, and more…  Call 0300 373 7251 for damp proofing Treatment services in Aylesbury, Bucks!
Aylesbury Damp Proofing Treatment
Are you searching for a damp proofing specialist in Aylesbury or surrounding areas? We are ready to help you!
It can be a real worry to experience damp in your home with its trademarks of watermarks, blisters, dry rot, and mould on your beautiful walls to say but the least. That is where a damp company comes to play. At Advanced Damp proofing Aylesbury, we understand these rising damp problems and how frustrating it is to experience them.
Years of Extensive Experience
With our vast experience in damp proofing and property preservation industry, our qualified surveyors are specialists in diagnosing your challenges and prescribing the precise solution for damp proofing. We have earned trust through effective rising damp treatments over the many years of work and 100% 5-star reviews.
Get in touch today to get the job done! Our damp experts offer various different damp treatment methods including damp proof injection, damp proof course, and more…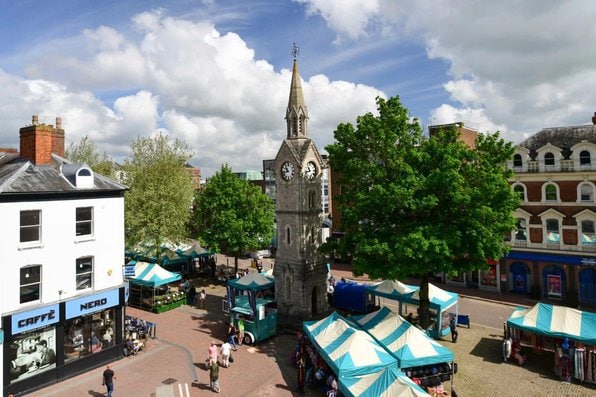 Call us today for a FREE QUOTE on 0300 373 7251
Aylesbury Rising Damp Services
Do you have rising damp problems … We are here to provide you with high standard damp proofing treatment!
Damp patches, peeling paint, wallpaper, yellow or brown tide marks, staining on a wall, wet carpet, dry rot, damp/rotting plaster, or Skirting boards… does this look familiar? You most likely are experiencing rising damp in your within your home.
Reasons for rising damp in Aylesbury properties
Rising damp is caused by the groundwater moving up through a wall or floor through the capillaries in masonry, this can become a serious problem if left untreated for a long period of time. Most treatment and Prevention of this type of damp work involves a combination of good damp-proof courses and maintenance which should be carried out by a reputable and reliable rising damp company.
Aylesbury damp proofing experts
Our surveyors come not only with the high-class training but also with the right kind of standard certification which helps in analyzing and finding the reason for every rising damp problem. Once the problem is identified, we move forward in solving it without wasting any time.
Let us assist you today with your rising damp treatment services. We will start our jobs with a survey of your home to diagnose the damp and recommend a treatment option. For rising damp this will depend on how bad the damp issues are. Treatments include damp proof courses and damp proof injections. 
So wait no more, call us for local damp treatment in Bucks!
Call us today for a FREE QUOTE on 0300 373 7251
One of the things that damage your home's structure, beauty, hygiene, or any other property is moisture or dampness in its walls or floors. If you own a home or building that's showing signs of moisture or dampness, you must get your property thoroughly inspected for dampness. And that calls for you to get a damp survey of your building.
Contact us now for a damp survey!
At Advanced Damp proofing Aylesbury, we provide professional and highly reliable free damp surveys of any kind of building and surrounding areas. Regardless of whether you have a home in a beautiful locality of the town, a commercial building, or a small family-owned shop, there's always a way for dampness to get into your building. Don't let dampness ruin your home. Whether it's timber, dry rot, woodworm, cellar tanking, or damaged plaster, let our Aylesbury professionals fix it!
Our damp survey services will completely inspect for dampness. So call us now or fill our form and get a comprehensive damp survey in Aylesbury, Buckinghamshire!
Wait no more, and contact us for damp proofing Aylesbury, Buckinghamshire.