Damp Proofing Windsor - Surveys & Treatment specialists
Damp proofing Windsor
Damp can affect the aesthetic look of your property besides causing massive, expensive structural damage. Thus, you must keep a check on any damp symptoms and deal with them quickly to prevent the damp problem from escalating.
Contact us now for more information on damp proofing Windsor and remedial treatments!
Windsor Damp proofing experts
Living in a house or building with damp walls can make your life miserable. It's the stepping stone that leads toward blisters, mould, and watermarks on walls.
If you live in Windsor and encounter damp-related issues, then hiring a professional Damp Proofing company is the best solution to your problems.
Damp Proof Course
Damp is the most common problem that affects the residential buildings in England. The technique of moisture control applied to the wall and building floors to prevent water in the interior spaces is known as damp proofing.
The elimination of physical damp proof course or chemical DPC during the construction or renovation can develop dampness within the walls.
A damp proof course is a barrier that helps to protect the buildings from moisture rising from the ground. The damp proof is inserted through the structure above the external ground levels to stop capillary action behind the rising damp.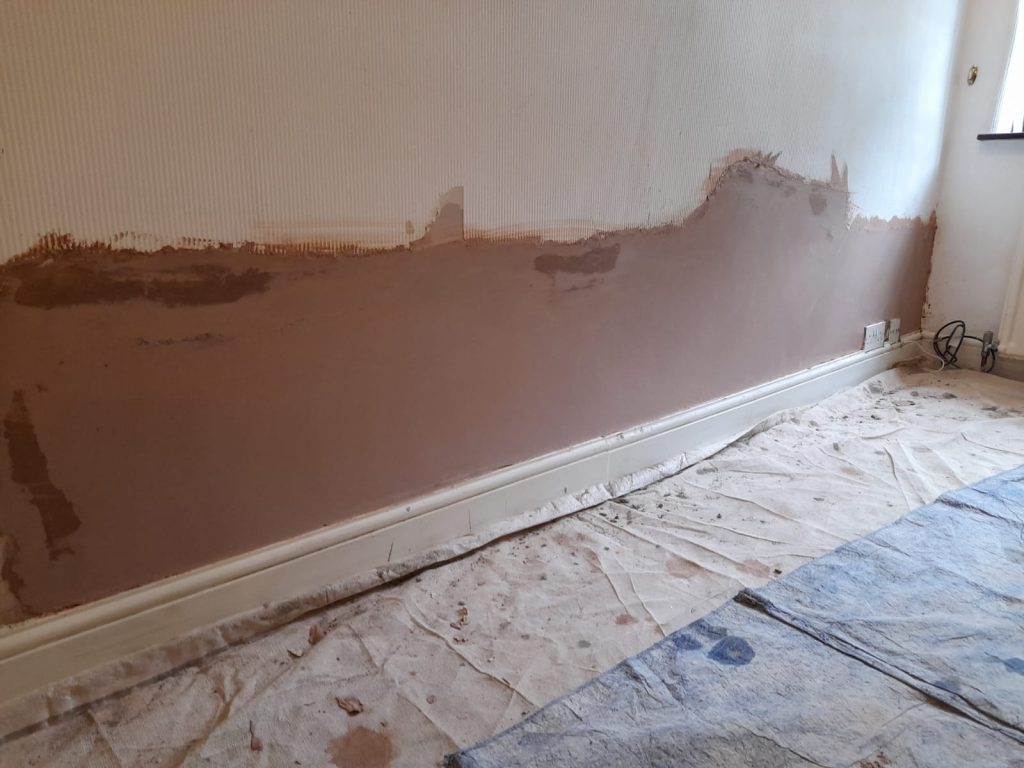 Call us today for a FREE QUOTE on 0300 373 7251
At Advanced Damp, we offer high-quality Damp Proofing services in Windsor. Our experts understand that damp problems cause a disturbance in your life and affect it in multiple ways. Having the proper knowledge and experience to deal with all kinds of damp problems, our experts go above and beyond your expectations.
Our damp proofing experts are Property Care Association (PCA) and Damp Proofing Association (DPA), qualified and performing a great job resolving any damp problems.
Besides, our friendly team has the expertise to apply damp proof courses and chemical DPC in South East England and surrounding areas.
We take care of all the damp related problems including structural waterproofing, basement waterproofing, and cellar proofing. Besides, we offer range of services and our experts have carried out excellent job at various projects.
With our Damp Proofing services, we restore the beauty and appeal of your home — improving its value and making it safe for living.
If you're searching for Windsor Damp Proofing services, then Advanced Damp is the right choice for you.
Call us today for a FREE QUOTE on 0300 373 7251
When you have rising dampness in your house, it is challenging for paint, wallpaper, and any other kind of material to retain its shape and beauty. It is the slow upward movement of moisture or water from the ground floor via capillary action. It gradually increases from the lower wall section to the upper section.
When you have a rising damp issue, the structure of your building is poorly affected. It makes walls look bad and weakens the structural strength, which is why you must deal with this issue as soon as it appears.
Symptoms of Rising Damp
The following are the symptoms of rising damp
Paint keeps falling off the wall and won't stick to the surface
Wallpaper doesn't stick well to the wall
Stains appear on the lower part of the internal wall
Flaking plaster, dry rot
Presence of white powder on the wall
Wet patches
When you identify any of such symptoms on your wall, it's a potential sign of rising damp. At Advanced Damp, we provide comprehensive Damp Proofing services to deal with rising damp.
You can hire our damp surveyors to identify the exact cause and scale of the problem.
If you observe any signs mentioned above, give us a call now at our registered office phone number!
Call us today for a FREE QUOTE on 0300 373 7251
When water or moisture enters through the external wall or underground area, it penetrates damp. It's often a complex problem and requires immediate attention before it causes severe damages.
If there is any leakage in the water drainage system or water-carrying pipes that runs underground the house, then a water deposit is created underneath. As a result, water enters the walls and causes damp.
Symptoms of Penetration Damp
Decaying timber
Dry rot
Wet rot
Damp stains
Cracks or holes in mortar joints
Musty smell
Mould growth
Penetration Damp Treatment
If you see any signs of damp walls or floors, waste no time seeking professional assistance. If you are in Windsor and dealing with penetrating damp or other damp-related problems, call Advanced Damp and enquire about our damp treatments for your Windsor home.
We offer a range of treatments for water ingress problems.
Visit our Waterproof walls page for our specialised brickwork protection coating.
Call us today for a FREE QUOTE on 0300 373 7251
Damp is a significant problem as it affects your building or property in multiple ways, leaving you with many issues to deal with. It doesn't only destroy your home's beauty, structural strength, and hygiene but also reduces your home's value.
If you own a home in Windsor and want to ensure that your home is free from dampness, running a damp survey is a right choice.
At Advanced Damp, we offer professional service to conduct a thorough damp survey of the buildings.
With our damp survey, we identify the presence of moisture, its causes, severity, and so on. The best part is that we suggest the most appropriate method to deal with the issue and help you prevent future damp problems.
Are you searching for damp proofing Windsor? Call us now!