Advanced Damp - Damp Proofing Specialists
Advanced Damp is a leading team of damp proofing specialists with offices in Hertfordshire, Oxfordshire, and London. Our company has been an integral part of the UK's market for over 30 years, with experience that gives us confidence as one of its leaders when it comes to high-quality damp protection methods such as wall protection, and treatment against condensation elsewhere inside your home. We are confident enough in our reputation so that we guarantee every job completed – over 1,000 jobs per year!
Contact us now for free advice and let Advanced Damp help you resolve any problems caused by damp.
Call us today for more information on 07562719091
Advanced Damp offer Specialist Damp Proofing and comprehensive damp protection for your home!
Trusted Damp Proofing experts
Advanced Damp is the solution to all your damp needs. We offer a wide range of solutions for properties that suffer from penetrating and rising damp, as well as mould or mildew growth problems. From our reliable specialists to our guaranteed treatments, you can count on Advanced Damp!

Our professional damp proofers will survey your property and resolve any damp issues that may have happened due to long term dampness. Be assured that we will also propose solutions to fix any internal wall damage caused to the plaster and other parts of your property.
Our damp proofing specialists are PCA qualified and competent surveyors as well as experienced installers, providing affordable and effective solutions for rising damp, penetrating damp, and condensation problems. Contact our office to speak to a damp proofing specialist in about the damp services we offer.
We offer exterior brick waterproofing. Protect your home from rain and penetrating water damage this winter.
Is your damp rising on your wall or above your skirting boards? Get treatment by a guarantee-backed damp company.
Are you suffering from damp problems? Learn more about our diagnosis and treatment for common damp.
Control the humidity of your home. Condensation problems can be confusing to fix. Let our experts help!
Not sure where your damp is coming from? Need support to tackle the source of the problem? 
Do not wait for your plaster to break down. Get your walls protected from penetrating damp.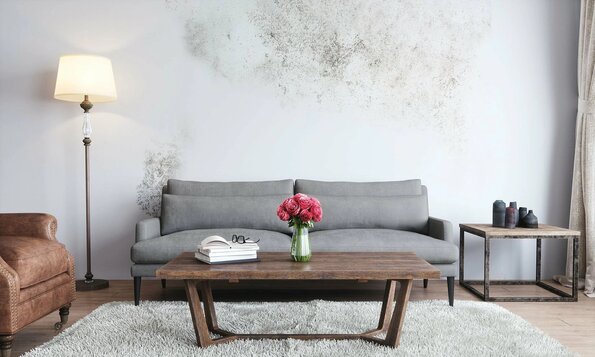 We are an experienced and local damp proofing company who have carved a niche for ourselves in the UK market. Our damp proofers treat rising damp using our very successful identification and treatment methods. The phases in our rising damp treatment include eradicating the root of dampness and the fixing of damages already caused by the associated salts. Rising damp can be solved by various ways including the replacement of the physical damp proof course, Damp proof treatments and various other installation methods. The problem can also be tackled by draining the land of any water or through electrical Osmosis systems. Get in touch today to find out more about what damp treatment is needed for your property. Our Damp proofing Specialists are available 7 days a week.
Signs and prevention for damp
If you discover that your damp proofing has failed for whatever reason, Our damp proofers can recreate a damp proof course within your walls to prevent further rising damp. Having invested over 30 years in research, we offer the industry best treatments for residential housing. 
Do you have signs of rising damp appearing on your internal walls? This is the most common sign of damp and if it is not seen to quickly it will deteriorate and make matters worse. Common damp defects are seen within the paint of the wall and include bubbling, cracking, peeling, mould, damp stains, plaster damage and more… 
If damp is left untreated for a long time it can also go on to cause respiratory problems. Contact our professional damp specialist and get free advice on your rising damp, and how to treat your damp walls.


Also known as water ingress, penetrating damp is the situation where water infiltrates from the outside of a property to the inside. The sources of the infiltration could be from rain penetration to from high ground water levels. This challenge affects all buildings with absorbent walls as solid brick or stone walls. 
Penetrating damp can be damaging to a property causing wet rot or dry rot issues and black mould growth. Due to increased dampness and humidity levels there could be damage to the plasterwork and masonry. The occupants of your property will experience increased heat loss, have damp musty smells and unsightly water damage the walls of the building. With our wealth of knowledge, you can be assured that our professional damp proofers will resolve your penetrated damp and leave your walls as good as new. Contact us now for penetrating damp treatment.
Advanced damp were a very knowledgable damp company. Not only did they fix our damp problems but they they gave us great advice on keeping away future damp issues.
Sam and his team were brilliant, they did an extremely good job in terrible weather and the results are great. Would recommend to all. Cheers guys.
The team arrived on time, looked at the problem and informed me on what was needed to fix it. They resolved my damp and left me with instructions for further actions. very happy with the job!
We Cover the South East of England. Get in touch for more information on booking.
No obligation! Just a no-nonsense price
We are happy to help. Get in touch now for advice of a qualified damp specialist.
Visit our GMB for Google reviews.
advanceddamptring@gmail.com