Damp Proofing Witney - Local experts in damp treatment
Are you looking for excellent damp proofing services at very reasonable rates in Witney? Advanced Damp has a full range of damp proofing options available and can help you get your problems sorted efficiently and quickly, regardless of how small or big the job is.
Contact us now for damp proofing Witney, Oxford on 0300 373 7251.
Damp Proofing Specialists in Witney
Our professional damp proofing services are available for domestic customers as well as architects, surveyors, property owners, and builders throughout Witney, and surrounding areas.
With more than 30 years of experience in the damp industry, all our damp specialists are PCA or Property Care Association certified. We have the skills and knowledge required to provide you with an effective, safe, and high quality service of damp treatments at the most competitive pricing.
local damp specialists you can trust
We offer transparent service, and all work is carried out to a high standard. Our damp proofing specialists do an excellent job with every project. We take pride in ourselves in making sure you have the best experience possible at every step you work with our specialists- from the time you get in touch with us to the final work.
Our Witney damp proofers are certified by Property Care Association. We can arrange to come to your home to check the damp problem and, if required, arrange for remedial works to be carried out within 2 weeks. 
With more than 30 years of experience in the damp industry, all our damp specialists are fully certified. We have the skills and knowledge required to provide you with an effective, safe, and high quality service of damp treatment at the most competitive pricing.
With multiple years of experience and knowledge, we can deliver remarkable damp proofing services for any kind of damp you experience at your home in Witney, Oxford. We offer a bespoke solution for every property we visit, with our proofing specialists using the most effective and latest damp treatments.
Besides, our guarantees also cover all our timber treatments, including structural waterproofing and other damp issues.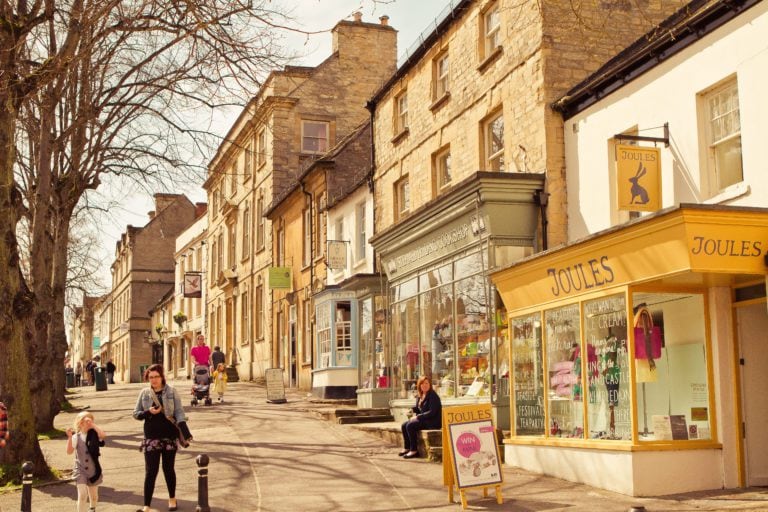 Call us today for a FREE QUOTE on 0300 373 7251
witney damp proofing services
If you seek a solution for damp issues, then Advanced Damp is a name that you can trust. Our damp specialists in oxford, who benefit from over three decades of experience in the area, is considered one of the most reputable and established damp proofing company.
Our damp proofing specialists offer many services to suit all your damp problems, which includes:
Penetrating damp treatment

Rising damp treatment

Wet rot treatment

Dry rot treatment

Condensation and mould control

Damp surveys

Basement waterproofing

Dry rot treatment

Woodworm eradication

Structural damage treatment

Other structural issues
Get a reliable damp proofing specialist in Witney now! 0300 373 7251.
Call us today for a FREE QUOTE on 0300 373 7251
Damp problems have no single cause. There are several issues that property owners experience in Witney. It takes special skills and years of experience to understand common damp problems and get fully versed in their treatments. Besides, it is better to know the common issues related to damp yourself to have an idea of the problems that come along with them in your house.
Condensation
It occurs when moist air comes in contact with colder surface like mirrors, walls, and windows. You will find condensation becomes a common damp problem during the winter months. It can be recognised via streaming windows, wallpaper peeling, wet patches on the walls and black mould. Besides, you also start getting a musty odour. Generally, condensation occurs in bathrooms where hot showers are taken, the kitchen where food is cooked, drying wet clothes inside, or steam coming from kettles.
Penetration Damp
Penetrating dampness is caused when rainwater penetrates the home through the external walls. It usually occurs via broken roof tiles or cracks in the masonry. It can be recognised by damp patches on the walls, ceilings, and floor.
Symptoms of Penetration Damp
Decaying timber

Damp stains

Wet rot

Musty smell

Dry rot

Mould growth

Cracks in mortar joints
Rising Damp
It results from the water from the ground rising through the walls. Often, you can recognise the rising dampness by tide marks along the interior walls. Besides, peeling wallpaper, crumbling plaster at the bottom of the wall, wet skirting boards and floorboards are other signs you will see that suggest rising dampness may be a problem.
Rising Damp Treatment
When you identify any of these signs, chances are you are experiencing rising dampness. We offer comprehensive damp services to deal with rising damp. In addition, you can contact our qualified surveyor to identify the actual cause and scale of the damp problem.
Call us today for a FREE QUOTE on 0300 373 7251
Damp proofing costs in witney
Most of the customers ask this question. However, it isn't easy to quote an actual price without doing a survey of the site beforehand.
Factors Affecting Cost
There are several factors that affect pricing, such as:
Area and size of the damp covers

Type of treatment used

Whether plaster has to be removed or replaced
Several damp proofing contractors offer affordable solutions throughout Witney. We combine excellent quality service with competitive prices.
Contact Advanced Damp Now
The dampness, if left untreated, will become more severe. It can eventually cause structural damage and other structural issu in due course of time, which means higher repair costs in the long term. This is why it is recommended to get a certified and experienced specialist to visit your house. We assure you that your property is in professional and safe hands.
Get in touch with our damp experts now to get a free surveys.