To save you from all of the frustrating googling and asking around in DIY stores, we've put together the complete guide on all things involved with basement waterproofing.
On the face of it sounds simple — nothing more than patching and sealing, surely — and yet it's a complex process that is often done the wrong way.
Our job is to put a stop to all of that, once and for all, so you can sleep with the peace of mind that only comes from working with the experts. That's because here at Advanced Damp, we know what it takes to get the job done right without delay.
To make sure nothing is missed and you're left in no doubt that we're the right people for the job, here's a detailed breakdown that covers everything you need to know about basement waterproofing in 2023.
What is basement waterproofing?
Basement waterproofing is all about preventing water from getting into your basement where it will cause all sorts of issues.
While the image that's probably popped into your head of a leaky basement is someone standing waist deep in water due to a burst pipe, there are many more common issues that can cause more damage than a burst pipe.
Also read; Basement Tanking | Waterproofing Systems
The main reason for this is that while everyone notices the sudden drama and confusion caused by a pipe bursting, damp is slow, subtle and gets far deeper into the structure of your home.
Waterproofing your basement to fight off and defeat damp is really important because it allows you to beat an issue that can often go undetected for years at a time.
To do this, experts like the team you'll find here at Advanced Damp will work with waterproof membranes applied in sheets to walls and other surfaces.
They will typically be made out of specialist plastics and polymers whose structure has been chosen because of their combination of waterproofing and mechanical durability.
Put these two things together in a single lightweight, unobtrusive material and you have the perfect starting point for a basement waterproofing project.
Epoxy is also widely used where cement isn't up to the job, owing to the fact that the unwanted water will find it a much tougher adversary.
Epoxy is quick to apply, flexible in how you can use it, and allows you to ward off far more water than stone and cement ever can.
Ideal when you want to put into practice a proven approach that will allow you to get things done the right way.
Get a no obligation FREE quote now. Our team is here to help. Take the first step towards a guaranteed solution by filling out our form below. 
Why do you need basement waterproofing?
Now that you know what it is, do you actually need it? We're always open and honest here at Advanced Damp because we're everyday people and hard working homeowners just like you.
We know that no one wants to be sold a treatment they probably don't need off the back of a stress-inducing horror story, so we're never going to do that.
Instead, we're going to simply highlight what happens to a house that does in fact need basement waterproofing but never gets it put into place.
A basement that takes on water and has no means of providing adequate ventilation will quickly fall foul of mould and mildew.
Also read; Is Black Mould Dangerous to Health?
Not only is this unsightly and potentially damaging to your masonry if left unchecked, it can also have a profound impact on your quality of life.
Mould in particular gives off spores which float through the air and are then breathed in by anyone in the vicinity.
While this is not good for anyone's health, it will be particularly damaging for those suffering from a cold or chronic respiratory issues like asthma or long COVID.
By taking a proactive approach to basement waterproofing well in advance of things getting to such a critical stage, you can protect the health of your family, not just the health of your home.
Remember we said we don't deal in scare stories just to try and push costly treatments?
We'll always conduct a detailed assessment of your property and recommend an in-depth dampness survey before quoting for remedial work.
It's the only way to make sure you get everything you need, and nothing more. It's also the best way to get the peace of mind that only comes from knowing you have the experts on the right case from the moment they arrive.
How do you know if basement waterproofing is needed?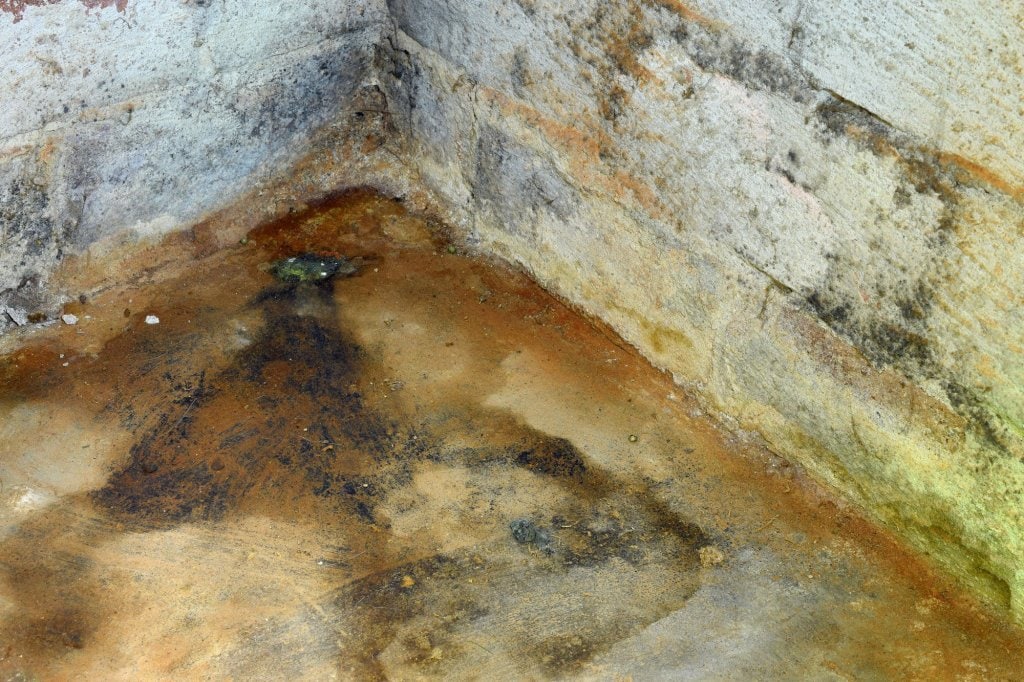 There are a number of reasons your basement will need waterproofing, each with their own early warning signs and potentially damaging consequences if left unattended to.
The most obvious sign is a flooded basement, or a basement that often has unexplained puddles in it. If this happens, the chances are there is either a burst pipe or substantial ingress coming from outside.
Also Read: Does Insurance Cover Basement Waterproofing?
Contacting our experts as soon as possible is the best way to proceed.
Water stains are another obvious sign that something is wrong and become particularly easy to spot on light coloured surfaces.
If you see dark patches with similar outlines to split tea or coffee, you can be confident that something is amiss and a call to the experts is the next step you need to take.
Mould is another sure sign of dampness penetrating your basement and is something that simply cannot be ignored.
While you think that you're making progress by bleaching it and wiping it away, you're just not going to get anywhere near the root cause that way.
Leave the mould in place so we can see the full state of things when we arrive and then leave the rest to us. It's the simple, stress-free approach that will make sure nothing is missed or overlooked.
Dampness in your basement will cause the air to stay humid and, due to poor ventilation and circulation, take on an unpleasant musty smell.
This is a classic sign that damp is beginning to take hold and not something you can deal with simply by cracking open a window.
Also read; Is Efflorescence a Sign of Damp?
By all means do that to mitigate the damage in the meantime, but make sure your first port of call is a quick connection with the experts here at Advanced Damp.
Other signs of damp and flooding that are in urgent need of attention are bowed walls, cracks in the plaster and flooring and doors which no longer fit.
All of these can be caused by excessive dampness and because they've been left undetected for some time can be rather pronounced by the time you first take notice of them.
Who can carry out basement waterproofing for you?
While sticking down a membrane and doing some sealing and filling may sound easy, the truth is that there's so much more to basement waterproofing than that.
Just because DIY is more popular now than it has ever been doesn't mean that you can always save yourself money by doing it yourself.
Even if you're particularly handy and practically minded, we'd advise against doing subtle and highly specialist work like waterproofing your basement.
Not only is it something you won't enjoy because of the time it takes and the constraints of the work, you also won't know you've got it right for months.
Dampness is something that creeps into a house slowly, which means you rarely get an early warning sign that your work isn't up to scratch unless you have the experience that ensures you know exactly what you're looking for.
The easiest way to take the stress and uncertainty out of a basement waterproofing project is to have our experts here at Advanced Damp take care of things.
They'll make sure nothing is overlooked and that no corners are cut, all so you can sit back and relax safe in the knowledge that the job has been completed to the very highest of standards.
Also read; How to Tank a Cellar? The Comprehensive Guide to Cellar Tanking
How long does basement waterproofing take?
This largely depends on the size and access to your basement. Expect 2-3 days work for most sized homes and you'll have an accurate figure to work around.
If in doubt, ask our experts for a more detailed timeline while they survey the job and you'll have something even better.
One word of caution: if you find someone who is happy to quote you a job for a third of the price of the competition with promises it will be done in a few hours, be wary.
While we certainly don't want to talk down the quality or craftsmanship of anyone's work, there are more and more general builders and home maintenance companies turning their hand to the specialist world of basement waterproofing.
This work is highly skilled and requires years of experience and a deep knowledge of the subtle differences between different types of damp.
Like how a general carpenter will not necessarily be able to do advanced joinery, don't expect to hire a general building labourer and get the same level of performance our specialist approach will give you.
Can you do basement waterproofing as a DIY project?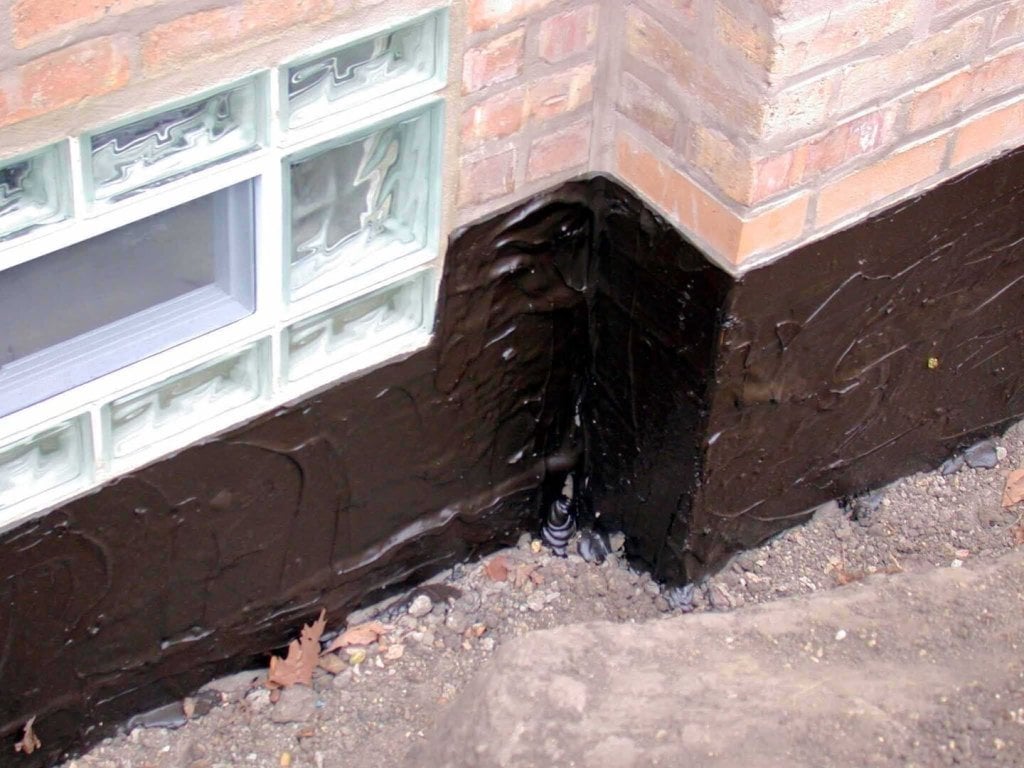 While we don't doubt your energy and practical spirit, we would advise against making basement waterproofing your next DIY project.
The problem is that, while it may look simple to a novice observer, damp treatments like basement waterproofing are very subtle and highly specialised.
If you add in the fact that any issues with your work will not show themselves for months, you have very few ways to self correct and learn on the job.
This is a big part of what makes DIY practical — you can learn from your mistakes as you go — but it's not something that ever comes into play with this type of damp treatment.
Get a no obligation FREE quote now. Our team is here to help. Take the first step towards a guaranteed solution by filling out our form below. 
When is the best time of year to undertake basement waterproofing?
As soon as possible is always the best time. The sooner you protect your home's basement and underlying foundations from damp and water penetration, the better.
Because everything is sheltered by your home and protected from outside rainfall, this isn't like fixing the flat roof on the garage where you want to wait for summer before you pull back the bitumen and get to work.
Basement waterproofing covers a range of tried and tested treatments the Advanced Damp team can apply for you without delay.
We'll get to know your home as if it were our own, taking the time to make the subtle distinctions and smart decisions that allow you to get precisely the right waterproofing solution you need. Ideal when it's all about protecting your home today, tomorrow and decades into the future.
Does basement waterproofing add value to your home?
While waterproofing your basement may not add thousands of pounds to the value of your home, there are two important caveats to this statement.
Firstly, basement waterproofing and improving ventilation downstairs will help protect the current value of your home.
By making sure that ingress and dampness related issues never become a problem, you can keep your home in the best possible condition and won't see its price drop on the market due to it needing substantial work in the future.
Secondly, basement waterproofing can add 25% onto the value of your home if it has previously suffered from flooding or water damage.
Now, homes in these situations will typically sell for a lot less than those who have never been damaged in this way, but 25% is still a very significant boost.
This means that if you're repairing your home with a view to selling up and moving somewhere else, the treatment is likely to pay for itself within the couple of months it will take to attract a buyer and start moving down the chain.
Good news for those of you who want to have options, no matter what state your home finds itself in at the moment.
Does basement waterproofing impact your insurance premium?
Every insurance company, policy and claim is a unique case so it would be wrong of us to claim you will definitely save money, but the logic behind a lower premium stands up to scrutiny.
If you have taken smart, strategic steps to protect your home from dampness and water damage, the insurance company is less likely to have to pay.
The less likely they are to pay out, the more likely they are to keep a sizeable part of your monthly payments for years and years.
This means that they can hit their profit margin targets while reducing your premiums, which in turn makes it more likely you'll stay with them for the foreseeable future.
The best approach is to now put this argument to one side and contact your insurance company directly.
If they won't drop your premium on the basis of having your basement waterproofed, consider looking further afield for similar levels of coverage from alternative providers.
The chances are that, sooner rather than later, you'll find a few companies more than happy to drop your premium to try and tease you in.
How much does basement waterproofing cost?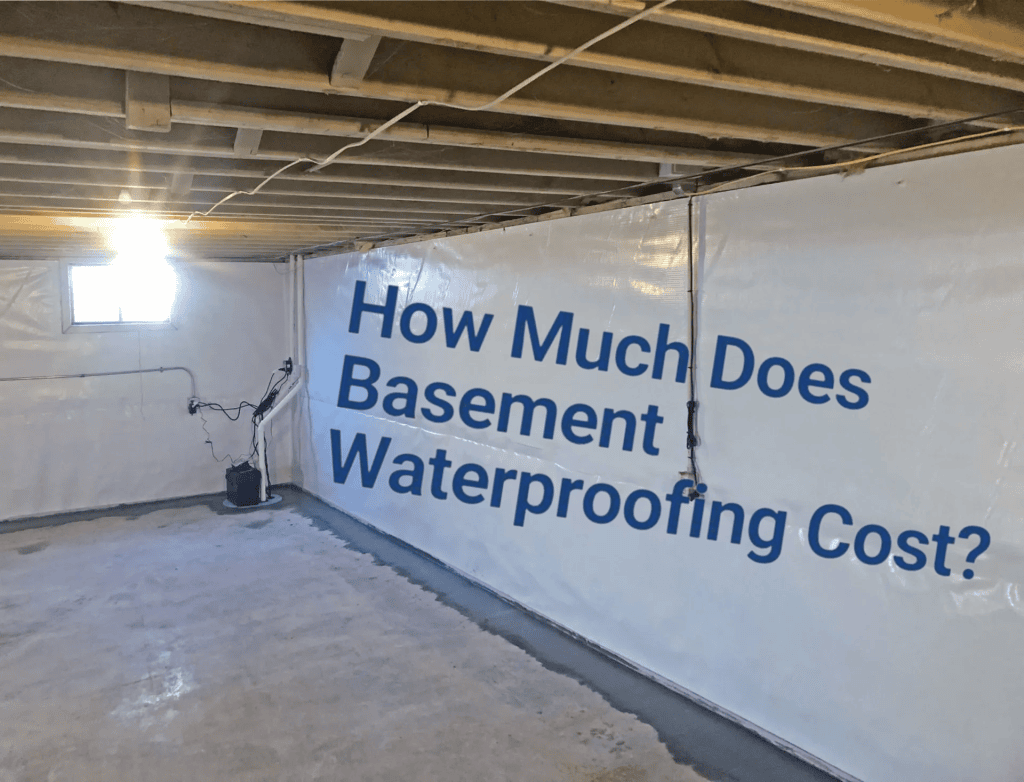 As a rough guide to get the ball rolling, waterproofing typically costs £120 per square metre.
Multiply the length and width of your basement in metres together and then times by £120 to get an estimate for the cost of the work.
Once we survey your home and identify the specific treatments and remedial actions needed, we can provide a detailed quote that's right to the penny.
From there it's over to you to weigh up how to balance your budget so you can get a treatment that's sure to pay for itself when you consider the money it will save you in the future.
Final thoughts on basement waterproofing
Now that we've covered all the basics and had time to dive into those all-important fine details, there's only one thing you need to do: call the experts here at Advanced Damp.
Our goal is to show you that we can save you time, money and stress by guiding you through everything you need to know from the moment you get in touch.
Just what you want to hear when it's time to take the hard work and expense out of being a homeowner.
With one quick call to our expert team, you can get everything lined up and in place to protect your home for decades to come. We're ready and waiting when you need us.