How do I stop damp in my house?
Damp prevention is one of the most common concerns for many homeowners in the UK. Besides affecting and damaging the foundation of your property, damp problems give out a nasty and misty smell and can cause serious health problems.
Furthermore, if not taken care of in time, damp can cause some serious damage to your property. Therefore, you must prevent damp from deteriorating as soon as you detect it.
Being able to treat damp effectively is great, but damp prevention is even better. This blog will give you practical tips on how to prevent damp walls in your home.
Damp doesn't discriminate. It can occur in any home ranging from studio flats and small apartments to sprawling mansions. It affects can damage any property.
Generally, damp is caused due to environmental changes and failure to keep up with the maintenance of the house. Poor property maintenance or existing damp-proof course failure can bring damp as an uninvited guest in your house.
If you have any doubts or you have seen damp around your walls and ceilings or flooring, contact a damp professional for a survey of your property to find the source and prevent the issue from worsening, which can lead to more costly repairs.
Get a no obligation FREE quote now. Our team is here to help. Take the first step towards a guaranteed solution by filling out our form below. 
Once the source is identified, remove it and get a damp-proof treatment for your home.
How to prevent damp – Step by step guide
---
Open your windows to improve air flow – Ventilation matters
It's common to keep windows close in cold temperatures, and as a result, water has nowhere to go.
Showers, baths, tumble drying, boiling kettle steam releasing from cooked food, and moisture in the air will find the coldest place on windows or walls and condense.
It is the initial step of becoming damp. Open the bathroom windows after having a bath and the windows of the kitchen and home to let the fresh breeze come in, allowing the damp air or excess moisture to pass out the window and not to settle down in fixtures or walls.
If you have rooms without windows, uncover all the ventilation vents, and it is advised to use fans in those rooms. To prevent damp forming, consistent ventilation is vital for places that have high moisture levels and no windows.
Never dry your clothes inside.
Drying wet clothes inside your house can increase the damp in your property by around thirty per cent. In addition, increased moisture levels in your house add to your damp problem.
A single load of clothes can contain 2 litres of water, and that's a way lot of damp. Besides, it creates the perfect environment for black mould, which is a serious health hazard for the elderly, pregnant women, and children.
It is advised to dry all wet clothes outside to prevent the settling of moisture from wet clothes into the fixtures or walls of your house.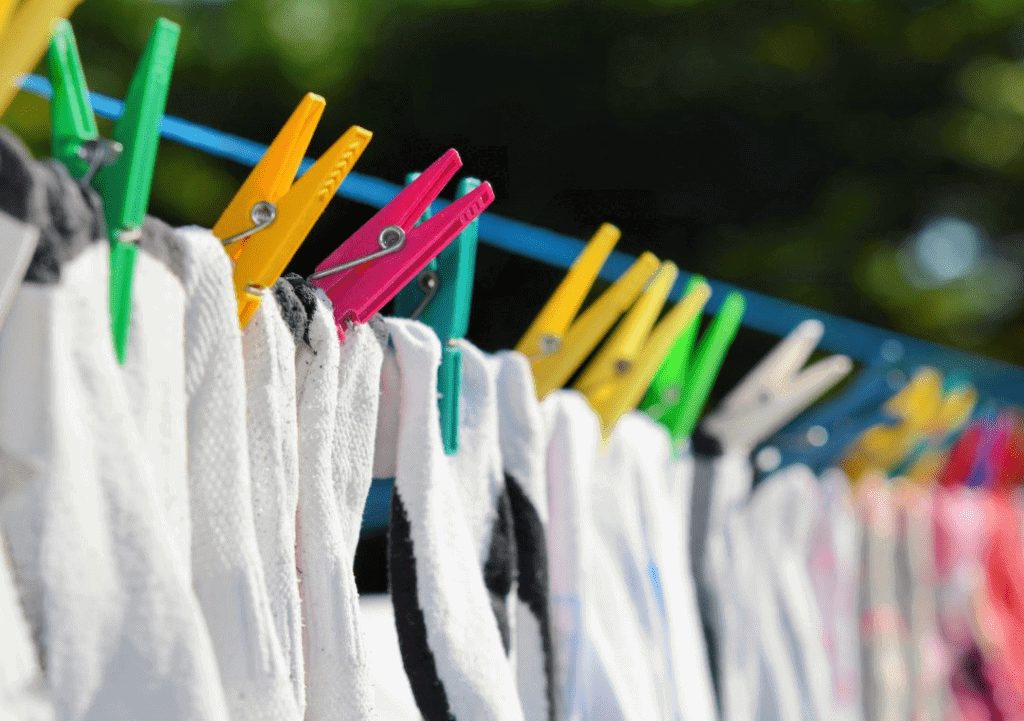 Buy a dehumidifier to prevent moisture from the building.
A dehumidifier can suck the room's air and squeeze out the moisture from the warm air, which can result in damp and mould. The water is transferred into a tank which you can drain easily.
Get the small non-electrical dehumidifiers that include water-absorbing crystals
. Dehumidifiers also come in handy, preventing damp in wardrobes or behind cabinets in mould-prone areas. Move the dehumidifier around the house in all rooms wherever required.
Keep heating on a low level.
Control the use of heating appliances in your home. Please don't use them at high levels, especially in winter. Instead, use them at low temperatures for a longer time.
By doing so, the air inside your home will remain at a constant temperature, and it will help with damp prevention and decrease the chances of condensation damp.
Always use a dry fabric to remove moisture from walls or windows.
In cold conditions, you will notice your window glass gets moist.
It happens when the glass absorbs moisture from the outside cold air. It can absorb more condensation than your inner walls. Beware of where condensation occurs in your home.
It is the main cause of damp and black mould. You can find common places on the window sill, under the window frame, in corners of the room, behind the sofa, and inside wardrobes and cupboards.
When cleaning your windows, always use dry fabric as it will prevent damp and mould growth in your house.
Leave internal doors open.
A key factor in damp prevention is to allow fresh air to pass through your entire home. Let the fresh breeze come to keep the moist air out. Opening the internal doors of your home allows fresh and better airflow inside your home.
It also helps to maintain an adequate temperature in your home and keeps the damp and mould away. It is also part of ventilating your house. A highly ventilated house will massively increase your chances of damp prevention.
Don't forget to clean and remove mould from walls and furniture.
If you observe even a bit of mould on your walls, windows, furniture or clothes, clean it immediately. Wipe it down with a damp cloth or a wet wipe and get rid of it easily. You can also use damp and mould spray if it's more than just obvious, especially on the exterior walls.
For example, mouldy window or toys requires intense steam cleaning that can destroy mould spores. Cleaning all this stuff in standard washing machines will not work as the water is not hot enough to kill it. Also, the risks will always be there that can affect your other belongings.
You might already have cavity wall insulation. If you are unsure, contact an expert to inspect your property for cavity wall insulation and other issues.
Use moisture-resistant paint and wallpaper.
If your property is exposed to damp problems, always use paints or wallpapers that are moisture-resistant. It is one of the easiest ways to prevent damp in your house.
These products are designed to repel moisture, and steam will prevent your home from damp. Moreover, it will be much easier for you to clean them if it occurs.
Damp Specialists often advise using vinyl wallpapers that are splash-proof and washable to remove excess moisture.
Re-grout your tiles
Old or damaged tiles and grouting can leak and invite damp in your place. Besides, it may also cause mould, and eventually, you will be dealing with a much bigger problem.
However, re-grouting is an effective way to overcome this problem, and you can do it by yourself. Moreover, regular cleaning and scrubbing of tiles, as it's always a cold surface, is a great way to minimize the chance of mould growing in the grout.
The tile surface, if not cleaned frequently, results in a soap-scum layer. It builds up with time, especially on cold surfaces and a porous deposit is created that provides the ideal breeding ground for moulds.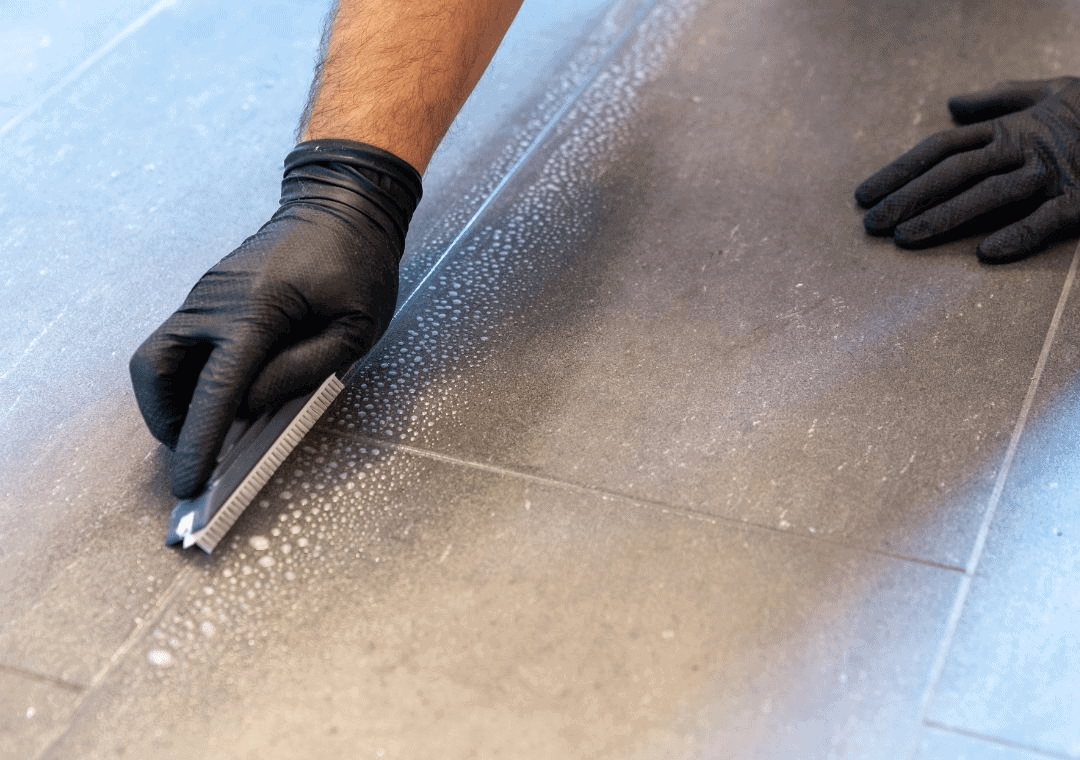 Get Rid of the Damp Smell in a Room?
With damp comes a musty and unpleasant smell in your home. So, if you have a room that has a damp or mouldy smell, you can easily get rid of it.
The smell tends to be absorbed by the clothes. So wash all the garments in your washing machine on a warm cycle to get rid of the musty smell from clothes.
Besides, mix vinegar with water and pour it into the machine along with your household laundry detergent. Finally, wash all the linen, curtains, and other stuff with mildew or damp problems.
If you see that the damp is rising on the room's wall, gently scrub the damp patches using soft fabric and water. You can also use baking soda and water to scrub the rising damp patches from the walls.
Besides, if your household appliances such as ovens, fridges, or Hoovers also have a musty smell, put a cup of baking soda in it, close it and let it stay for a few hours.
Get a no obligation FREE quote now. Our team is here to help. Take the first step towards a guaranteed solution by filling out our form below. 
Damp prevention in your home
So how to prevent damp… Damp often develops slowly, but a simple stain on your wall can get worse with time. So, whenever you see any stain or damp patch on your wall, don't take it lightly. It is essential for you to treat it timely and before it can cause more damage to your home.
If you are worried about damp in your home and looking for a clear diagnosis, a damp survey is an ideal solution. Many forms of damp are underlying and go unnoticed without the use of testing equipment.
If you are living in a property that has not had a damp survey, we highly recommend it every 4-5 years to prevent damp from causing damage to your home.
If you have any questions regarding damp prevention for your home? Feel Free to contact us.