Silicone Rendering - External Render Company London
Silicone Rendering  near me
Are you looking for a way to improve the look and feel of your property? Many people struggle with finding an effective solution that will provide long-lasting protection against weather damage, while also making their home or business more attractive.
Look no further than Advanced Damp's silicone rendering services! Our team of experienced professionals can help you create a stunning new look for your property in no time. With our high-quality materials and expert craftsmanship, we guarantee that our silicone renders will keep your building safe from the elements while providing a beautiful aesthetic appeal.
Enter your postcode below...
Call us today for a FREE QUOTE on 0208 629 1517
Highly qualified & Professional Silicone Rendering London
What is Silicone Rendering?
Silicone rendering is a technique used for applying a waterproof sealant to the exterior of buildings. This sealant helps protect the building from moisture damage and improves its overall appearance by providing an attractive finish.
Several different silicone render products are available, each tailored to meet your specific needs. Advanced Damp uses only the highest quality products, ensuring that our silicone renders are reliable and long-lasting.
What Can Silicone Rendering Do For You?
Silicone can help you protect your property from damage caused by the elements. It is highly effective at blocking rain, snow and wind, as well as preventing damp and mould growth. Some of the benefits include:
Increased property value: A well-maintained and attractive building will be more appealing to potential buyers.

Reduced energy costs: By providing a silicone render waterproof barrier, silicone top coat renders can help keep your home or business cooler in the summer and warmer in the winter. This can lead to lower bills as you won't need to overcompensate with air conditioning or heating.

Enhanced aesthetics: Our thin coat render comes in a variety of colours and textures, allowing you to customise your property's look according to your preferences.

Long-term protection: Our silicone and acrylic renders are designed to last, providing reliable protection against the elements for many years.

Environmental friendliness: Our silicone and cement render system is designed to be eco-friendly, reducing waste and helping to protect the environment.

Reduced maintenance costs: By keeping your property in good condition, you won't need to worry about costly repair and restoration work.
Call us today for a FREE QUOTE on 0208 629 1517
Highly qualified & Professional Silicone Rendering London
Signs That You Need Silicone Rendering
If you're wondering whether silicone rendering is the right choice for your property, here are a few signs that could indicate it's time to invest in this service:
1. Crumbling walls or masonry
If you notice that your walls or masonry fixtures are starting to break down, the silicone rendering process could be a great way to strengthen them. The silicone provides an extra layer of protection and fills in any silicone render crack or gap that has formed.
2. Unsightly tiles
If you've got old, cracked, or otherwise unsightly tiles on the outside walls of your property, silicone rendering can cover them up for a fresh new look.
3. Poor external wall insulation system
Silicone rendering is designed to create an extra layer of external wall insulation that helps keep the interior temperature of your property more consistent and comfortable.
4. Damaged surface area
If you've got damaged surfaces or areas around windows or other openings, silicone rendering can help fill in those gaps and protect your property from further weather damage.
5. Recent renovations
If you've done any home renovation work recently, it's likely that the outside of your property needs some TLC. Silicone silicate render is an easy way to make sure all the new surfaces are protected from the elements.
6. Updating an outdated look
Finally, silicone rendering is a great way to update an old-fashioned or dated exterior. The modern and sleek finish of a silicone render will instantly elevate the look of your property.
Call us today for a FREE QUOTE on 0208 629 1517
Highly qualified & Professional Silicone Rendering London
What to Consider Before Choosing Our Silicone Rendering Services?
When it comes to selecting the right silicone rendering services for your project, the choices can be overwhelming. That's why Advanced Damp offers a comprehensive range of services that are tailored to meet your specific needs. Here are some things you should consider before deciding on our silicone rendering services:
Quality: Our team of experienced professionals use the finest quality materials and equipment to ensure a high-quality finish. We also employ innovative techniques and technologies, so you can be sure that the silicone rendering service will stand the test of time.

Cost: We understand that budget is an important factor when choosing any type of service, which is why we strive to offer competitive prices. Our services are also priced according to the complexity of the project, so you can be sure that your money will be well spent.

Experience: At Advanced Damp, we have been providing silicone rendering services for over two decades and know exactly how to get the job done right. Our experienced professionals understand your needs and will work closely with you to create a stunning finish.

Safety: We take safety very seriously and are dedicated to providing our clients with the highest standards of safety. From using proper equipment and protective gear to following best practices, you can have peace of mind knowing that your project is in capable hands.

Guarantee: We guarantee satisfaction with our silicone rendering services and stand by the quality of our workmanship. If you are not happy with our results, we will make sure to rectify any issues that may arise in a timely and cost-effective manner.
Call us today for a FREE QUOTE on 0208 629 1517
Highly qualified & Professional Silicone Rendering London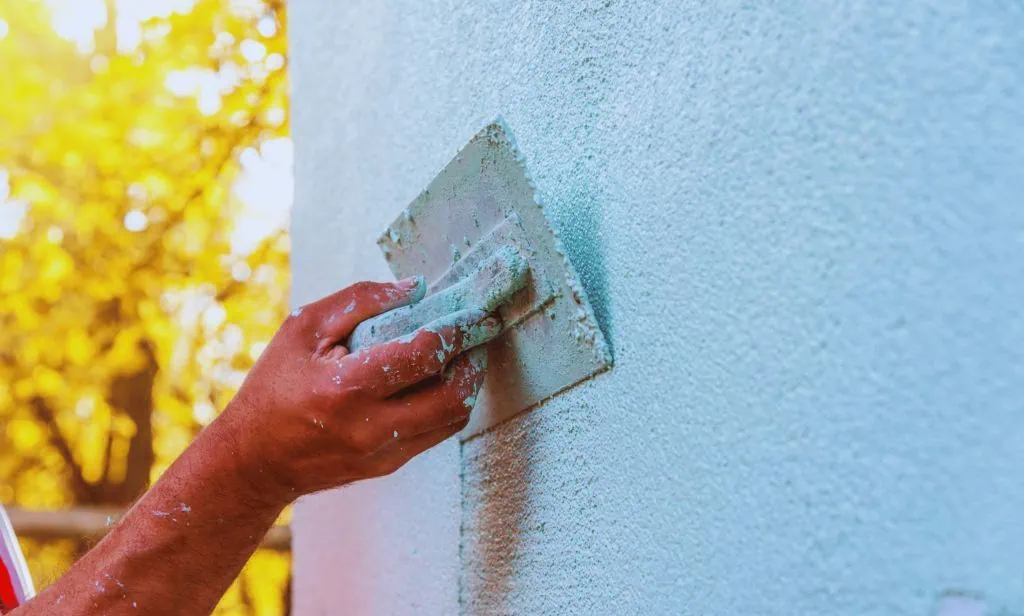 Why Choose Advanced Damp for your silcone render project?
Here at Advanced Damp, we pride ourselves on providing the highest quality silicone rendering services. Our experienced team of professionals use only the best materials and techniques to ensure that your property is properly protected and looking its best. We understand how important it is for you to have a secure and beautiful home, which is why we go above and beyond with our work.
Frequently Asked Questions
Ready to get started on your silicone rendering project? Get in touch with us today for a free quote, and let our experienced team help you make your dream property a reality. Contact us now and see why Advanced Damp is the leading provider of silicone rendering services in the area.
We look forward to hearing from you!