Damp proofing Ruislip: Damp wall specialists
Damp proofing Ruislip
If you are facing damp problems in Ruislip sector, Advanced Damp can help! Our team has the expertise to solve all kinds of damp problems, and provides competitive rates for all services. Our damp specialists offer treatments in rising damp, penetrating damp, cellar tanking, condensation and more…
Ruislip Damp Proofing Treatment
If you are living in the Ruislip sector and facing the problem of damp, then you do not have to worry at all; our experts will be there in no time. We know damp problems are not good because they ruin the beauty of any house through watermarks, blisters, dry rots and moulds. We completely understand your issues, and we are here to help you with all of these problems.
Extensive Experience of our Company
Our company comes with a wide array of functionalities and expertise to solve all of your damp proofing problems. Apart from solving the damp problems, we also offer our services in property preservation through our experts' knowledge. All of our team members are well qualified and specialise in diagnosing the challenges and offering a precise solution that will solve the problem without any delay.
We have the expertise and trust of the whole area for years, and you can call us during business hours to get our help. As soon as the bell rings, a team will be dispatched for your help to visit the property, investigate the damps and giving you a solution to solve it.


Damp problems in your home
You might have seen dampness in the walls and floor or ceiling because of water particles or humidity moving in these places. They get stuck to walls and start to ruin the beauty of your home by creating watermarks and moulds on it. It is usually because of the poor gutters or a water leak problem left untreated for some time. This water then penetrates the wall and starts creating the problem of damp.
Experts at your Service
The whole team that we have in Ruislip are experts and have specialisation in damp proofing. They all have done different courses and have certifications in different damp proofing problems and solutions and other such issues. You can trust our company and service blindly, and we will get your work done in time effectively and efficiently. However, the time and the kind of treatment process depending on the type and extent of the damping problem your property is facing.
Penetrating Damp Treatment Pinner
The water infiltration causes penetrating damps into the building through the external wall or any defective point in the roof or through the basements. This kind of problem arises if there is a leak in the roof or basement or the gutter is not properly shut, the water starts creeping into the walls. This water then degrades the walls and affects the beauty of your house like the hole. This could also be the result of the poorly constructed and connected pipes through which leakage can start.
If this kind of problem appears, call us anytime during business hours, and our professional team will be dispatched for your help. They will investigate the whole property, and you can give them the necessary details about it. Never delay this process because the more your delay, the worse it will get.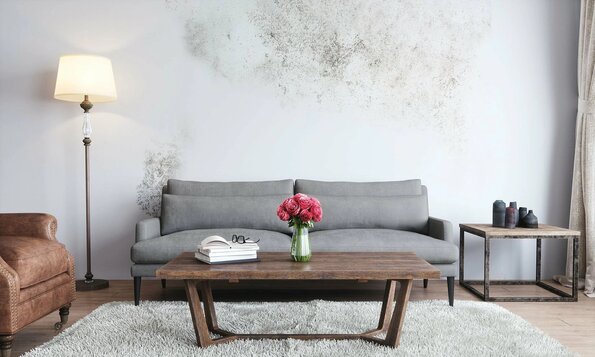 The moist air present in the room results from condensation, which then causes moisture and dampness on the walls, mirrors, and windows. This is natural, and thus you cannot stop it from happening. However, you can reduce it and avoid it from happening. One of the top reasons for this problem is poor ventilation through which the humid air stays inside, and it starts to cause damp on the walls.
If it is not fixed in time, it will cause degradation of the walls and a bad smell will cover that room or your whole house. Get it diagnosed by our experts and follow their advice in this regard. It will help you to get rid of it as soon as possible.
advanceddamptring@gmail.com