Discover the root causes of rising damp on internal walls, learn to identify its telltale signs, and explore effective solutions to prevent and treat this common household issue.
What Causes Rising Damp On internal Walls?
Most properties built in the UK have a barrier known as DPC (damp proof course) placed at the lower level preventing water from rising and damp patches on internal walls. A DPC is made of water-resistant non-absorbent materials like plastic, bitumen, and slate based on the time the building was developed.
With time these DPCs might fail, whereas, in older buildings, they may not even exist. If your DPC has been damaged or there is no DPC, nothing can prevent water from travelling up your walls.
Besides, your DPC might be bridged in the following ways:
Plaster directly connected to the solid floor at the bottom of the internal wall
Unsuitable insulation material in the wall cavity
Debris in the subfloor void or wall cavity
Solid floors
External ground levels being raised above the DPC
This problem is difficult to detect and resolve. Many people identify all damp issues as rising damp, but that's not always true.
As stated above, rising damp in buildings rises from the ground floor/level in an upward direction and then penetrates the brickworks of a wall via the capillary action.
Implementing a Damp Proof Course (DPC) is the most effective way to cure rising damp. The method is long-lasting and works well. A DPC creates a waterproof barrier implanted into a house's wall about five to six inches above the surface.
Dealing with rising damp on internal walls in the UK
An average UK home has to deal with massive rain during the year. With that, seeing the damp in the buildings is hardly surprising. Unfortunately, many people won't admit or understand that their property has a damp problem until the rising damp patches show clear signs on the internal walls.
Rising damp and penetrating damp can both affect your home's internal walls. Penetrating damp on inner walls occurs when water penetrates the building through cracks and openings in the walls, or it occurs due to any structural defect in the property.
If you see damp patches on your walls rising from the ground level in an upward direction or any powdery deposits on walls, these are the signs of rising damp.
Rising damp is a form of damp that damages the walls of the property in an upwards motion from the ground. Rising damp occurs when the water from the ground rises via the walls due to capillary action. The water that is sucked up also has salts that travel through the walls.
It is noticed by the building's damaged internal walls. The rising damp occurs primarily due to a broken or nonappearance of a damp-proof course in the building's structure. If you reside in an apartment above the ground level, your property will not suffer from the rising damp problems because the damp rises from the ground level.
Sometimes, it can be difficult to identify the actual type of damp by just seeing damp on internal walls or crumbly plaster. Similarly, in most cases, you cannot identify the main source of water ingress into the property. That's why it is recommended to consult damp specialists or water ingress service providers to resolve and determine the cause of rising damp on internal walls.
Get a no obligation FREE quote now. Our team is here to help. Take the first step towards a guaranteed solution by filling out our form below. 
What are the Common Signs of Rising Damp in your house?
If you are stressed about rising damp patches on the internal walls, there are some signs that you can look out for and find solutions to treat damp walls internally. It includes:
Tide salt marks on walls or fluffy white deposits.
Black damp patches on walls with a mouldy smell. Black patches mean the brickwork is wet, not just the plaster.
Discoloured or crumbled plaster. You might also see cracking wallpaper and paint on the bottom side of the walls, significantly when warm moist air rises up the walls and cools on the wall's top.
Musty smells are significant signs of damp.
Discolouration and black patches.
The weakening of mortar joints.
Damp wall
Damaged skirting boards
Damp patches are not always noticeable on internal walls; in some cases, hidden damp can affect your property. So, keep an eye on the following symptoms.
When you sense a mouldy/earthy odour in your place.
Your home suffers from regular condensation.
Your house feels humid.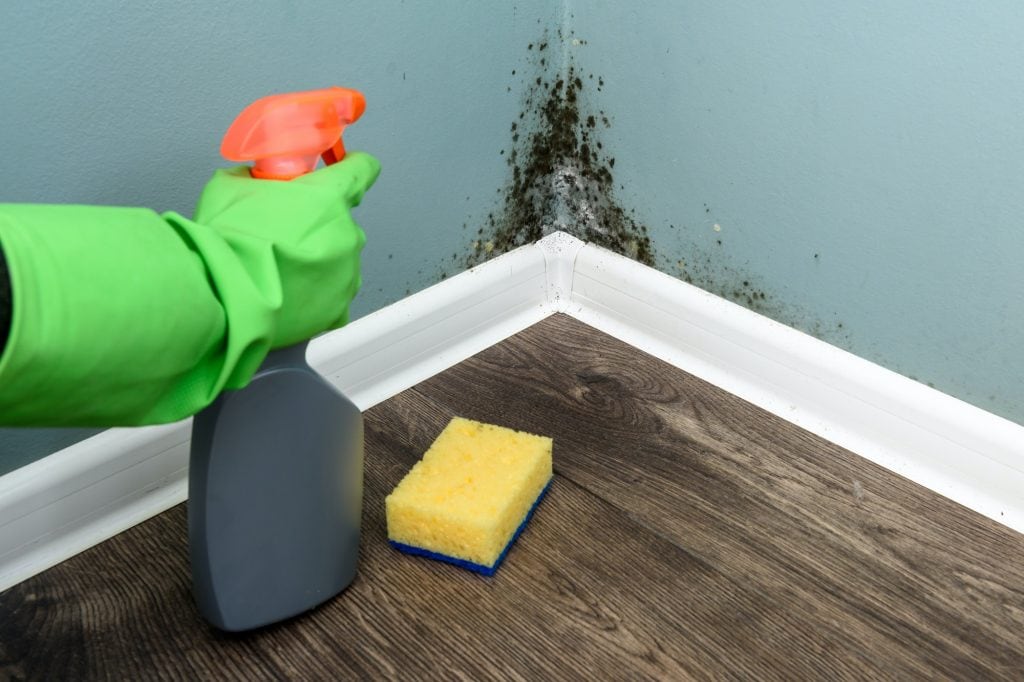 How to Treat Rising Damp Patches on Internal Walls?
Rising damp is a serious concern, and if left untreated, it leads to structural damage. In addition, it can destroy your flooring, plaster, and decorative finishes. It also accompanies the smell and makes living in such an environment unpleasant.
However, you can treat rising damp on the inner walls. It is advised that only damp professionals perform preventative tasks.
Improve the drainage system where your property is situated. Ensure that the nearby surface slopes away from your home. Besides, also ensure there is enough space for excess moisture to fade away from the ground.
Once correct damp course installations have occurred, you can help prevent damp patches on internal walls by re-painting walls using mould-resistant paint. These paints create another damp-proofing barrier for walls that prevents damp condensation and mould growth.
When you see signs of rising damp on internal walls, it is better to remove wallpaper and plaster the bricks again. Doing the same on your property's external walls is also advised.
Lastly, you must check that the DPC course has not been bridged before implementing a new damp proofing course. Treating rising damp on internal walls with an injection process works in most cases. Contact our damp-proof treatment experts; they can carry out a damp survey for you and discuss all the possible options for remedial treatment of your internal damp patches.
How Effective Is A Chemical DPC?
As mentioned earlier in this read, chemical damp proofing or chemical injections are very useful to treat the rising damp problem on any property, provided they are installed correctly. They are effective methods of lining the pores of a masonry wall along with a water-repellent silicone resin.
In modern times, many formulations are effective and provide a long-term solution for the said problem. Apart from DPC, you will also find various creams that provide and prevent rising damp issues.
Re-Plaster the Wall after Treating the Rising Damp
After injecting the new DPC into your internal walls, it is always advised to plaster the affected wall or area. It is because your existing plasterwork may contain hygroscopic salts, and these salts can attract moisture. So, it is better to remove old plaster from the wall.
You can hire a plasterer to re-plaster the wall to a precise specification. It will prevent problems arising due to salt contamination.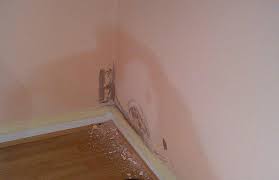 Who Treats Damp Problems in your home?
If you suspect or see symptoms of rising damp on your property, we will advise you to confirm your doubts with a damp specialist. In addition, you can seek help from a qualified and registered damp surveyor, rising damp treatment expert, or Preservation Company that deals with such issues.
In most cases, the surveyor conducts a rising damp survey in your home. Then, after detailed analysis, it recommends an action plan and appropriate damp-proof treatment as per their findings.
If possible, check for the following qualifications when acquiring the services of any damp treatment expert of the company:
Certificated Surveyor in Remedial Treatments (CSRT) is a qualification for examiners and surveyors in the remedial home industry. The qualification includes three different modules, with one about damp.
Certificated Surveyor in Structural Waterproofing (CSSW) – It is a qualification for those involved in identifying issues with water penetrating the structures, and these recommend design solutions.
Rising Damp On Internal Walls – Frequently Asked Questions
---
Are there any health risks associated with rising damp?

Yes, there are several health risks associated with rising damp. Rising damp is a condition where moisture from the ground travels up through the walls of a building due to capillary action. This can lead to respiratory problems, allergies and asthma.

What are the best treatment options for rising damp?

The best treatment options for rising damp depend on the specific situation and the extent of the problem. However, some common and effective treatments are damp proof course, damp-proof injection, improving ventilation, repairing the building, internal and external waterproofing, and installing French drain plastering.

How much does it typically cost to fix rising damp problems?

The cost of fixing rising damp problems can vary significantly depending on the issue's extent, the property's size, the treatment method used, and local labour rates. It is good to get an assessment from the damp specialists and ask for a quote depending on the specific situation.