Damp Proofing Reading: Treatment Experts
If you are in search of a damp proofing specialist in Reading, then you at the right place. We are a local team of damp proofing specialists based in Reading and offering an affordable rate to all of our customers. We offer expert advice for rising damp, penetrating damp, cellar tanking and condensation problems.
Call us today for more information on 07562719091
Advanced Damp offer Specialist Damp Proofing treatment and comprehensive damp protection for your home!
Reading Damp Proofing Treatment
Experiencing Damp Walls?
If you want someone's help in the damp proofing in the Reading area, then we are here to help you. We know this is worrisome when it comes to the damp of homes, and it can result in watermarks, blisters, dry rot, and mould on your walls. We understand all of your problems, and we are always happy to help you and get you out of this trouble.
Extensive Experience of our Company
We come with vast years of experience in the damp proofing sector and offer property preservation expertise through our qualified experts. They specialise in diagnosing the challenges and prescribing the precise solution for the damp solution you will be facing at your home or any other property. We have the expertise of years and have earned the trust of many people throughout these years and come with a five-star rating. You can get in touch with us anytime during business hours, and our damp experts can visit your place for inspection to get the work started.
Damp problems and reasons for damp
Dampness in the walls and floors and ceilings are using due to groundwater which moves through the wall or floor through the capillaries in masonry. It can turn into a real problem if it is no treated for a long period. Usually, most of the treatment processes are linked with the prevention of dampness, and it works with the damp-proof courses and maintenance of the walls.
Reading Damp specialists at Your Service
Our experts will be at your service as soon as you call them and they will inspect the whole area and give you the right advice. All of our experts and surveyors come with high-class training and the right kind of standard certification, which makes them the best. These certification and knowledge help them to find the right reason and analyse them correctly according to every problem. Once they have identified the problem, they will quickly move forward towards the solution without wasting any time. Our treatment processes depend on how bad the damp issues are in your property, and then we offer the solutions according to their intensity.
What is penetrating damp? Our solutions
Penetrating damp results from the water infiltrated into the building through the external wall or any defective pointing, roof, cracks, or property basement. This problem will arise if the property is facing a leaking roof, leaking water pipe, or poorly constructed gutter channels linked with the wall. This could also be the result of external the wall of the property degraded and allowing water to penetrate from the wall into the house.
If this kind of problem arises, you should seek the help of professionals and experts in this field and get an immediate survey done of your whole property. This will help you get a proper diagnosis and restorative solutions for the damp treatment that you are required. Moreover, we offer special brick waterproofing for penetrating damp to protect the homes in all kinds of weather conditions.
For damp proofing Reading get in touch!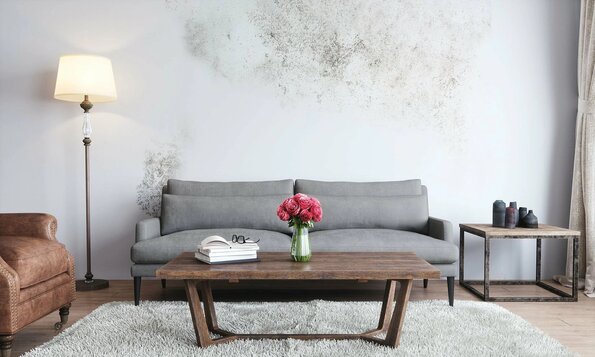 Condensation occurs when the moist air comes in contact with the colder surfaces such as walls, mirrors or windows and leaves a damp patch. You cannot end this process as it is natural, but you can avoid it. The warm vapour in the air turns into water when it touches the colder surface. Usually, poor ventilation is the cause of condensation and dampness and other problems that arise from it. If it does not get fixed in time, it will start causing mould in the home, which will further spread the bacteria; that is, it should be done on time.
If you want to check whether your building is experiencing a condensation problem, you need to check whether there is a leak or extra humidity in your home. But if you are not able to find it, call the damp specialist, and our team will come who will check both the inside and outside walls of your house to identify the mark. We diagnose a condensation problem using the Temperature and Humidity data logger cards, and our damp will help fix the problem. So, this is how will we get you out of trouble of dampness.
Damp surveys are essential to get a full understanding of house damp. Without one you can have underlying damp in your walls, floor, ceilings and various other areas. By the time damp shows visible signs it is already to late and treatment is a lot more extensive due to the amount of work that is needed when an area is already affected. If you catch damp early you can go through prevention treatments instead and save thousands on hacking of walls and re-plastering.
Advanced damp offer full damp surveys including testing for rising damp, mould removal, condensation, damp proofing, damp walls, penetrating damp, and other related damp problems in your home.
Contact us now to get your damp survey booked in!
Need a Reading damp proofing expert to treat your damp walls?
No obligation! Just a no-nonsense price
advanceddamptring@gmail.com