Year on year the weather seems to become more and more unpredictable, which is directly linked to the ever-changing climate conditions.
Some of the changes that have been more predictable however, is hotter summers & subsequent heavier rainfall during other seasons.
It is important to understand how these weather conditions can have an impact on your home, to ensure you are able to understand what to do in protecting your home.
Weathering in general, may be defined as the natural breakdown of materials due to their interaction with aspects of the environment.
For example, the exterior walls of your home are continuously exposed to the pressures of these weather conditions, from heavy rainfalls, high pressure winds and changing temperatures which cause expansion and contraction of building elements, thus protecting your home from this is essential for longevity of the property.
>> Related Reading: Rendering Exterior Walls – Ultimate Guide
Damp Related Problems:
Damp and moisture problems themselves are extremely common and potentially extremely damaging. These issues can manifest themselves in the 3 ways explained below…
Rising Damp
Capillary actions allows the movement of water from ground level upward through building elements, for example ground water rising through the walls of your home. Subsequently the water and salt deposition will likely damage the plaster of the walls and other linked elements, such as timber woodwork, or simply the wallpaper and skirting boards.
Protecting your home from rising damp is integral. Efficiently damp proofing your property will protect it from rising damp issues before they occur.
Penetrating Damp
This involves lateral movement, penetrating through building elements, for example pipes in the walls leaking and this moisture transferring to the exterior of the walls, damaging the brickwork and its pointing. Protecting your home from penetrating damp is key to minimising maintenance and repair costs.
Condensation
Essentially an excess of moisture in a specific location, often damaging in poorly ventilated rooms of a home, which can negatively impact the air quality in the space, as well as leaving visible mould on surfaces. Protecting your home from condensation problems is extremely important.
Flooding & Pipe Blockages
These can also be worrying. Of course, prolonged periods of rainfall bring the risk of flooding, which is managed and prevented through drainage channels and guttering which directs the volumes of rainfall away from properties.
However, this rainfall can also damage guttering, down-pipes, and soffits – it is important to pay attention to these building elements and look after their physical condition, because it's essential to ensure they're functioning appropriately to redirect volumes of rainfall into the drainage channels.
Get a no obligation FREE quote now. Our team is here to help. Take the first step towards a guaranteed solution by filling out our form below. 
So How Should You Aim to Make Your Home more Future proof?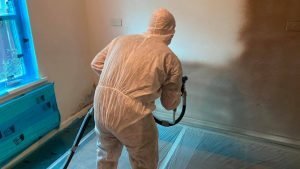 Exterior Coatings
The exterior of any property is extremely exposed to varying weather conditions, thus ought to be protected with a long–term approach.
There are services available which can protect exterior brickwork of properties through the application of weather-resistant, waterproofing solutions. For example, through use of colourless 'Stormdry' masonry protection product.
This should be applied by experienced and competent individuals to ensure its impact can be maximised to protect your home. This treatment can provide long lasting results and even improve the thermal performance of your home. You can see this service explained in more detail here.
Basement Tanking & Waterproofing
If there is specific concern to spaces within your home that sit below ground level, i.e., a basement, then specific treatment/management approached should be sought to proactively prevent future damp issues or treat existing ones.
This involves the application of a coating to the internal or external (depending on assessment conducted by professionals) walls, floor and sometimes ceiling of the basement, which then creates impermeable barriers for protection against ground water ingress.
This will make your basement watertight. You can read more about this service here. Or contact professionals here.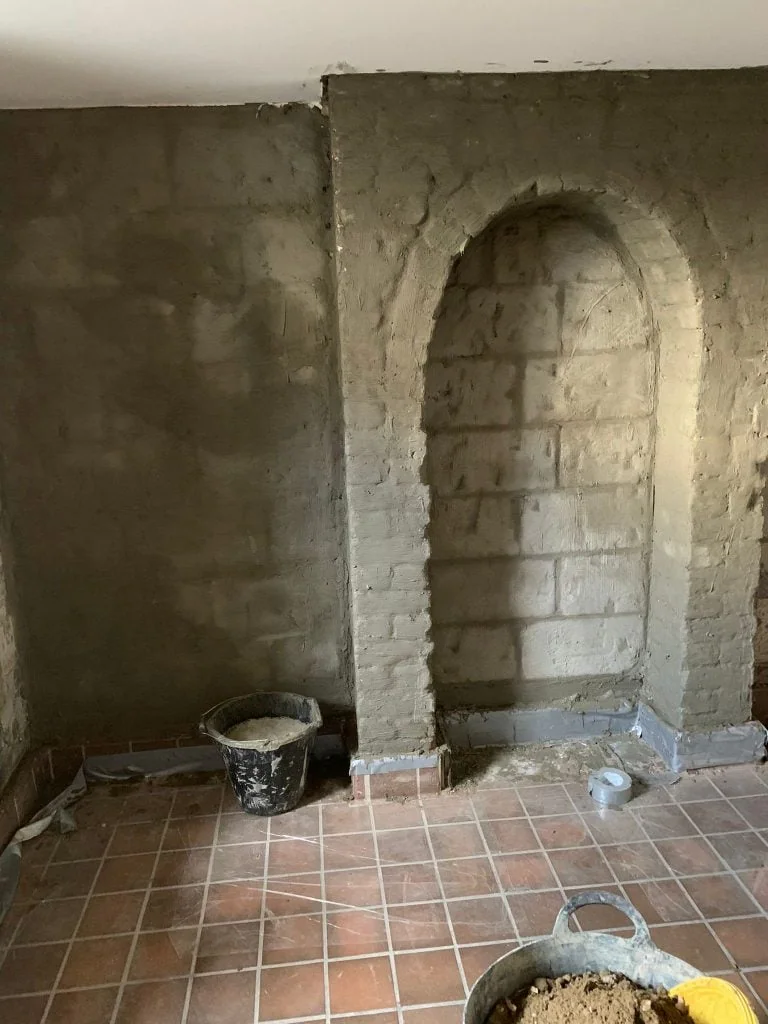 Condensation Treatments
Condensation may seem less concerning than other issues mentioned above, but it can be equally impairing to the building's functionality and quality of life experienced within.
The application of anti-condensation paints may be used – this works by adding a thermal barrier to walls which regulates the temperature of the walls better, preventing the movement and concentration of moisture building up.
Other actions taken may involve the installation of improved ventilation systems to improve air flow in living spaces. You can read more about this here.
Mould Removal:
Mould killer sprays can be used for short term solution to this issue, which can be effective remedy for small, concentrated areas of mould.
However longer-term solution is preferable, for example through targeting the source of the issue, whether it be rising damp or condensation related. For this, it is pivotal to have an experienced individual conduct a damp diagnosis survey on your home.