Plastering & Rendering company in Dunstable
Plasterers in Dunstable
Our fully qualified and trained plastering contractors can undertake all aspects of commercial and domestic plastering. Our plasterers are British Gypsum certified, and SMAS approved with more than 30 years of experience. Whether you are looking to repair a minor wall crack or get complete building plastered, we can assure you professional and flawless plastering services from start to finish in Dunstable. Our plasterers in Dunstable strive to provide consistent and reliable service, ensuring the clients with clean and tidy premium quality job at competitive prices.
Local Plasterers in Dunstable, Bedfordshire
You don't need to live with unsightly damages in your building when high-quality and affordable plastering services are available in Dunstable. We offer a full-service that combines expert plastering services in Dunstable, Bedfordshire with competitive pricing.
Our Dunstable plasterers are specialists that have the skills, training and experience to repair all types of damages to various surfaces, including exterior stucco, drywall interior, and plaster moulds. Besides, we offer repair services for water damaged walls and ceilings. Such small fixes can improve your place's overall feel and look without burning a hole in your pocket. 
Plastering is a job that most people leave to the experts. Our plasterers are experts in their work that result in a finished smooth wall ready to accept wallpaper or paint. Our Professional plastering experts have a tidy and clean work ethic to make sure they make minimal chaos and clear up after themselves after completing the project. 
If you need more information on plastering services, contact us, and we will be more than happy to visit your property and arrange a free quote. 
Call us today for a FREE QUOTE on 0300 373 7251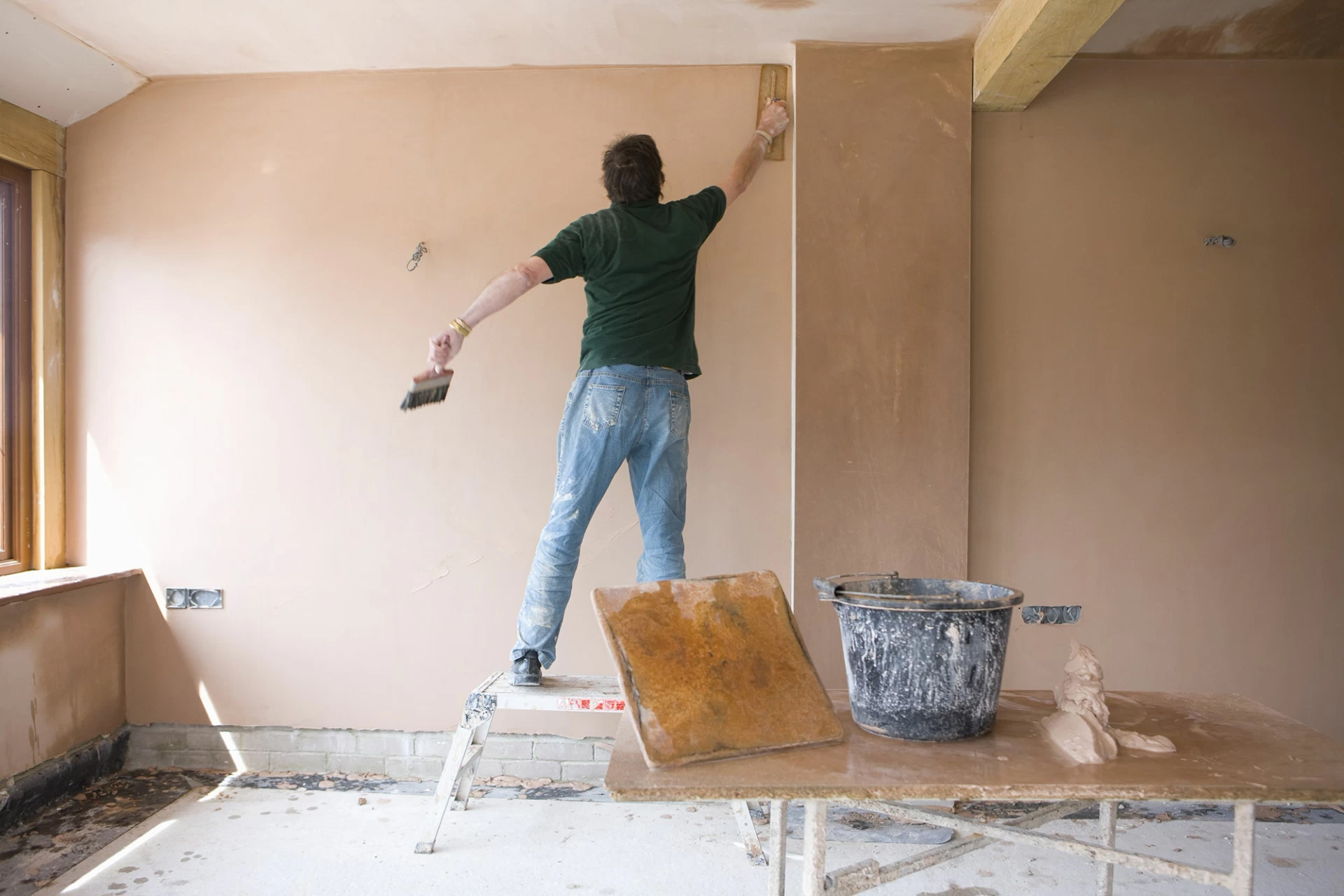 Skilled Plasterers & Property Care Experts
Our plastering process has been developed and refined over three decades of working in the property industry. Plaster is considered one of the most renowned ways to create a highly functional, stylish interior. It gives aesthetic beauty to your place by offering a seamless, smooth and modern look. The plaster mix is strong and is long-lasting when applied professionally with skills.
Interior plastering can be carried out for several reasons. New houses, apartment buildings, or office may require a finish to be applied to the new walls. Extensions and alterations may be undertaken. In addition, old buildings may need refurbishment. 
Moreover, other work that needs to be taken off can also be provided by our team:
Skimming and Boarding of ceilings
Coving
Bonding
Skimming over walls
Plastering over Artex
Ceiling and wall repairs
Restoration work 
Cornices, corbels and niches
Partitions supplied and fitted
We aim to achieve top-quality outcomes for our clients. We have always kept a professional approach. Our Dunstable plasterers are fully committed to completing the project to the highest standard. For any plastering projects, big or small, our team of plastering experts can create outstanding results. 
Call us today for a FREE QUOTE on 0300 373 7251
Call us today for a FREE QUOTE on 0300 373 7251
Book your free plastering survey today!
Many reasons can fail plaster, including single-wall construction, leaking shower confinements, badly sealed windows, downpipes, guttering, and poor roofing. 
Our plastering specialists in Dunstable offer expert advice and services to resolve the problems. Whether internal walls, external walls, or ceilings, we have the skilled manpower and experience required to deliver projects of any size, budget, and scale on time. 
Call us if you need plastering services. Our efficient team will work to produce desired results to exceed your expectations. 
Need to speak to a plastering professional? Contact us now!
No obligation! Just a no-nonsense price