Basement Tanking and waterproofing
Are you experiencing water damage or dampness in your basement? Are you planning to transform it into a functional room to add value to the property? Basements are more susceptible to hydrostatic pressure built up from the water in the surrounding ground and earth. Thus, it isn't a surprise this pressure results in leakage, cracks, and damp issues. 
Experts in basement damp proofing
Advanced Damp is a professional damp company and expert in tanking and basement waterproofing. Our specialists are well trained to resolve the damp basement problems and to create the ideal environment you want. With our extensive experience in basement waterproofing and tanking, we can help make sure that your interior and exterior walls stay dry by installing an appropriate tanking system. Our slurry sealant will keep water out of your basement for good. We make sure your home is fully waterproof!
Call our experts today if you have a damp basement.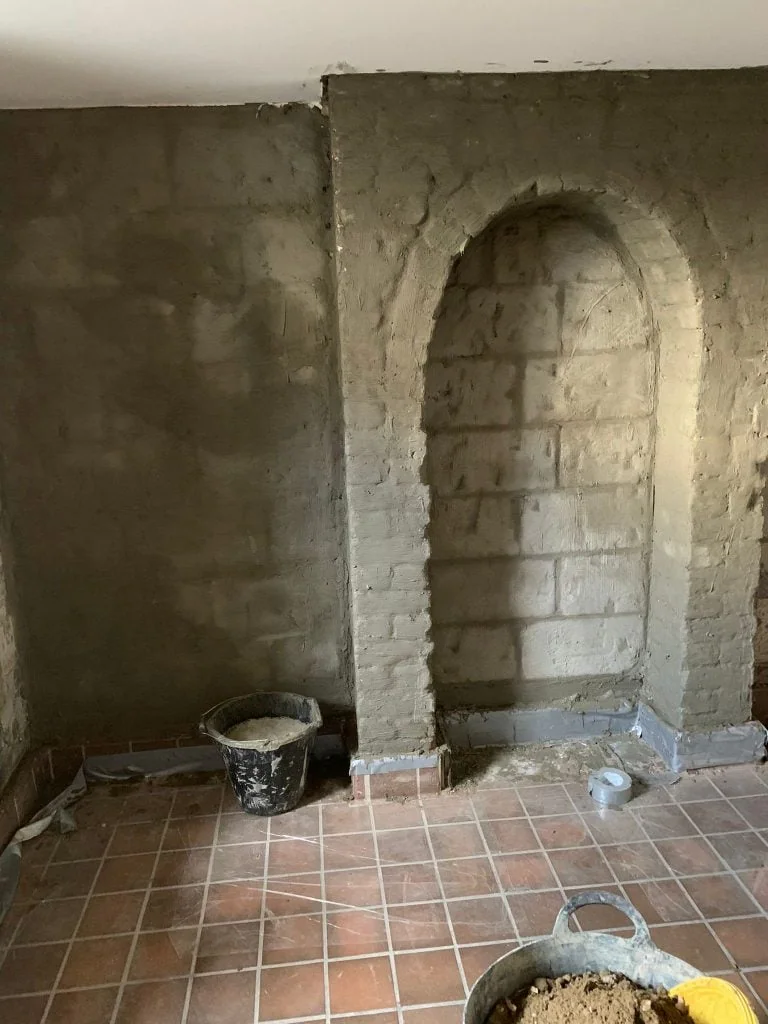 Signs and Causes of Water Build-Up in Basements
The signs of a flooded or wet basement are visible from the interior of the house and bring along damp smells. It is also crucial to ensure that all downspouts, gutters, and other type of systems of your home are efficiently working and are succeeding in keeping the water at bay from your house. The soil around your home base should direct the water away from the walls and not towards them.
Sometimes the basements are made structurally great but can't manage the water drainage. So they lack the good drainage system or fail to create slope aside from the base. 
Here are some of the indicators that show you may need basement waterproofing:
Water trickling out of walls

Standing water on the basement floor

Humid air, damp

Condensation on the cold floor and walls in summer

Blistering and Staining of wall coating
If you observe any of the signs mentioned above, give our experts a call to treat your damp basements right away. 
Call us today for more information on 07562719091
Basement waterproofing treatment
Waterproofing can refer to many different concepts, but it is always necessary to prevent mould and moisture accumulation within homes or commercial spaces.
These waterproofing systems are a combination of structural membrane, drainage, and pumps that capture, channel, and pump away from any water ingress. These parts can work completely "behind the scenes," so they are perfect for projects such as cellar conversions or waterproofing a basement flat. 
Basement Waterproofing is the procedure undertaken when the water builds up in the basement surrounding the ground, raising the water table and resulting in hydrostatic water pressure. The pressure caused by water against the wall and floor of the basement will often lead to leaks, cracks and ultimately leads to dampness. 
If the water penetrates the basement through joints, cracks, breakouts on the floor, it can lead to weakening the structure.
Basement waterproofing can mean the difference between a dry, habitable, and safe basement and a damp, dank, and miserable space. So, if you want to convert your property's basement into a functioning space, then basement damp-proofing is imperative. 
If you are looking to convert your basement into a practical room, call us now!
How does basement waterproofing work?
Basement Waterproofing is a crucial element to consider if you have observed waterproofing problems in your basement. Stating the basement waterproofing methods for a cellar or a damp basement is one of the essential aspects of the project, especially if you heading for a conversion. At Advanced Damp, our damp basement experts survey thoroughly and advise you on the best basement waterproofing method. 
However, deciding the most suitable method for damp proofing a basement depends on the client's requirements as there are several options, and the most appropriate one may vary for your project. The common basement waterproofing at a domestic level includes the modern water management system installation. In this, a system of drainage, wall membranes, and sump pumps is used that collects and remove the water from your basement without affecting the space habitat. It is one of the most used solutions for basement flats and basement conversions. 
Types of Basement Waterproofing
Advanced Damp also offers a traditional cement-based solution known as basement tanking, along with unified waterproofing for new buildings. These are referred to as Types of Waterproofing in the industry, which includes:
Type A – Cement-Based Tanking, Physical waterproofing

Type B – Integrated Waterproofing Systems

Type C – Cavity Drainage and Sump Pumps
Our team of qualified basement waterproofing specialists will ensure that all the work is carried out to the highest British standard. We make every effort to create a beautiful new space, free from any damp or water leaks. We also offer long-term guarantees for all the damp proofing work carried out to ensure that your building is in the hands of experienced professionals. 
Call us today for more information on 07562719091
Prevent water damage in your home
Tanking involves applying the special slurry coating or completely waterproof membrane onto either internal or external side of walls, floor and sometimes ceiling interior parts of a basement or cellar. The render gives a seamless, smooth wall surface that looks good and provides moisture control. The tension created will stop water ingress underground.
The protection that basement tanking can provide depends on a few factors. For instance, the levels of hydrostatic pressure near the property foundation and any external movements or vibrations will help us decide the type of tanking needed for your property.
Basement tanking makes the basement watertight. 
Advanced Damp has a team of damp experts that specialise in tanking and basement waterproofing. While it may be more costly than other methods, tanking can be an extremely effective way to keep your home walls dry.
How does basement tanking work?
The cementitious tanking system ultimately offers a smooth, aesthetically pleasing concrete wall surface and offers protection from water ingress and subsequent damp issues. Tanking is a Type A waterproofing system that comes to the recommendations from British Standards Institute for structural waterproofing. It means that this type of waterproofing forms a barrier to water ingress without actively removing any water. 
The tanking must be applied to undamaged stable walls for it to work appropriately. Therefore, exceptional attention is given to the weak points in the space, including the joint where the wall is connected to the floor. 
The qualified team of basement tanking experts at Advanced Damp installs it professionally, creating a watertight dry space all ready to add value to your property and practical use. 
However, there are situations when tanking is not a suitable solution for your property. it is susceptible to failing or cracking in the following scenarios:
Underground or busy road

Underground vibrations from a railway line

Property subsidence 

New builds where the building is expected to settle.
Suppose your existing tanking failed, or it is not an option for you due to the above reason. In that case, you can go for other basement waterproofing solutions that are a better fit, such as integrated waterproofing systems or cavity drainage and sump pumps.
Tanking and waterproofing for your home
Get a basement damp survey today!
If you need a reliable company for tanking and basement waterproofing that provides solutions with no matter the size of your project, call Advanced Damp. We have applied various types of damp solutions to projects ranging from domestic renovations to large commercial jobs. If you want a treatment that is proven to be durable, basement tanking is for you.
A survey from Advanced Damp will enable our waterproofing experts to identify the intensity of the problem and determine what other basement solutions are suitable for your building.