Internal Wall Insulation Services in Buckinghamshire
Welcome to Advanced Damp, your local experts for internal wall insulation services in Buckinghamshire. We've been serving homes and businesses in the Buckinghamshire area for decades, providing top-tier services that have led to a strong reputation for quality and reliability.
With our expertise and dedication to customer service, we are your go-to source for efficient, effective, and environmentally friendly internal wall insulation.
FULLY QUALIFIED INSULATION SPECIALISTS
At Advanced Damp, our qualified Insulation specialists have the expertise and experience to effectively install internal wall insulation. Trust us to improve your energy efficiency today and save you thousands every year.
With 30 years of experience, Advanced Damp offers unmatched expertise in Internal Wall Insulation. Trust our proven track record for exceptional results and let us provide you with reliable solutions to protect your property from infestation.
With consistent 5-star feedback, Advanced Damp delivers exceptional service and reliable solutions that leave customers satisfied. Choose us with confidence for an exceptional experience.
Call us today for a FREE QUOTE on 0300 373 7251
Our Internal Wall Insulation Services
We offer a comprehensive suite of insulation services designed to meet your specific needs: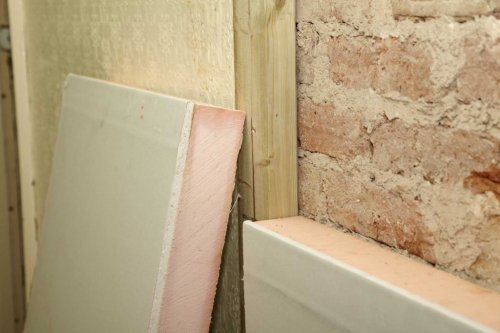 Internal Wall Insulation Installation: Whether you're starting a new build or renovating an existing space, we can provide high-quality internal wall insulation that will help to regulate your property's temperature and reduce your energy costs.

Insulation Inspection and Repair: We can inspect your current insulation and repair any issues to ensure your home is as energy-efficient as possible.

Professional Consultation: Our experienced team can provide a comprehensive consultation, advising you on the best insulation options for your property.
Call us today for a FREE QUOTE on 0300 373 7251
Benefits of Internal Wall Insulation Services
Internal wall insulation provides a range of benefits to both residential and commercial properties, including:
Energy Efficiency:

A perfectly installed insulation can reduce the amount of energy required to cool or heat a building, thereby lowering energy costs. This is because it slows down the transfer of heat, keeping your home warm in the winter and cool in the summer.

Improved Comfort:

Insulation helps maintain a consistent temperature throughout your home or business, eliminating cold spots in the winter and hot spots in the summer.

Sound Insulation:

In addition to thermal benefits, internal wall insulation can also provide some level of soundproofing, reducing noise transfer between rooms and from outside sources.

Reduced Condensation:

By reducing the temperature differential between the inside and outside of a wall, insulation can help to prevent condensation build-up, which can lead to damp and mould problems.

Environmental Impact:

By reducing your energy consumption, internal wall insulation can also reduce your carbon footprint, making it an environmentally friendly choice.

Potential Property Value Increase:

A well-insulated property is an attractive prospect for potential buyers or tenants, due to the cost savings and comfort it can provide. Therefore, investing in internal wall insulation could potentially increase your property value.
Remember, the effectiveness of insulation depends on its correct installation. That's why it's crucial to choose experienced professionals, like the team at Advanced Damp, for your insulation needs.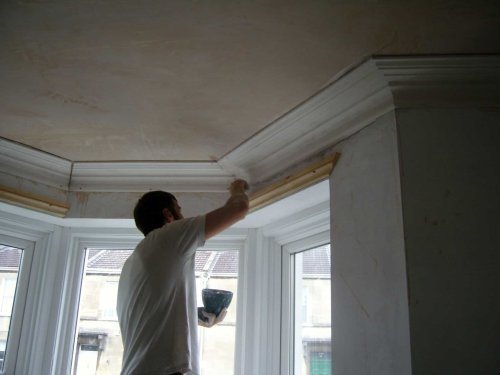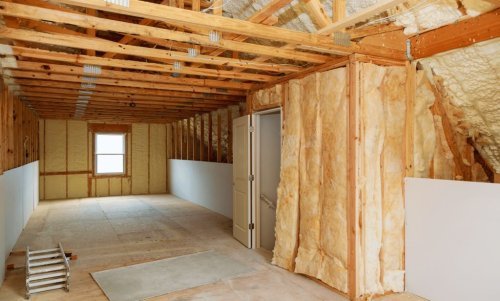 Call us today for a FREE QUOTE on 0300 373 7251
Some of our commercial clients
Advanced Damp Ltd work with hundreds of well established businesses all over the UK every year. We have close relationships with some of the leading estate agents, providing specialist property care services. 
Call us today for a FREE QUOTE on 0300 373 7251
Experienced: We have two decades of experience serving Buckinghamshire homes and businesses.

Quality Products: We use only the highest quality insulation materials to ensure optimum energy efficiency.

Certified Professionals: Our team consists of certified professionals who are experts in their field.

Local Service: Being a local company, we understand the specific insulation needs of Buckinghamshire homes.

Excellent Customer Service: Our commitment to customer satisfaction is unmatched. We work to ensure you're happy with every aspect of our service.
Schedule Your Free Consultation
Let us help you create a more energy-efficient, comfortable living or working space. Contact us today for a free consultation and quote for internal wall insulation services in Buckinghamshire. You can reach us on 03003737251 or through our contact form.

Trust Advanced Damp, Buckinghamshire's trusted insulation specialists, for all your internal wall insulation needs. Together, we can make your home or business more energy-efficient and comfortable. Contact us today!
Call us today for a FREE QUOTE on 0300 373 7251
"Highly professional damp treatment…"
"Advanced Damp were highly professional in the internal wall insulation service they provided us. We found them very clear explanation of the treatment, steps for follow-up, and advice on another possible area of insulation in the house all very helpful. They were on time, and committed to tidying up as part of the service.
We really appreciated their immediate response to the request we placed on the website, and the fact that they could fit us in so quickly. We wouldn't hesitate to recommend these services."
"Practical, helpful approach…"
"Super-prompt, efficient, courteous and tidy service from Advanced Damp. I had lots of concerns about getting internal insulation done to fit in with some improvement work we had planned and some unplanned insurance work, and their practical, helpful approach and detailed advice has taken a huge weight off my mind.
They really tailored what they did to what we needed, and will be doing some more work for us to fit in with the schedule we have to work to. I'd have no hesitation in recommending them."
"Sorted quickly and efficiently…"
"My internal wall insulation was fitted quickly and efficiently by Advanced Damp.
The team were excellent at their job and explained to me what they were doing and why, every step of the way. I felt confident that they were experienced at the job. I will definitely use them again."