Cavity wall insulation fills the void between a brick wall's interior and exterior layers, known as the cavity. Materials such as blown mineral fibre, Polystyrene beads/granules, or Urea Formaldehyde Foam are employed. The insulation is retrofitted by drilling holes in the external wall and injecting the chosen material into the cavity.
Origins and Issues of Cavity Wall Insulation
Driven by governmental initiatives to curb carbon emissions, energy companies campaigned to meet energy-saving goals. Cavity Wall Insulation (CWI) emerged as a favoured solution, promising cost savings and improved energy efficiency. Over the past two decades, approximately 6 million UK homes have undergone CWI installation. Some homeowners could secure this upgrade for free, with the government or installers covering the costs.
However, the rapid pursuit of carbon reduction targets led to unintended consequences. Many homeowners now find their dwellings less energy-efficient, facing challenges like increased cold indoors, dampness, and mould. These problems arise from rushed installations by unscrupulous operators prioritising financial gain over quality artistry and emission reduction goals. Unsuitable homes received CWI, leading to compromised insulation effectiveness. Notably, Urea Formaldehyde insulation has shown degradation over time, releasing harmful carcinogenic gases.
Exploring Superior Alternatives to Cavity Wall Insulation
Given the shortcomings of traditional cavity wall insulation, it is prudent to consider alternative approaches that offer enhanced efficiency and comfort without the associated pitfalls. By evaluating these options, homeowners can make informed choices aligned with their long-term well-being and sustainability goals.
Get a no obligation FREE quote now. Our team is here to help. Take the first step towards a guaranteed solution by filling out our form below. 
Challenges Arising from Inadequate Cavity Wall Insulation
Recently, a notable issue has emerged involving unscrupulous installation practitioners who, driven by financial incentives, sought to exploit government grants. Consequently, many homes have undergone inappropriate cavity wall insulation (CWI) installations. This trend has led to a concerning prevalence of substandard outcomes, including rushed and improperly executed installations that have diminished energy efficiency within these homes. Furthermore, moisture-related complications such as condensation, dampness, and mould growth have been documented as the most prevalent problems stemming from deficient CWI practices.
Evidently, residences exposed to wind-driven rain, subsequently subjected to CWI, are particularly unsuitable for this type of insulation. The infiltrating rainwater can permeate the external brickwork and exploit insulating materials to traverse the cavity. Subsequently, this moisture finds its way into internal walls, resulting in visible damp patches and the potential escalation to more severe issues, including mould proliferation.
The intrinsic purpose of the wall cavity must be noticed; it serves to mitigate the permeation of moisture through the slightly porous composition of bricks and mortar. The cavity's fundamental role lies in facilitating airflow, which is of utmost significance in structures constructed with steel or wooden frameworks. The absence of proper airflow due to insulation impeding the cavity can lead to detrimental consequences, notably corrosion and decay within the structural components. The implications of such deterioration can extend to compromising the overall structural integrity of the dwelling, thereby affecting its marketability, as mortgage lenders are acutely aware of the hazards involved.
Instances have emerged wherein CWI was inappropriately installed in walls with inadequate cavities, amplifying the issue of moisture penetration. The manifestation of these complications often transpires over several years, with subtle indications eventually surfacing. Among the repercussions are challenges to the integrity of interior plaster and decor elements such as wallpaper and paint, which may experience peeling and degradation. This deterioration can culminate in mould emergence, posing potential health risks to occupants.
For those encountering any of the concerns above, seeking consultation with a certified surveyor is strongly recommended. Engaging with professionals who can assess the issues at hand is a prudent step. Should it be determined that unsuitable or poorly executed CWI installation is to blame, consulting the Cavity Insulation Guarantee Agency (CIGA) is advised to explore potential recourse avenues.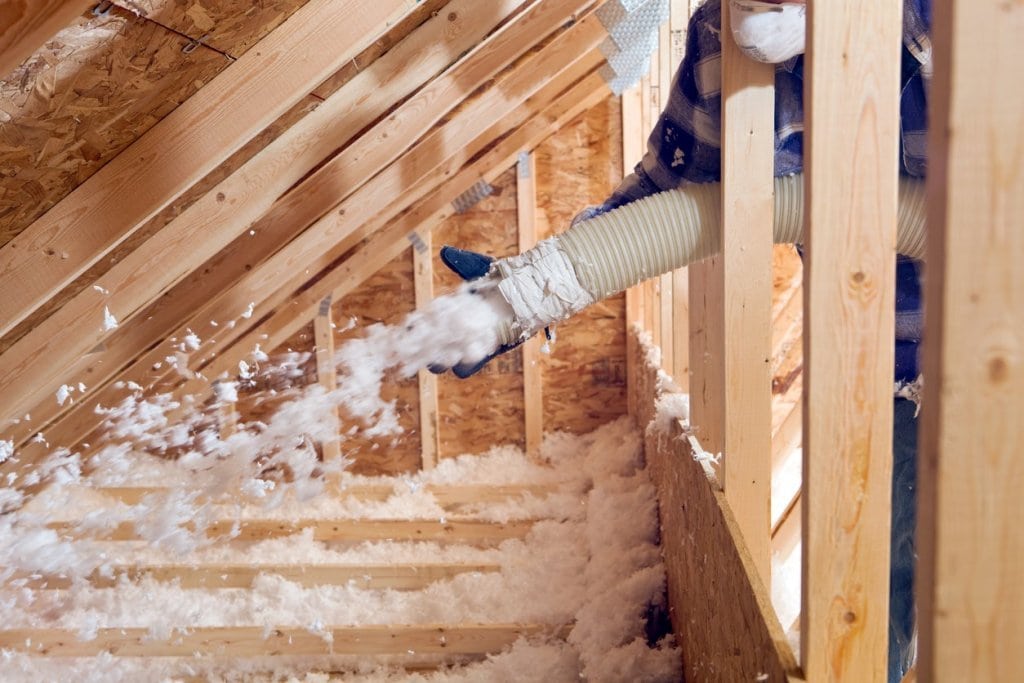 Other Useful links:
How to insulate internal walls
Can internal wall insulation cause damp?
How much does internal wall insulation cost?
What is the best insulation for internal walls?
Does internal wall insulation cause condensation?
Exploring Energy Efficiency Solutions Beyond Cavity Wall Insulation
For residences where cavity wall insulation (CWI) is deemed appropriate, it is advisable to engage with a certified installer affiliated with the Cavity Insulation Guarantee Agency (CIGA) to ascertain the feasibility of implementation in your home.
In cases where the structural design of your home precludes the installation of CWI, rest assured that viable alternatives for enhancing energy efficiency are available. Likewise, if your dwelling is unsuitable for CWI or has recently had CWI removed and seeks alternative strategies, the following options are worth considering.
Overview of Internal Solid Wall Insulation Techniques
Internal wall insulation involves several methods to enhance residential interiors' thermal performance. The primary approach entails the application of flexible thermal linings to the inner walls, secured by a stud framework. It is worth noting that the specific insulative materials employed can vary among installers. While these techniques effectively improve energy efficiency, they reduce available floor space due to the incorporation of studs, plasterboard, and plaster.
Variations in Insulative Approaches: Diverse strategies exist for internal wall insulation, with variations in the choice of insulative materials. One noteworthy approach involves the utilisation of insulative material spraying, wherein a specialised substance such as cork is sprayed onto the walls. Subsequently, the material is meticulously plastered to create a seamless surface. Notably, this method yields a minimal increase of only 8mm to the wall's overall thickness. An example of a proficient provider in this specialised insulative spraying domain is the company known as Corksol. By opting for these advanced techniques, homeowners can significantly enhance the energy efficiency of their residences while maintaining a sleek and streamlined interior appearance.
Enhancing Building Efficiency and Aesthetics through External Solid Wall Insulation
External Solid Wall Insulation: Enhancing Thermal Performance, Energy Efficiency, and Aesthetics
External Solid Wall Insulation presents a dual advantage, concurrently elevating a property's thermal efficiency and energy performance while bestowing an enhanced external aesthetic appeal. This advanced technique involves affixing an insulative layer onto the existing exterior wall, subsequently overlaying it with a safeguarding render or an ornamental finish.
Owing to the versatility of this method, an array of finishes is available for selection, with cladding emerging as the preferred choice. These include aluminium panels, timber, brick, stone, or clay tiles. This comprehensive approach yields potential savings of up to 25% on heating expenditures and effectively mitigates moisture and condensation issues.
Furthermore, the visual aspect of the building or property is notably elevated. However, it is essential to note that while yielding substantial benefits, this technique is recognised as a relatively higher investment in augmenting property energy efficiency.
Get a no obligation FREE quote now. Our team is here to help. Take the first step towards a guaranteed solution by filling out our form below.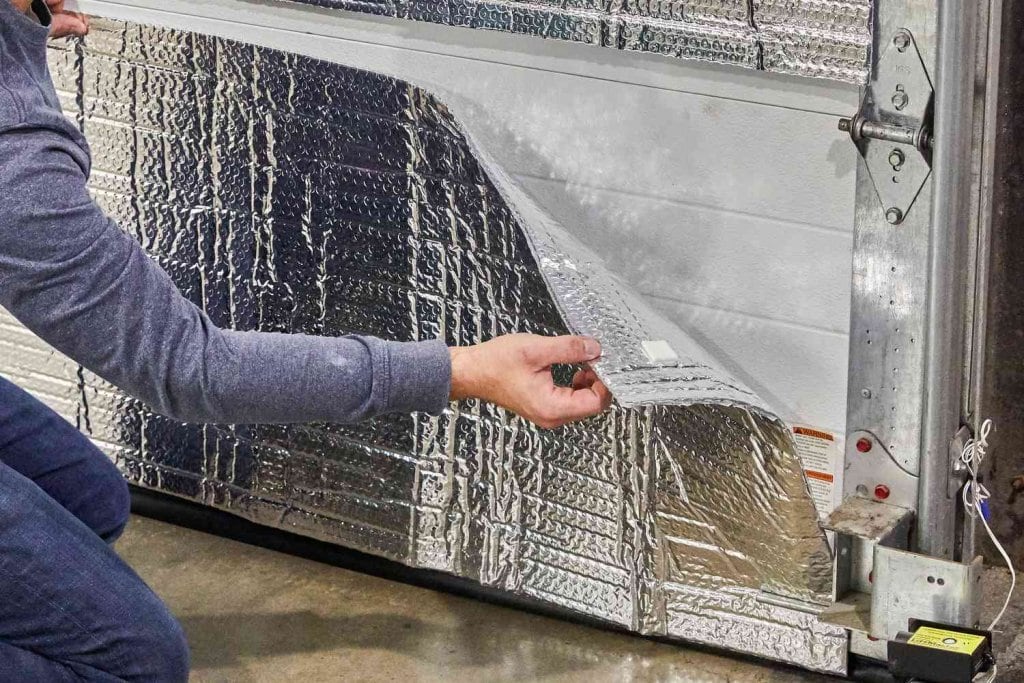 Enhancing Energy Efficiency with Thermal Liners
Thermal liners, exemplified by products like Wallrock, represent an innovative solution in insulating technology. These ultra-thin insulating wallpapers offer a seamless application process akin to conventional wallpapers. Once affixed, these liners accommodate further customisation through painting or re-wallpapering.
Functioning as an efficient thermal barrier, the liner retains interior heat, concurrently facilitating breathability within the wall structure. Notably, this approach is a preventive measure against dampness and mould proliferation.
The efficacy of thermal liners lies not only in their energy conservation capacity but also in their economic viability. They present a reasonable option for cost-effective energy management by significantly curbing heating expenditures. These liners exhibit a space-conscious attribute, effectively addressing spatial limitations associated with traditional internal wall insulation. This aspect renders them particularly well-suited for environments characterised by restricted space, such as apartments and flats, where spatial considerations are paramount.
Insulating Paste for Enhanced Energy Efficiency
The Insulating Paste Solution: An Advanced Approach to Heat Retention.
Like Thermal Liners, the Insulating Paste presents an innovative means of enhancing indoor heat retention. This product effectively captures and reflects heat into the living space. Notably, its paste-like consistency allows for direct application onto walls, offering a distinctive advantage, particularly for spaces with intricate wall configurations that pose challenges for conventional thermal lining installation.
A Standout Product: Aerotherm Among the highly recommended options in this category is Aerotherm. Distinguished by its utilisation of Aerogel, an excellent insulating material initially developed by NASA for space exploration, Aerotherm exemplifies cutting-edge thermal insulation technology. Incorporating Aerogel elevates the product's performance, providing exceptional heat retention capabilities.
Comparative Energy Efficiency While both thermal liners and insulating pastes contribute significantly to increased energy efficiency, it's important to note that they fall short of the comprehensive benefits offered by external and internal solid wall insulation techniques. Despite this, these solutions remain economically viable alternatives, delivering notable improvements in energy conservation and indoor thermal management.
Innovative Exterior Wall Coating Utilising Advanced Nanotechnology
Presenting a groundbreaking advancement in exterior wall insulation, we introduce the ProPerla masonry crème coating. Leveraging cutting-edge nanotechnology, this remarkable coating offers exceptional performance for external walls. By deeply penetrating the surface, with an impressive absorption capacity of up to 17mm, this coating sets a new standard in effectiveness.
Upon application, the ProPerla coating dries to a transparent finish, seamlessly integrating with the wall and creating an almost invisible barrier. This revolutionary product provides enhanced insulation and a visual aesthetic that maintains the wall's original appearance.
Backed by a comprehensive 20-year guarantee, the ProPerla masonry crème coating demonstrates its reliability and durability. With its remarkable ability to significantly reduce water absorption by over 95%, a consequential benefit arises from mitigating penetrative dampness. By curbing this moisture infiltration, heat transfer is markedly minimised, resulting in an indirect yet impactful reduction in heat loss.
Experience the forefront of exterior wall coatings with ProPerla – a solution that harmonises cutting-edge nanotechnology with a two-decade assurance of performance and efficiency.
Roof Cavity Insulation
Roof cavity insulation represents a prevalent and economically viable substitute for cavity wall insulation. Regarding heat loss, the roof comes second only to the walls in domestic structures, accounting for approximately 25% of overall heat loss. Hence, it is judicious to ensure the presence of effective roof insulation or optimise existing insulation solutions. In cases where insulation is already in place, a prudent approach involves assessing the feasibility of an upgrade employing contemporary, energy-efficient materials.