A basement can be an excellent place to store excess household items, including produce and vegetables that you have produced yourself, as well as your beverages. However, just like any owner of a basement is aware, moisture can be an issue.
The answer would be to waterproof coating your basement, but you might be wondering how much tanking will set you back. So how much do waterproofing costs? Fortunately, basement tanking, otherwise known as waterproofing your basement or cellar, isn't as pricey as it may seem.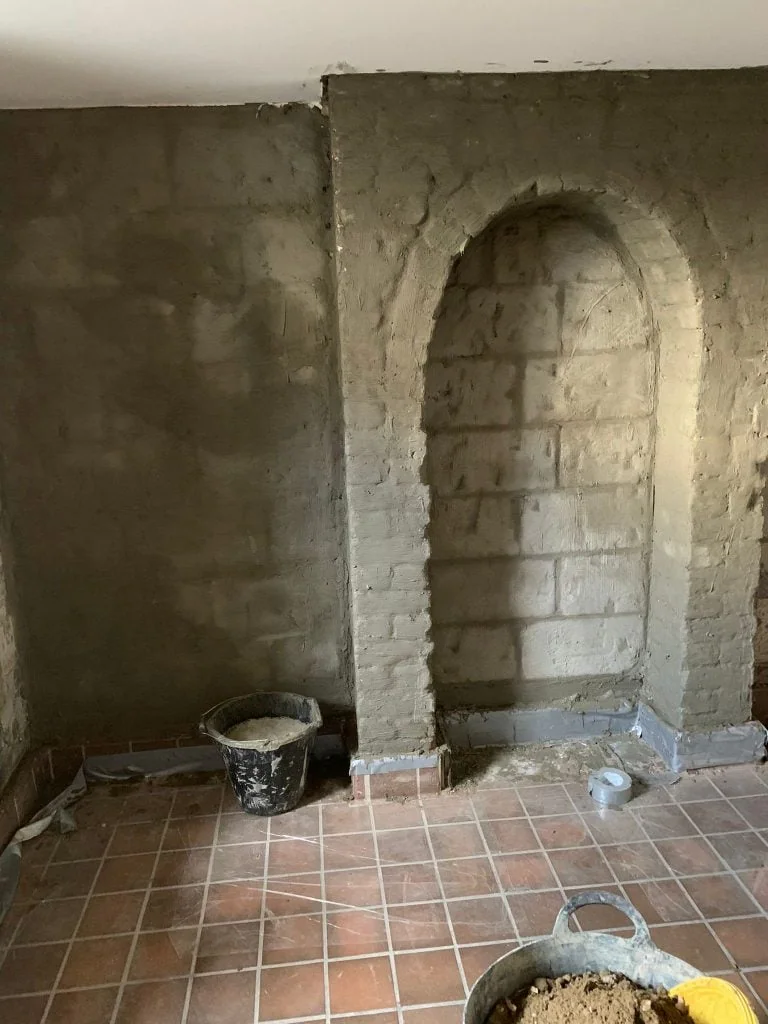 The Cost Of Tanking A Basement in UK in 2023
Tanking a basement can become rather costly. Be sure to shop around and get multiple quotes for the job and go with the quote that feels right for your budget. Remember that if it is too good to be true, it probably won't be a very good finish.
The cost of tanking a basement will be a reflection of the level of work carried out, and you will want to make sure the work is done right to prevent any further problems or issues that might occur in the future.
Be prepared to get a quote based on the size of your basement or cellar in square metres.
Some companies might choose to just provide you with a quotation based on the size of the basement or cellar, whether it is small, medium or large surface water, whilst others will prefer an exact measurement so that they can more accurately price materials, preparation work and appropriate labour costs.
Below is a simple basement tanking pricing guide to help you get an idea of just how much the cost of tanking a basement might be.
| | | | | |
| --- | --- | --- | --- | --- |
| Item | Measurement Unit | Lowest Price Expected | Highest Price Expected | Average Price Expected |
| Internal Tanking | Per M2 | £40 | £80 | £60 |
| External Tanking | Per M2 | £35 | £45 | £40 |
| Wall Underpinning | Per M2 | £500 | £1,000 | £750 |
| Injection Damp Proofing | Per house type | POA | POA | £2,000 |
| Tanking Materials | Per M2 | – | – | £25 |
| Injection Damp Proofing Materials | Per M2 | – | – | £15 |
You should also be aware of labour charges which could be anywhere from around £100 per day all the way up to £200 per day when factoring in your total price for the cellar tanking costs.
The labour cost will, of course, depend on the professional damp proofer company you work for and will factor in any travel cost or extra work required to prepare the site for tanking. Ask the labour to resist water pressure so that your tanking job isn't just a quick patch-up.
Get a no obligation FREE quote now. Our team is here to help. Take the first step towards a guaranteed solution by filling out our form below. 
Cellar Tanking Cost – Quoted On Square Metre Measurement
Whenever you contract an expert to tank your basement, the average cost of tanking inside walls is roughly around £60 per square metre. On the flip side, you might only have to shell out around £40 per square metre for waterproofing exterior walls.
The plasterboard and any deteriorated wood underneath may need to be removed and replaced if the damp damage is severe. Additionally, this raises the price of basement tanking. The vapour barrier and bitumen-based membrane can help to reduce damp in the cellar, which will help to keep your tanking costs down.
>> Related Reading: How to Tank a Cellar?
If your property needs to be underpinned in order to stop the source of damp, this could increase the cost of the process due to the necessity to remove the surrounding soil to make the necessary repairs, which can cost upwards of £750 per square metre.
The cavity drain system that is used to tank a basement or cellar can cost anywhere from £25-£50 per square meter, depending on the manufacturer.
Be sure to get a number of quotes, as some companies may not quote you for things such as underpinning your property and may not be totally honest with you if this is required for your property. Be sure to choose a quote that suits your budget and meets your needs and requirements for your basement.
The Types Of Cellar Tanking Cost You Can Expect
There are three main types of tanking costs to factor into how much tanking costs for your basement. They are:
Injection Damp Proofing – Drilling holes in the walls and injecting them with a silicone-based external waterproofing solution is the technique of injection damp proofing. The solution uses capillary action to quickly penetrate the brick. Damp-proof injections typically cost less because they don't have to be applied equally across the wall.
Therefore, for a house which is semi-detached, you could expect a cost of around £2000 for injectable damp proofing the basement or cellar floor. In order to drill holes into the walls, the contractor must first remove the plasterboard and wood which can increase the cost.
External Tanking – You can expect to pay around £35-£45 as a starting price per square metre for external tanking.
Internal Tanking – Tanking the internal walls of your cellar or basement will cost you slightly more than tanking the external walls. This is generally because there is a higher standard of finish so that your interior walls of that additional living space look nice. Therefore, you can expect to pay around £40-£80 per square metre.
Cost to Tank a Cellar in UK –
Frequently Asked Questions
---
What Exactly Is Rising Damp?

Rising damp is essentially excess moisture that has risen up from the ground and has made its way into the walls of your property. There are methods you can use to get rid of damp and reduce the chances of it coming back.

How Long Will Tanking Take To Fully Dry?

Once the cementitious tanking of our basement or cellar has been completed, we recommend waiting at least 24 hours, which should give everything plenty of time to dry the concrete surface; however, a safe bet is to wait 48 hours just to be sure.

Why Does Tanking Cost So Much?

The cost is estimated based on the size of your basement or cellar, so a bigger area will cost more, whilst a smaller area will cost less to the tank. This is because the materials to cover a particular sized area need to be factored into the cost of the service.

How do I know if I need tanking?

Tanking a basement is a long-term waterproofing solution for your home, but it can be costly. By contacting us for a free independent damp survey you can gain a report of insights. Our damp survey will cover what is causing the damp and the best course of action for treatment.
---
How Much Does it Cost to Tank a Cellar UK in 2023

?

Get In Touch

Today!

If you're trying to find the accurate cost of tanking a basement on your property, why not give our expert team a call? We'll be able to provide you with an accurate quote for tanking your basement over the phone or for larger jobs, and we can even pay a visit to the property and discuss options.

You can be sure that all work will be carried out to an extremely high standard and everything will be finished to perfection by experienced trade professionals. Get in touch today to find out more!