Damp Proofing Greenford: Permanently Remove Damp
Greenford is a great place to live, but damp issues are extremely common, affecting thousands of local homes each year. However, Advanced damp will help you  overcome all of your damp issues. Expert help, advice, and a complete damp proofing service. We are ready to provide help in issues such as rising damp, penetrating damp, cellar tanking and condensation problems. We will help you treat and prevent damp problems in your home!
Call us today for more information on 07562719091
Advanced Damp offer Specialist Damp Proofing treatment and comprehensive damp protection for your home!
Greenford Damp Proofing Treatment
If you are facing a damp issue and looking for someone to get you out of trouble, we are the answer to all of your prayers. Damp problem can become challenging with time, and it normally appears like watermarks, blisters, dry rots or moulds. All of these signs can ruin the beauty of your home both from the outside and inside. We understand your concerns, and our team is always ready to treat your damp problem.
Extensive Experience of our Company
Our company has vast experience in the field of damp proofing and other such departments. We are offering high-quality service to the people of Greenford and helping them to get rid of damp issues. Apart from this, our teams are providing property preservation expertise to save the property. Our teams have specialisation in diagnosing the challenges and provide a precise solution to all the damp issues.
You can get in touch with us anytime during business hours, and we will dispatch the team for both inspection and emergency calls. The team will inspect the whole property and can give you're the whole story about the damp issue along with the damp solution.


Reasons for Dampness in your home
Dampness is the result of the water that starts penetrating through different cracks into the space of the walls and then degrades its condition. Usually, cracks in roofs or poorly managed gutters are the main sources of this dampness, and sometimes condensation always plays a role in this. If it is left untreated right at the start, it expands, and the value of the home starts to get lower every day.
Greenford damp proofing experts at Your Service
Our experts come with certifications and courses, which mean they have the right education to solve your damp issue. Whenever visits home to property, our staff perform complete research of that area and then present a feasible solution to the owner of that property. You do not have to worry about what could be the right solution; our experts only provide what could be best and most feasible for you. However, the time of damp proofing can increase or decrease depending on the number of damp patches present in the property.
What is Penetrating damp?
If you see that water is infiltrated in your building walls through the outside or the defective point in your roof, it is called penetrating damp. Moreover, this kind of problem can even arise because of the leaked basement pipes. In any way, this water will move up to the core of the walls and start affecting if there is any crack or holes in it. This could also be the results of degradation of the external wall of the property, which then allows water to penetrate the other regions of the house.
You can call us and can seek our help through which our team will visit you. They will inspect the whole property and provide you with the whole plan to avoid and eliminate penetrating damp.
Contact us now for damp proofing Greenford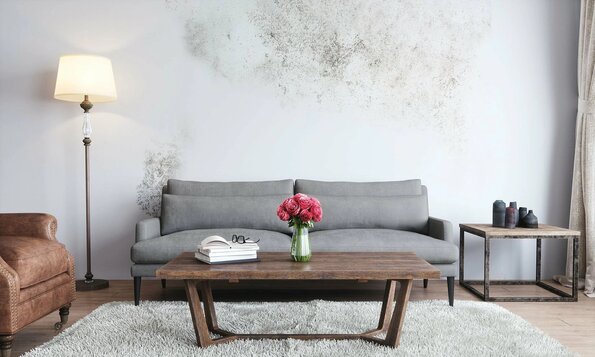 The moist air because of the humidity is the cause of condensation in the rooms and houses, one of the causes of damp. Moreover, this condensation can be treated with proper air ventilation through pipes, air vents and other such facilities. Improper ventilation causes this issue, and the opposite of it can help in reducing it.
It would be best if you got the condensation treat started as soon as possible when you first see this problem arising. Our team can help you in this regard, and they can provide your proper guidance along with a plan to implement.
For condensation treatment and damp proofing Greenford, Contact our team of damp specialists!
Our damp surveys in Greenford are carried out by a fully qualified PCA damp proofing specialist. We have been providing local damp surveys to the Greenford area for the past 30 years. Our surveys go through the the complete process of diagnosing damp problems in your property. We use advanced testing equipment to measure for high readings within the property. Our surveys include testing of condensation, rising damp, penetrating damp, damp walls, damp proof course, dry rot, wood rot, brickwork, affected plaster, rendering, paintwork, and more.
Get in touch with Advanced Damp now to get your property surveyed.
advanceddamptring@gmail.com