Woodworm Treatment in Slough
Welcome to Advanced Damp, the leading provider of woodworm treatment services in Slough. We have established ourselves as the go-to experts when it comes to safeguarding homes and businesses from wood-boring beetles, also known as woodworms.
Our team of qualified and experienced specialists are dedicated to offering a fast, reliable, and most importantly, effective service, ensuring that your property remains safe, sound, and free from woodworm infestation.
FULLY QUALIFIED WOODWORM SPECIALISTS
At Advanced Damp, our qualified woodworm specialists have the expertise and experience to effectively treat the worst of woodworm problems. Trust us to effectively treat your woodworm today.
With 30 years of experience, Advanced Damp offers unmatched expertise in Woodworm. Trust our proven track record for exceptional results and let us provide you with reliable solutions to protect your property from infestation.
With consistent 5-star feedback, Advanced Damp delivers exceptional service and reliable solutions that leave customers satisfied. Choose us with confidence for an exceptional experience.
Call us today for a FREE QUOTE on 0300 373 7251
Comprehensive Woodworm Solutions
At Advanced Damp, we employ a meticulous, holistic approach to woodworm treatment. This includes: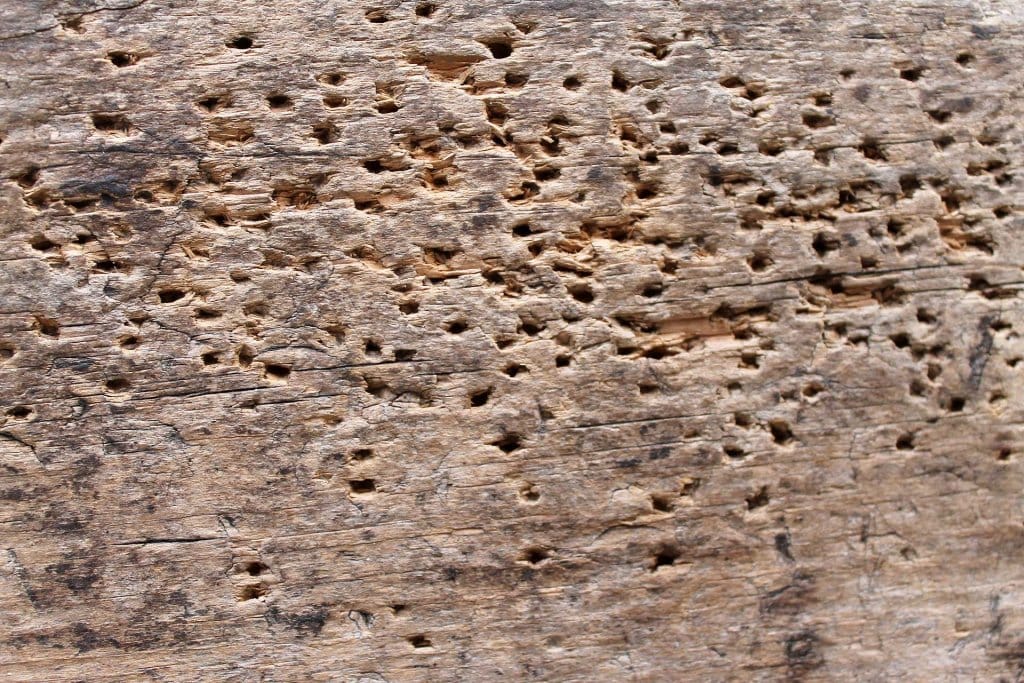 Detection & Inspection: Our specialists thoroughly inspect your property to locate the extent of the woodworm infestation. We then provide a comprehensive report, detailing our findings and suggested treatment plan.

Effective Treatment: We use industry-leading techniques and advanced chemical spray treatments to eliminate all stages of the woodworm life cycle.

Preventive Measures: Our team doesn't just stop at treating the current infestation; we provide preventive solutions to keep woodworms at bay, safeguarding your property from potential future infestations.

Guaranteed Satisfaction: All our services come with a guarantee, providing you with the peace of mind that your property is in safe hands.
Call us today for a FREE QUOTE on 0300 373 7251
Benefits of Woodworm Treatment
Investing in professional woodworm treatment offers a multitude of benefits:
Structural Integrity:

Woodworm infestations can cause serious structural damage to your property over time, leading to costly repairs. Our treatment services help maintain the structural integrity of your property by eliminating woodworms, ensuring the longevity of your home or business premises.

Property Value:

By treating and preventing woodworm infestations, you are effectively preserving and potentially increasing the value of your property. A home free of pests like woodworms is more attractive to potential buyers and tenants.

Health and Safety:

While woodworms aren't directly harmful to humans, the damage they cause can lead to dangerous structural issues such as collapsing ceilings or failing floorboards. Protecting your property against woodworms contributes to a safer living or working environment.

Prevention is Cost-Effective: The cost of treating a woodworm infestation is significantly less than dealing with the structural damage caused by an untreated infestation. By opting for our preventive measures, you save yourself from potentially hefty repair costs in the future.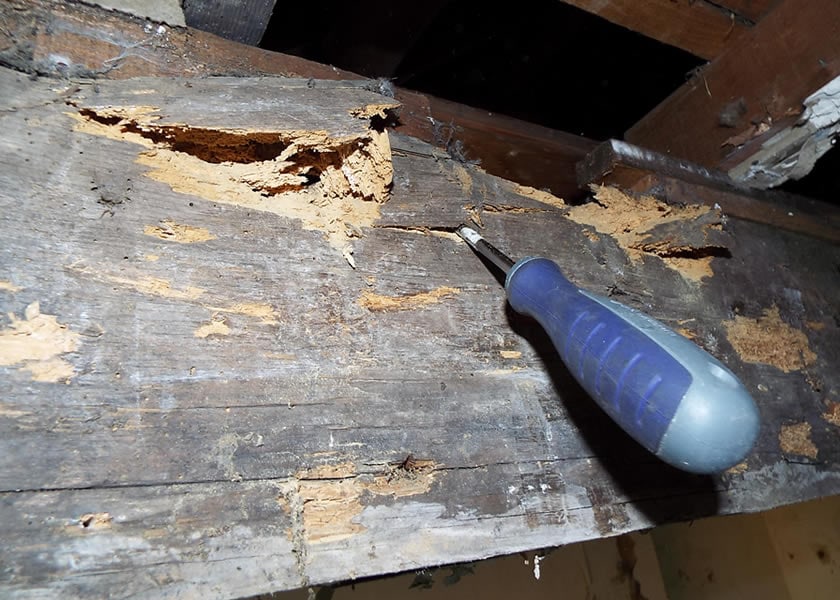 Call us today for a FREE QUOTE on 0300 373 7251
Some of our commercial clients
Advanced Damp Ltd work with hundreds of well established businesses all over the UK every year. We have close relationships with some of the leading estate agents, providing specialist property care services. 
Call us today for a FREE QUOTE on 0300 373 7251
Why Choose Advanced Damp for Your Woodworm Treatment?
Extensive Experience: With years of experience, we've seen and dealt with all forms of woodworm infestations. There's no situation we can't handle.

Qualified Professionals: Our team is composed of highly trained and certified technicians who adhere to the highest industry standards.

Customer-Centric Service: We prioritize your satisfaction, providing personalized services tailored to your specific needs and requirements.

Competitive Pricing: We offer our exceptional services at competitive rates, ensuring you get the best value for your money.

 
Don't let woodworm damage the structural integrity of your property. Act now, safeguard your property, and save on potentially costly repairs in the future. Contact Advanced Damp today for a free, no-obligation quote on our expert woodworm treatment services in Slough.

To speak to a member of our team, call us at 0300 373 7251 or fill out our online form, and we'll get back to you as soon as possible.

Advanced Damp – Your Trusted Partner in Woodworm Treatment, dry rot, wet rot and Prevention. Protecting homes in Slough, one property at a time.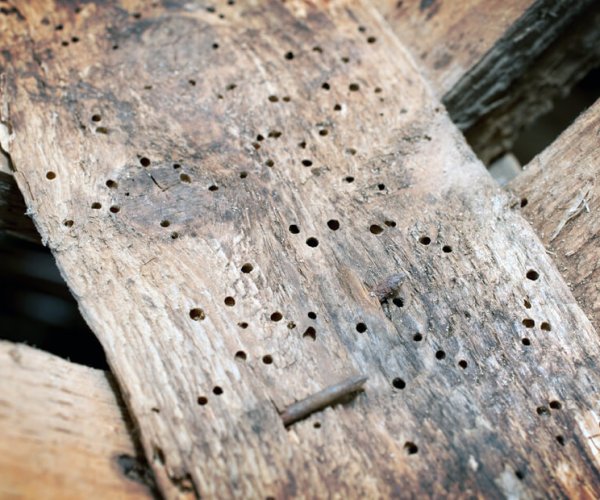 Call us today for a FREE QUOTE on 0300 373 7251
"Highly professional damp treatment…"
"Advanced Damp were highly professional in the woodworm treatment service they provided us. We found them very clear explanation of the treatment, steps for follow-up, and advice on another possible area of insulation in the house all very helpful. They were on time, and committed to tidying up as part of the service.
We really appreciated their immediate response to the request we placed on the website, and the fact that they could fit us in so quickly. We wouldn't hesitate to recommend these services."
"Practical, helpful approach…"
"Super-prompt, efficient, courteous and tidy service from Advanced Damp. I had lots of concerns about getting woodworm treatment done to fit in with some improvement work we had planned and some unplanned insurance work, and their practical, helpful approach and detailed advice has taken a huge weight off my mind.
They really tailored what they did to what we needed, and will be doing some more work for us to fit in with the schedule we have to work to. I'd have no hesitation in recommending them."
"Sorted quickly and efficiently…"
"My woodworm treatment was fitted quickly and efficiently by Advanced Damp.
The team were excellent at their job and explained to me what they were doing and why, every step of the way. I felt confident that they were experienced at the job. I will definitely use them again."