Damp is one of the most frequent problems that everyone has encountered at one time or another in their home. It may not seem like a big problem at first. However, Learning how to deal with damp in homes is extremely important for a homeowner. Damp problems can wreak havoc in their various forms if you don't take any proactive measures to stop them from deteriorating.
Apart from jeopardising the structural integrity of your house, damp problems can cause serious health issues as well. Most of us are aware that many types of damp can affect residential properties, including Condensation, Penetrating Damp, and Rising Damp. The initial step for damp treatment is to identify the type of damp that has affected your home.
Damp-proofing is a process to avoid the build-up caused by the water seeping into the walls from the ground floor surface. You can find such conditions of damp and condensation inside the walls, floors, and ceilings.
It is a process of asphalt-based coating that is either hand-applied or sprayed to the outside of the wall and floors to keep the moisture from penetrating the property, leading to serious damage.
If executed correctly, damp-proofing is worth the cost and can save you time and money by preventing damp from getting into your residential property's interiors. In addition, it can provide long-lasting and adequate protection for basements and crawl spaces.
Get a no obligation FREE quote now. Our team is here to help. Take the first step towards a guaranteed solution by filling out our form below. 
Causes of Damp in homes:
Damp in residential properties are common. Following are some major reasons why damp proofing for residential properties is essential:
Rising Damp from the Ground
If the surface or land on which the property is constructed includes too much soil and allows groundwater to pass, it will result in rising damp. Usually, the material used in the foundations becomes porous, and the excess moisture from the ground rises through the walls with a musty smell due to capillary action. It means water is sucked up from the ground by the tiny tubes in the bricks.
Due to Rain
If your home walls are prone to rain or not well protected, this can result in damp in your property. At the same time, the leaking roof also allows water to penetrate the structure, causing penetrating damp.
Condensation
When warm air containing moisture gets settled on cool surfaces such as window frames, ceilings, or walls, it forms water droplets, and this process is called condensation. It is the primary cause of damp in the bathrooms and kitchens. In addition, if moist air has no outlet to pass, then water will be absorbed by the wall causing damp and ultimately leading to mould.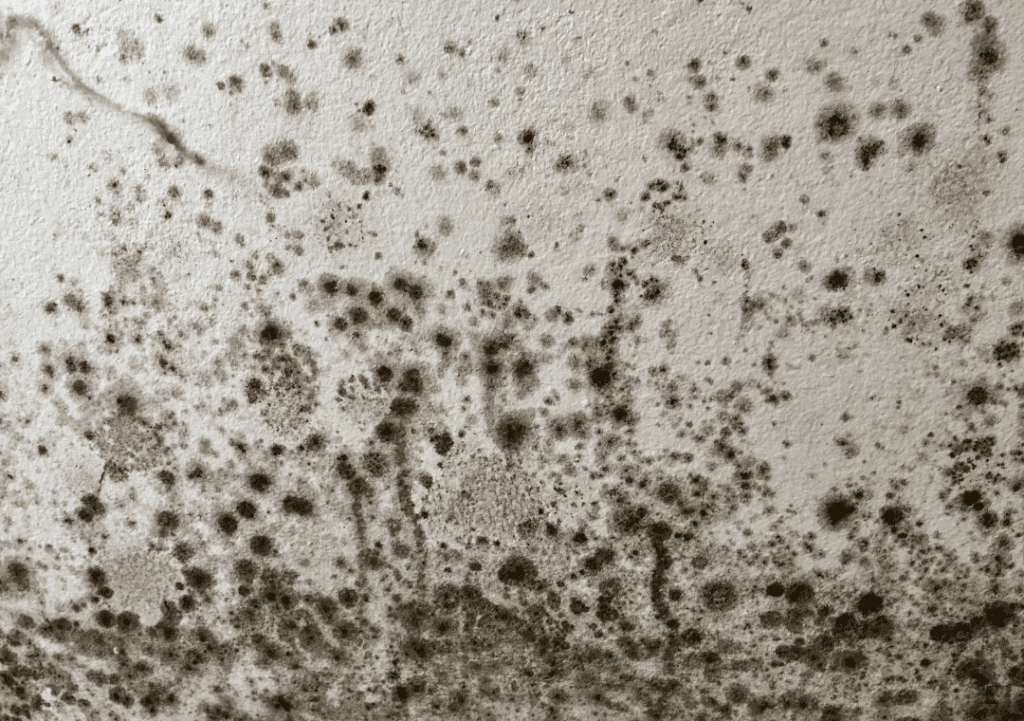 Other causes of damp in homes:
Some other causes of damp are:
If your property is located on soil that you cannot drain off easily, the damp will penetrate the property mainly through damp patches on walls and mould spores.
The location of your home also plays a vital role. The walls that get less sunlight and rain are prone to damp.
The newly built walls remain damp for a short period.
A flat slope on a roof can lead to water penetration and causes damp on the roof.
The damp problem also occurs due to poor artistry in the structure of the building.
Effects of damp
The raw material such as bricks, concrete, and other products used in constructing the residential property also contains moisture, which normally is safe up to a certain level and optimum condition. However, if the moisture level rises above a certain level from where it is visible on your property, it can cause a real problem, for example, mould growth.
Damp can severely affect the building structure if left untreated. Some of the major effects of damp in residential properties are as follows:
A damp property can be a breeding ground for microbes and bugs.
Damp patch can cause rust and corrosion to the metals used in the construction of the building.
Dry rot in damp can cause the decay of timber rapidly.
It can damage your floor covering.
The plaster on the wall becomes soft and crumbles due to damp.
Damp also affects paintwork, wallpaper, and other wall decoration accessories.
When moisture penetrates the flooring, it can get loose.
Unattractive patches on the ceiling and wall surface.
Rise in breeding mosquitoes.
Growth of termites.
Paints and distempers may damage.
Electric fitting may get damaged.
The prolonged presence of moisture in the damp wall causes efflorescence to disintegrate bricks, stones, and tiles.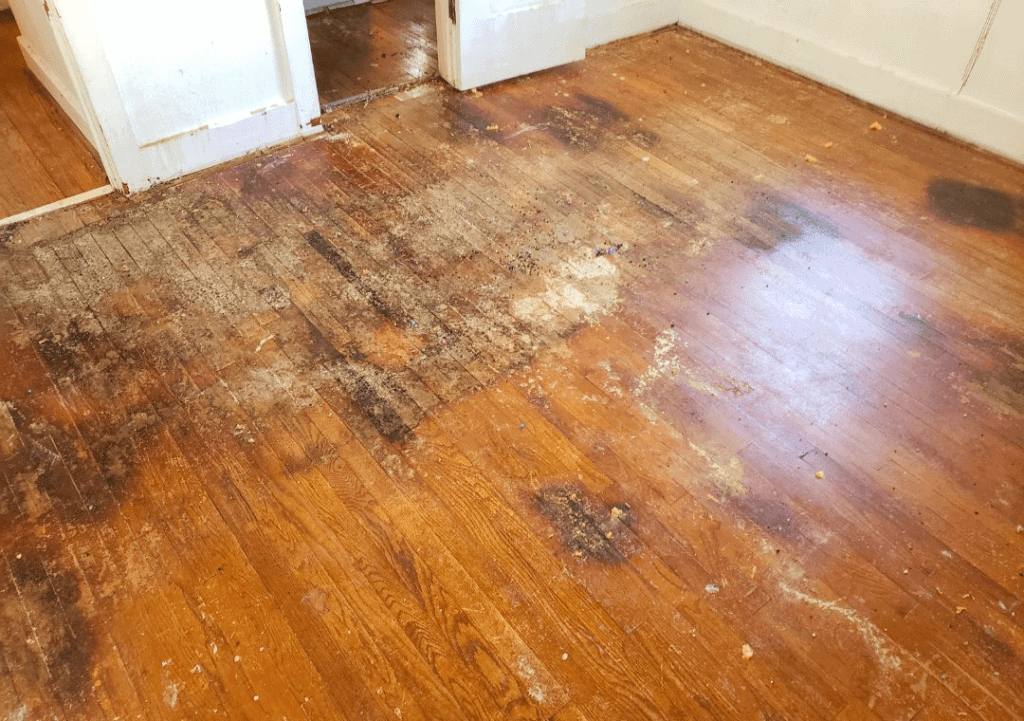 Damp-proofing is a long-lasting preventive step for moisture damage. If it enters building foundations and the walls, damp proofing can help to prevent water and moisture from passing via the spaces.
Furthermore, a purpose-built and safe damp proofing course to get rid of damp can help avoid the rotting of wood and structural degradation by preventing water from touching timber, resulting in dry and wet rots. 
Get a no obligation FREE quote now. Our team is here to help. Take the first step towards a guaranteed solution by filling out our form below. 
To understand the best way how to deal with damp problems, you will need to know the most reliable damp-proofing treatments available:
Membrane Damp Proofing
This process includes a membrane usually made of polyethene material. The membrane is applied between the actual source of damp and the structure next to it. Apart from Polythene, some other membrane materials are bituminous felts, silicon, epoxy, mastic asphalt, polymers, or plastic. The choice of material mainly depends on the damp's severity and the source.
Damp Proof Course (DPC)
The most common treatment for damp in a residential property is a damp proof injection. The method is effective, but there are some guidelines that one should observe while laying the new damp-proof course:
Ensure that DPC should cover the full thickness of the wall.
The mortar on which you want to apply DPC should be level, as an uneven base can damage the DPC.
New DPC should be applied in correct relation to the existing or old DPC to ensure an effective barrier that prevents water from seeping into the structure from the ground, walls, or ceilings.
Integral Damp Proofing
The integral damp proofing process includes adding waterproofing material to the concrete to enhance its waterproofness. These compounds come in powdered and liquid forms. The combinations are used to fill the gaps in concrete and make it resilient to moisture and water. If you've installed the cavity wall insulation recently, then the integral damp-proofing process is recommended.
Surface Damp Treatment
Damp and moisture can also enter when there are gaps in the finishing. So it would be best if you filled these openings and holes to prevent moisture. In this process, water-repellent soaps are used, such as calcium, aluminium, and stearates.
All these are quite effective and offer reliable protection from various elements. Moisture-resistant paint cans, silanes, and siloxanes can also be used to treat damp. These are widely used as they can penetrate deep into the surface and make it resistant to moisture and water.
Guniting
It includes implementing a layer of rich cement mortar on the surface that makes that surface waterproof. The method is implemented by using a machine called a cement gun. The cement gun forces the mixture to the surface using compressed air.
Usually, 1:3 cement mortars are applied to the affected surface to prevent moisture and damp. To ensure stronger adhesion and tight compaction of the thick cement mortar, Guniting is performed under pressure with the help of a gun to make the surface water-resistant.
Guniting is one of the most effective methods of fixing damaged concrete work caused due to inferior construction work or other reasons.
Cavity Wall Construction
How to deal with damp in homes?
Damp proofing for residential properties is necessary, and we advise you to use the services of experts and certified damp professionals to conduct the process. If treated timely and adequately, you can solve the issues of damp and condensation without spending too much money, or else it can be a hefty repair. For a free damp survey, contact our team of damp-proof treatment experts now.
If you have any questions about how to deal with damp in homes across the UK? whether it is removing mould or reducing condensation from your residential property. We can help you. Contact our damp proofing experts and they will be happy to help you find a solution.