Damp proofing Milton Keynes - Treatment Experts
Are you Looking for Damp proofing Milton Keynes? We are a local Damp proofing Company with 30 years of experience serving Milton Keynes and surrounding areas. Our team of damp proof specialists cover all areas of damp problems including condensation, penetrating damp, rising damp, dry rot, wood rot, waterproofing, and more. We have been in business for the past 20 years and our Milton Keynes damp proofing specialists have had decades of experience resolving domestic damp problems. Call us now on 07562719091 for a property survey and get your damp issue diagnosed ASAP.
Call us today for more information on 07562719091
Advanced Damp offer Specialist Damp Proofing treatment and comprehensive damp protection for your home!
Local Damp Proofing Milton Keynes
If you are experiencing damp issues and located in or near Milton Keynes, please get in touch so we can quickly diagnose and treat your problem without further damage being caused to your property. Our team of damp proofers and surveyors can perform analysis in the structure by investigating the property dampness, highlighting the salient issues, and determining the appropriate methods of remedying them. Our specialists can assess the magnitude of the damp problem providing useful information on the nature of expertise and intervention that would be sufficient in finding a long-lasting solution to the challenge.
As a damp company, we have encountered the different types of household-related problems from penetrating damp, rising damp, and condensation from which we have a comprehensive treatment approach to account for each. Of course, every client wants attainment of damp proofing goals, which dictates our operations that base on meritocracy as we ensure that in all work we involve, the objective of the client is given prominence and the activity completed to solve the client's problem.
Get in touch for damp proofing Milton Keynes. Call 07562719091 for more information on our different damp proofing services.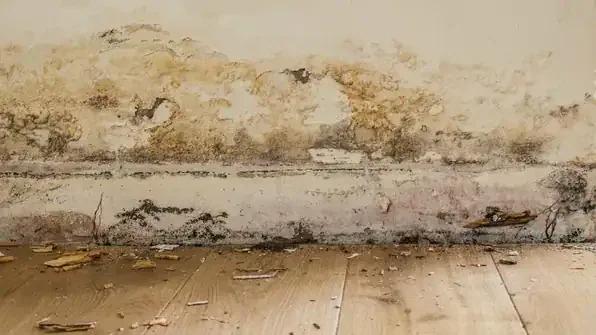 Professional Damp Company
Rising Damp Treatment Milton Keynes
Rising damp in Milton Keynes remains a bane to buildings affecting the property's integrity and value but thanks to our long existence in the Company, we have gained the most reliable approach in controlling this problem. Rising damp occurs when groundwater finds its way up through the tiny pores in the brickwork or masonry structure.  
Damp Proof course
The ideal control mechanism remains to create a new damp proofing course, thus preventing moisture from rising; this involves cutting walls and installing a new damp proofing injection or damp course installation.
Contact our team of damp proofers today to get your damp treated correctly! We offer high quality products for homeowners to effectively treat rising damp problems in Milton Keynes and surrounding areas.
Call 07562719091 for Damp proofing Milton Keynes.
Penetrating Damp Property Services
Penetrating damp occurs when there is the infiltration of water to a building through defective pointing, Pouros brickwork, cracks, and underground areas of the structure. It becomes prevalent when there are defects in workmanship, thus giving room for water to infiltrate. Advanced Damp proofing performs an analysis of the building structures to identify potential penetrating damp areas in the property such as exterior walls for cases of decay, cracks, or crumbling. 
We believe that controlling this problem requires vigilance after workmanship to ascertain that the seals, waste pipes, and domestic appliances are in place. Our damp proofing experts in Milton Keynes perform a comprehensive analysis of the structure of your home, highlighting the regions that require intervention and treatments.
Contact us now for more details on booking surveyors for property inspection. Get your penetrating damp in Milton Keynes and the South East of England treated today.
Get in touch for damp proofing Milton Keynes!




Mould Removal Service Treatments
Condensation Control
Milton Keynes
Condensation occurs when there are poor heating and ventilation in a structure, often resulting from cooking systems that raise the humidity level in a building. In particular, the running water in windows leads to stained curtains and decaying window frames. Our Damp experts provide appropriate information on the best ways that building owners can prevent condensation. These include getting rid of moisture in a bathroom, the minimum time for ventilating the room, insulation, and dealing with steam from cooking. We have damp proofing specialists that assess the different condensation aspects of a building, providing the appropriate information on the best way to control the situation.
Avoid condensation in your home with our management, mould removal and control services. Our treatments include mould removal, air bricks, filtering systems, Dehumidifiers, and high strength treatment fluids. Call us on 07562719091 for condensation treatment and damp proofing Milton Keynes.
Damp Proofing & Treatment Service
Damp Survey Milton Keynes
If you own a house or building and it's showing moisture in its walls or other section, then treat it as a priority. That's because damp problems are serious, and they cause damage to your home's strength, appearance, and value. It's always better to be aware of this issue in advance before it gets worst. 
Contact a professional for a damp survey as soon as possible. At Advanced Damp, we provide a range of reliable and high-quality damp surveys to properties and buildings of all kinds. We have damp experts with immense experience, knowledge, and awareness of the different forms of dampness. With their experience, we can provide a comprehensive damp survey report. 
So don't wait any longer and book a damp survey for your house now! Our surveys cover all aspects of damp including damp proofing, rising damp, penetrating damp, dry rot, wood rot, waterproofing, condensation, mould, timber treatments, woodworm treatment, cellar tanking, basement conversions, and more within properties.

Call us today for more information on 07562719091
Advanced Damp offer Specialist Damp Proofing Milton Keynes and comprehensive damp treatment for your home!
Advanced damp were a very knowledgable damp company. Not only did they fix our damp problems but they they gave us great advice on keeping away future damp issues.
Sam and his team were brilliant, they did an extremely good job in terrible weather and the results are great. Would recommend to all. Cheers guys.
The team arrived on time, looked at the problem and informed me on what was needed to fix it. They resolved my damp and left me with instructions for further actions. very happy with the job!
Need an expert to help with your damp
walls?
No obligation! Just a no-nonsense price
advanceddamptring@gmail.com