Dealing with damp floors is never a simple process, especially if it's persistent. To resolve your damp problems, you have to find the source of the damage. It is often necessary to incorporate various damp proofing techniques to avoid damp issues in future. 
The moisture can travel through concrete floors, causing damage. In this case, your home requires damp floor treatment and various techniques for damp proofing floors. At Advanced Damp, we have experience of more than 30 years. Our team of damp experts covers the South East of England and surrounding areas. 
If your property is suffering from damp floors, call our experts on 0300 373 7251 to schedule a damp survey.
Call us today for more information on 0300 373 7251
Advanced Damp offer damp proof flooring treatment & protection!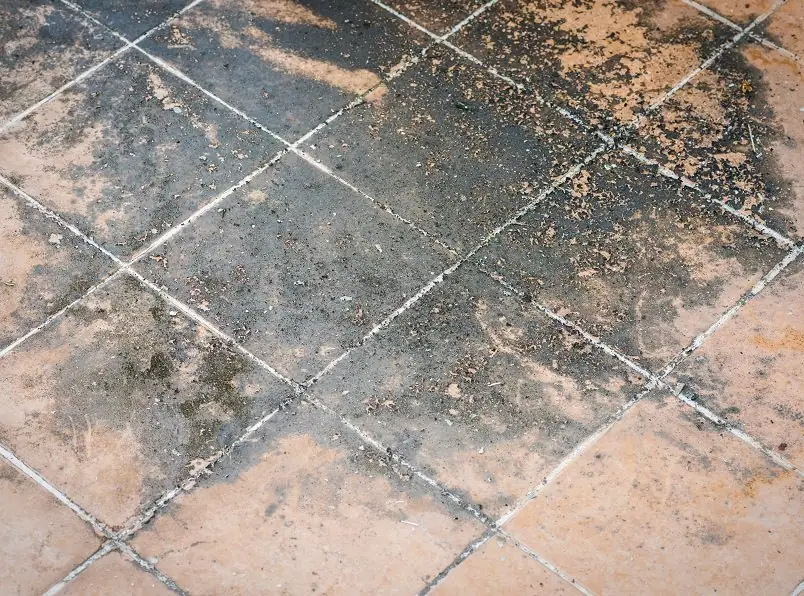 damp proof flooring specialists
Due to the porous nature of concrete, moisture can rise the walls, causing damage to the property's structural integrity. Damp from the ground can also penetrate your concrete floors. It is common when a damp proof membrane had failed or was absent before the floor was laid. It becomes a problem when the water is transferred to the finishing layer, and the moisture levels are too high. So it is when you experience damp in the concrete floor under carpet and floor coverings, including wooden floor warping. 
Moreover, changes in the floor's environment can majorly impact moisture levels within the concrete slab. For instance, if you remove a shrub or a tree from your garden, it would no longer use the groundwater. It means the moisture levels will rise, and it will put pressure on the damp proofing floor system of your home, especially the concrete slabs. 
It is suggested to contact our damp floor contractors for a survey and professional suggestions if you are about to change any surroundings or observe damp in your floors. Damp experts at Advanced Damp will help you find the source of dampness and offer various damp floor treatment options that are best suited to your situation. Then, with your consent, they will start working as early as possible to make your house damp-free.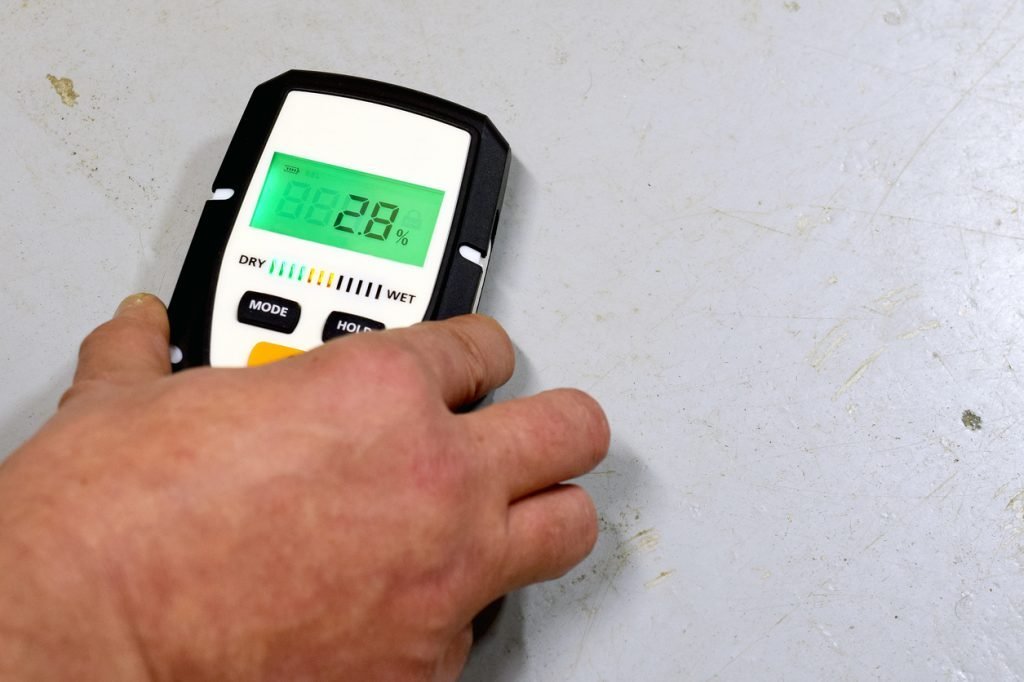 recognise signs of concrete moisture issues
Most of the buildings are constructed with a concrete floors laid over soil that is prepared before is known as slab-on-grade. Sadly, a concrete floor surface can give a misapprehension of being enough dry. However, it contains enough moisture above the permissible limits. Even when the concrete surface has cured, it is never moisture- free completely. Concrete has a porous nature. When the moisture around the concrete surface evaporates while drying, the moisture from within or below the concrete tends to migrate up osmotically through the capillaries to run away through the least resistance path. 
If you find any of the following issues, there is a big chance that you are experiencing damp floor issues:
Flooring Cracks: If the concrete floor has excessive moisture, it will find a way up to the surface to escape. The force causes the flooring to crack. Mild damp problems cause hairline chips and faults, and the serious ones conspicuous huge cracks. 
Floor Bubbles: The excess of moisture on the concrete floor finds the top layer of the flooring. If the hydrostatic force is not sufficient to form a crack, the water permeates into the flooring. It forms the pockets or bubbles of moisture, ruining the perfectly level and smooth surface. 
Damp Spots: The excessive moisture on the floor surface can be released through minute water droplets on the floor. These are known as damp spots. 
Discolouration: Excess moisture causes the material to be slightly darker. Constant dark splotches on floors indicate certain parts are wet. 
Staining: When moisture isn't just clear, pure water, it contains lot of contaminants. It results in a brown oily stain on the floor surface. 
Loose Pieces: Small concrete chips isolate from the rest of the floor, which leads to losing pieces called spalling. It indicates the moisture or water in the concrete is getting frozen, forcing little pieces out of their warm place. 
If you have found any of the above signs on your property, don't waste time and call our experts now!
Causes of damp concrete floor
The most common causes of damp concrete floors are:
High Water-to-Cement Ratio

Moisture Vapour Transmission

Insufficient Curing

Leaking pipes

Poor ventilation
If left untreated, the moisture vapour trapped in the slab under the flooring can liquefy at the slightest temperature change, leading to several problems, including total flooring failure and breakdown of the concrete moisture barrier system and adhesive deterioration. 
Floors can suffer easily from water ingress. Damp in concrete floors are much more difficult to treat than damp walls. At Advanced Damp, our experts can damp proof your floors at affordable prices in South East England. Our damp specialists will survey your building and offer recommendations to you for damp floor treatment. First, you need to fix the problem, identify the moisture problem's source, and then take the necessary steps to dry out the floors. 
Damp Concrete Floors Membrane
Our experts apply a thin yet strong structural membrane for waterproofing on the concrete surface. The membranes are applied as part of damp concrete floors that are above ground and basement waterproofing. The process includes removing the current skirting boards and floor coverings, laying cavity membrane, and then applying wood or carpet on top. 
Epoxy Resin for Damp Concrete Floors
Our damp specialists can also consider the coating with epoxy resin. It is applied around the floor's surface to stop it and prevent damp migrating to the floors. It is a simple process that requires the floor to be prepared and cleaned and removes any of the existing floorings. 
Damp Proof Floor Coating
In this, we apply a damp proof coating onto the concrete floor with a brush or roller. When a technician carries out the process, the surface must be dry and clean before applying the damp proof floor coating. 
Damp Proof Flooring - FAQs
Why is damp floor proofing important?
Damp floors can lead to mould and mildew growth, structural damage, deterioration of floor coverings, and potential health hazards. Damp floor proofing helps prevent these issues and maintains a safe and habitable environment.
What is damp proof flooring?
Damp proof flooring is a specially engineered flooring solution that prevents moisture from seeping through your floors, making your living space healthier and more comfortable.
Why should I consider damp proof flooring for my London home?
Given London's humid weather, damp proof flooring is a wise investment. It helps to prevent mould growth, flooring damage, and maintains a healthy indoor environment.
What types of damp proof flooring are available?
There are various types, including vinyl, tile, certain treated woods, and specially designed damp-proof laminates. Each has its own benefits and suitability for different rooms.
How does damp proof flooring work?
It uses a barrier system, typically a damp proof membrane, to stop moisture from penetrating the floor's surface.
Is damp proof flooring expensive?
The cost can vary based on the type of flooring and size of your space. However, considering the long-term benefits, it is a cost-effective solution for many homes.
Does damp proof flooring require special maintenance?
Generally, damp-proof flooring needs low maintenance. However, following manufacturer-specific care instructions can prolong its lifespan.
Can I install damp proof flooring myself?
It's recommended to hire professionals to ensure correct installation and effective damp proofing.
How long does it take to install damp proof flooring?
The duration can vary depending on the size of the area and the type of flooring, but typically, professionals can complete the job within a few days.
Can damp proof flooring improve the value of my home?
Absolutely! Damp proof flooring not only makes your home more appealing but can also increase its market value by mitigating damp issues.