Damp Proofing Bicester - Permanently Remove damp
Are you worried about the rising damp on your walls? You need to get control of it to avoid your building from getting damaged. We are local damp proofing specialists in Bicester.
Maybe you had a damp course that did not prove to be effective in securing your wall from dampness. We are a Bicester damp proofing company, Our team has local specialists with 30 years of experience in the damp industry. We have been providing damp proofing services & timber treatments in Bicester since 2004. We hold a 100% review rating amongst all our customers in Bicester. If you are looking for a damp proofing specialist for your property in any area of Bicester, UK then contact us and our technicians will come to visit your property for a survey ASAP.
Call us today for more information on 07562719091
Advanced Damp offer Specialist Damp Proofing in Bicester and comprehensive damp protection for your home!
Damp Proofing Services we offer in Bicester
We are a damp proofing company in Bicester and all our specialists have a lot of experience not only for controlling rising damp but condensation as well. All our services in the UK are among the best home treatments. One member of our team comes to your property as a surveyor or a damp proofing specialist to get to know about the condition of damp. Our damp proofing specialists, surveyors, and experts have all the knowledge of damp problems. We provide a number of damp proofing services in different areas of Bicester.
Damp proofing
Rising damp can be developed at your home. Effective damp proofing service is required to solve this problem. Our professional surveyors can provide the best service to accomplish this work or job.
Basement Tanking
We provide a range of basement water tanking solutions for commercial buildings and for your home as well. Our trained staff does the best building works as far as a below-ground water tank is concerned.
Dry rot treatment
Dry rot can cause fungal decay on timbers in a poorly ventilated place. Our specialist workers are experienced enough to provide dry rot treatments for damp problems in Bicester.
Woodworm treatment
Woodworm infestation can be found at your home and commercial property. We provide the required service against a woodworm problem.
Condensation control
Condensation control can help in solving common damp problems at your home. We are a family-run business having the best damp proofing members who can handle every condensation job. Just give us a call for any damp proofing job in Bicester or visit our website for getting the required treatment.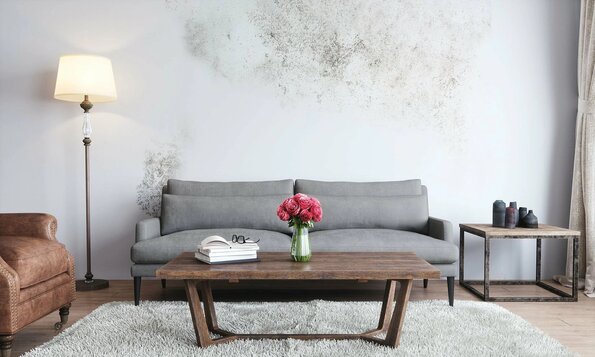 Why choose us for damp proofing in Bicester?
You will find many companies offering damp proofing services in Bicester but not all of them provide damp surveys before starting the work. We on the other hand provide surveys regarding any damp proofing work or job in Bicester. 
Damp-proof guarantee
After doing surveys, we provide details about the damp condition and then start working according to your requirements. Our company offer a free guarantee-backed warranty on all work completed.
Trusted Service
Every survey for your damp issues is free and our trained staff identify the exact problem and provide you with the best solutions. 
Qualified staff
Our staff has been trained to all trading requirements within the damp-proofing industry. Our staff holds all relevant qualifications and 100% competent to carry out your job efficiently and effectively. 
Advanced damp were a very knowledgable damp company. Not only did they fix our damp problems but they they gave us great advice on keeping away future damp issues.
Sam and his team were brilliant, they did an extremely good job in terrible weather and the results are great. Would recommend to all. Cheers guys.
The team arrived on time, looked at the problem and informed me on what was needed to fix it. They resolved my damp and left me with instructions for further actions. very happy with the job!
Need an expert to help with your damp
walls in Bicester?
No obligation! Just a no-nonsense price