Damp Proofing Stockland Green - Survey And Treatment Experts
Local based damp proofing specialists serving Stockland Green and surround areas
100% 5 star reviews
Offering no obligation quotes and comprehensive damp surveys
Treatments and solutions for Damp walls
Stockland Green Damp Proofing Experts
We provide specialist damp proofing services and guarantee-backed repairs for properties experiencing damp and moisture related problems. Our damp proofing solutions include: Rising Damp, Penetrating Damp, waterproofing, Mould growth, Woodworm Treatment, Cellar Tanking, Dry Rot, and internal wall insulation. We cover Stockland Green
and all surrounding areas. 
Why use our damp proofing services?
We are Specialists in diagnosing and addressing all areas of damp and moisture issues
Accurate and effective long-term solutions for your property
We use leading damp proof products and techniques for high-quality, long-lasting results
We offer over 20 year Warranties and guarantees on all our work
Complete property care solution, removing the hassle of contacting multiple companies for different services
We have been working in Stockland Green,Birmingham and surrounding areas for over 30 years! Contact us for more information on damp proofing and Damp Surveys in Stockland Green now!
Prevents Structural Damage
Damp can weaken the structural integrity of buildings over time. Damp proofing safeguards against moisture infiltration, protecting your property from costly repairs and potential structural damage.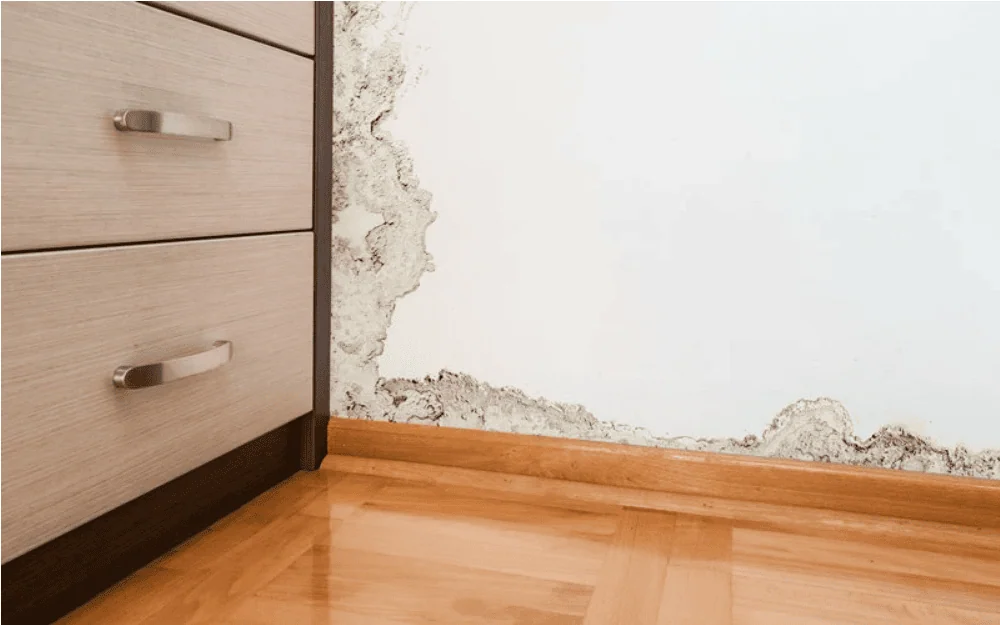 Controls Mould and Mildew
Damp environments promote the growth of mould and mildew, which can have detrimental effects on indoor air quality and pose serious health risks. Our Damp proofing measures effectively control moisture levels, reducing the risk of mould and ensuring a healthier living environment.
"Highly professional damp treatment…"
"Advanced Damp were highly professional in the damp treatment service they provided us. We found Sam's very clear explanation of the treatment, steps for follow-up, and advice on another possible area of damp in the house all very helpful. He was on time, and committed to tidying up as part of the service.
We really appreciated their immediate response to the request we placed on the website, and the fact that they could fit us in so quickly. We wouldn't hesitate to recommend these services."
"Practical, helpful approach…"
"Super-prompt, efficient, courteous and tidy service from Gary and his son Ben. I had lots of concerns about getting the damp treatment to fit in with some improvement work we had planned and some unplanned insurance work, and their practical, helpful approach and detailed advice has taken a huge weight off my mind.
They really tailored what they did to what we needed, and will be doing some more work for us to fit in with the schedule we have to work to. I'd have no hesitation in recommending them."
"Sorted quickly and efficiently…"
"My rising damp problem was sorted quickly and efficiently by Advanced Damp.
The boys were excellent at their job and explained to me what they were doing and why, every step of the way. I felt confident that they were experienced in the problem. I will definitely use them again."
Some of our commercial clients
Advanced Damp Ltd work with hundreds of well established businesses all over the UK every year. We have close relationships with some of the leading estate agents, providing specialist property care services.  
If you are a commercial business searching for a reputable damp proofing company in Stockland Green please get in touch by completing our form below. 
Stockland Green certified Damp surveyors
Whether you're considering buying a new property, selling your property, or experiencing moisture in your home or office, a damp survey is essential. Our damp survey solutions help you understand the damp problems in your home, assess the severity of the issue, and prepare the best course of action.
Benefits of a damp survey in Stockland Green:
Early detection of damp issues can prevent further structural damage and potential health hazards caused by mould and damp.
A damp survey can identify the cause and extent of the damp issue, allowing for the appropriate treatment to be applied.
We will provide a detailed report on the condition of the property, which can be useful for insurance purposes or when buying or selling a property.
Our damp surveys can help to maintain the value of the property by addressing any issues before they become more serious and expensive to repair.
We provide damp surveys in Stockland Green at affordable rates. We assure high-quality damp surveys of your home as our specialists have immense experience and skills for spotting the presence of damp.