Key takeaways
Cost Efficiency in Damp Proofing: Protecting your property from moisture requires an understanding of damp proofing costs. These can fluctuate based on the damage extent, property dimensions, and the treatment method employed. A clear cost breakdown will ensure you receive top value for your investment and understand the intricacies of rising damp treatment pricing.
Combatting Rising Damp Effectively: One of the most destructive issues a homeowner can face is rising damp. Utilizing effective rising damp treatment solutions like damp-proof course insertion or innovative electro-osmotic systems is vital to halting its adverse effects and safeguarding your property's structural and health aspects.
Prioritizing Quality in Rising Damp Treatment: While there might be temptations to cut costs, it's crucial to understand that skimping on quality can lead to recurrent damp issues, incurring higher long-term costs. Ensure that both the materials and the tradesmen you opt for are of premier quality, integrating the best in rising damp treatment techniques for lasting protection.
Unwanted moisture or water in the property can cause structural damage if not treated. In the UK, damp is a significant problem due to the climate.
It is responsible for unhealthy and cold conditions in many homes. If you suspect damp in your property, getting a damp specialist to investigate the issue and inform you of the accurate damp-proofing costs involved is crucial.
Who is a Damp Specialist?
A damp specialist or a damp proofing specialist, or a damp expert is a professional who specialises in identifying, diagnosing, and treating dampness-related issues in buildings and structures.
Damp specialists are typically skilled in understanding the different causes of dampness. They use their expertise to assess the extent of the damp problem, identify its root causes, and recommend appropriate solutions. They are crucial in preventing or eliminating dampness and its associated issues.
What is the cost of hiring a damp specialist?
A seemingly simple question on how much damp proofing costs should have a simple answer. Nevertheless, suppose you have ever tried getting a rough estimate of a damp course from a damp proofing contractor.
In that case, you will soon find that damp-related property damage can be complex as it doesn't follow the one-size-fits-all philosophy.
There is a world of difference between the cost of adding a whole new damp proofing course and sorting out a minor condensation issue in the damp proofing industry. Generally, it is seen that rising damp is more often expensive because of the extent of work involved and specialist materials.
If you are experiencing dampness on your walls, you will need a professional to conduct a damp survey; the damp proofing costs mainly depend on the size of your property and location. If you have a large property, the survey charges will be much more than the small apartment as it will take more time to survey than other types of properties.
>> Similar Reading; Thermographic Survey by Advanced Damp
Types of damp and their treatments with estimated charges
Usually, damp is classified into three types- condensation, rising damp, and penetrating damp. Each requires different treatment and causes, and so has different costs as well.
Condensation Treatment & Estimated Charges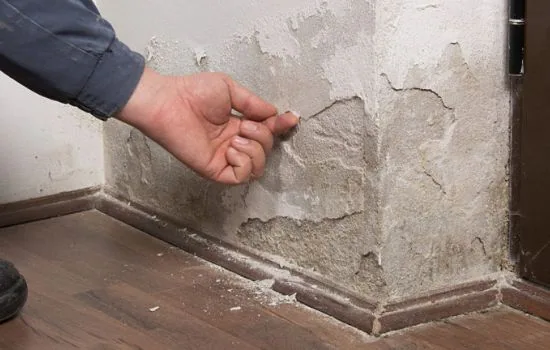 Perhaps it is the most common type of damp and affects most homes. In condensation, the water in the air settles on cold surfaces like walls, floors, windows, or ceilings and causes dampness, resulting in mould.
This problem can arise from various household chores such as cooking, showering, boiling kettles, or drying clothes inside your home. It is more common in cold environments. Homes with proper insulation and double or triple-glazing can retain moisture, and you'll have to hire a damp specialist to treat these issues with an improvement in ventilation.
Fortunately, you can treat these issues with minor changes in your lifestyle; usually, these issues are not that expensive.
Some changes you can make to treat this problem include using exhaust fans where possible, keeping your home ventilated, opening windows, maintaining adequate indoor temperature or buying a dehumidifier. Usually, these remedies are enough for the problem.
Get a no obligation FREE quote now. Our team is here to help. Take the first step towards a guaranteed solution by filling out our form below. 
Penetrating Damp Treatment & Estimated Costs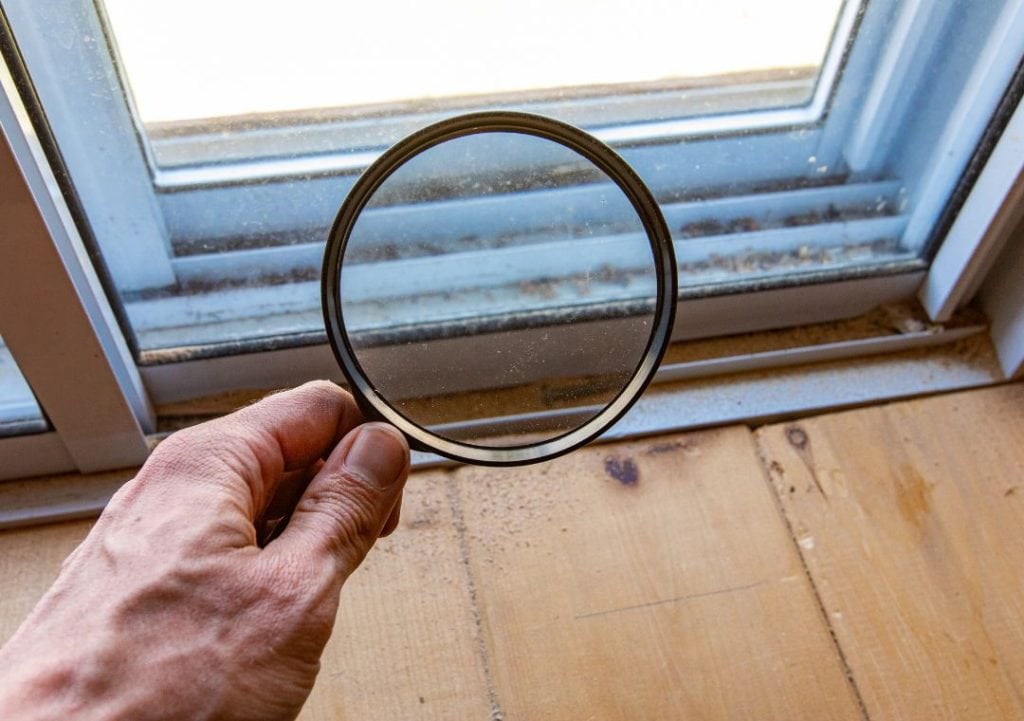 The second type is penetrating damp, in which water from the outside seeps into your home and causes damage. Usually, this happens because of damaged tiles, roofs, cracks, openings in the walls, broken windows, or a leaking gutter or pipe. In such cases and after the diagnosis of the problem, it is simple to fix.
Penetrating damp treatment will cost you between £400 to £4000, depending on your particular problem, plus any redecoration work necessary for your property. The damp proofing prices are also very dependent on the type of material used for damp proofing, and it might cost more if a specialist product is required.
Rising Damp Treatment & Estimated Costs 2023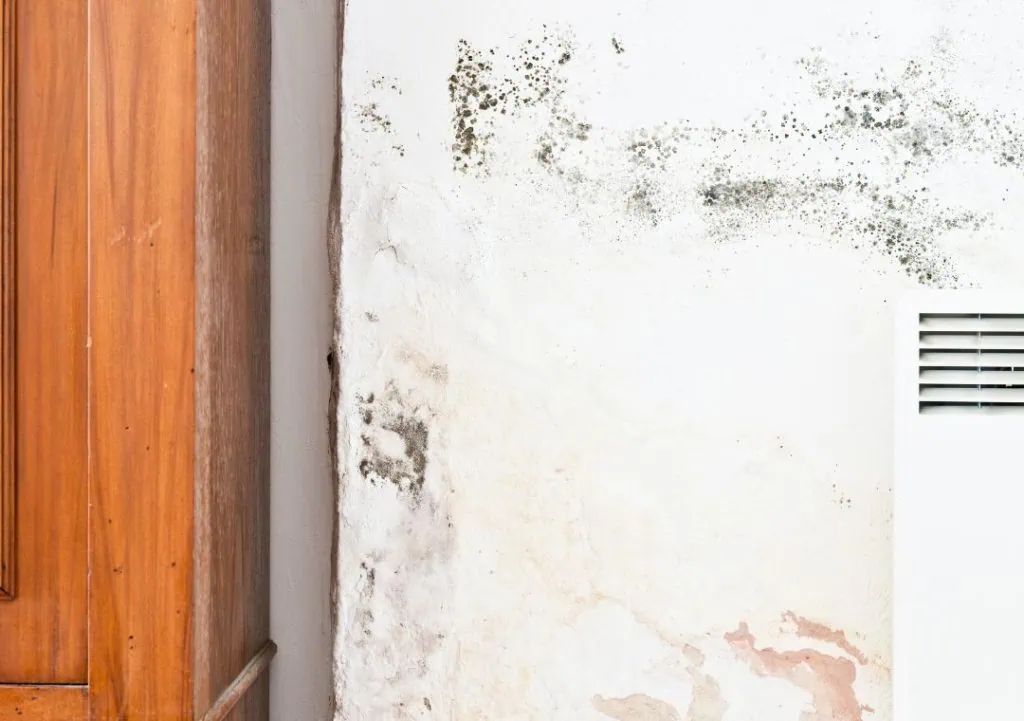 Rising damp treatment involves identifying and mitigating moisture that travels upwards through porous building materials, such as walls and floors, due to capillary action. To address rising damp, specialists typically apply damp-proof courses (DPCs) or injection methods, which create a barrier to prevent moisture from rising. This treatment often involves drilling holes near the base of affected walls and injecting them with waterproofing materials.
Rising damp occurs when the moisture or water from the ground soaks through the foundations and rises through the walls, and causes damage. Houses are built with a damp proof course (DPC) above ground level to prevent moisture and the occurrence of damp.
However, when a damp proof course gets damaged, or the house that lacks damp proof course encounters a rising damp problem. The rising damp treatment cost and charges in such cases depend on the severity of the problem, but this can be an extensive repair job. Rising damp treatment is the most expensive among others.
The cost of damp proofing depends upon the size of your property plus the severity of the problem, but it can run into thousands.
The process of replacing a DPC is difficult and involves structural work. A damp proof course cost can vary from £1000 to £5000 depending on the damp and its severity.
The common remedy for rising damp is to apply a damp proof injection after removing plaster from walls and insert a chemical that acts as a barrier to prevent moisture and damp rising again.
Damp proofing costs Cost + VAT (Range low – high)
Average cost Damp proofing cost per metre £40 – £65
Damp proofing course £200 – £1,400
Damp proofing external walls cost £700 – £2,500
Damp proofing cellar/basement cost – tanking £30 – £60 per sqm
Injection damp proofing costs £1,000 – £3,000
Chemical damp proofing cost £600 – £2,000
Chimney damp proof course (labour and scaffolding not included) £70 per roll
Damp Proofing Cost for Internal Walls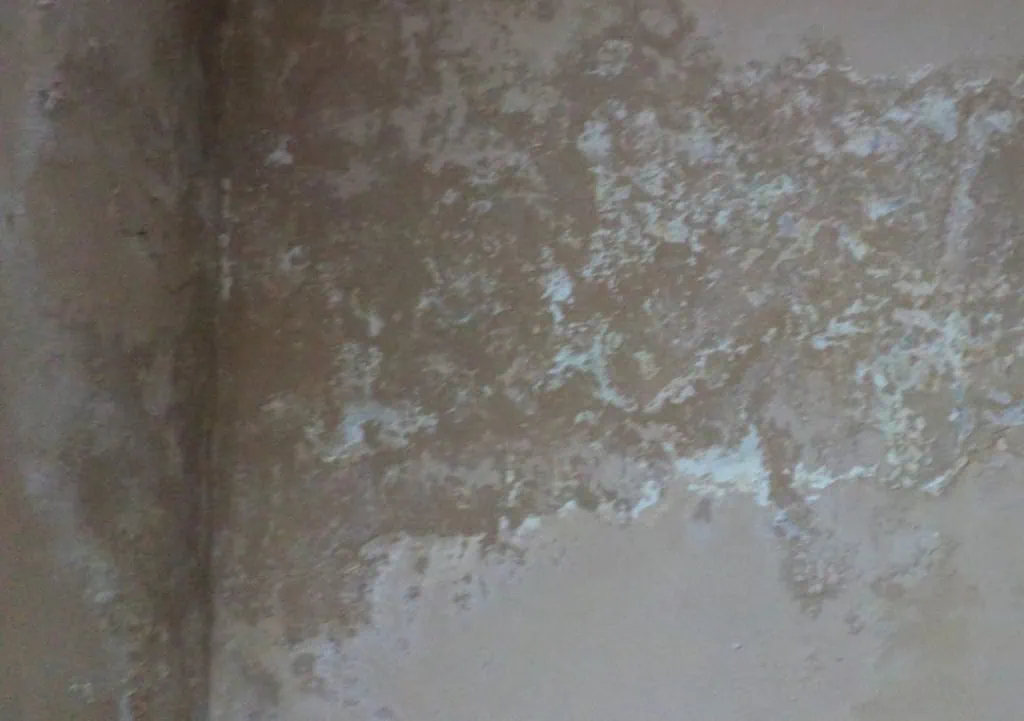 A major chunk of this work is related to the decoration work after completing the damp proofing process. The estimated damp-proofing cost depends mainly on your area and supplier, but on average, the damp-proof membrane may cost up to £70 per meter of the wall or around £280 per wall.
So for a whole house, the damp proofing specialists will charge thousands when you want to treat every wall in your home. Internal walls require damp-proof paint, and the cost may range from £20 to £55 per litre, depending on the type of paint.
Damp Proofing cost for External Walls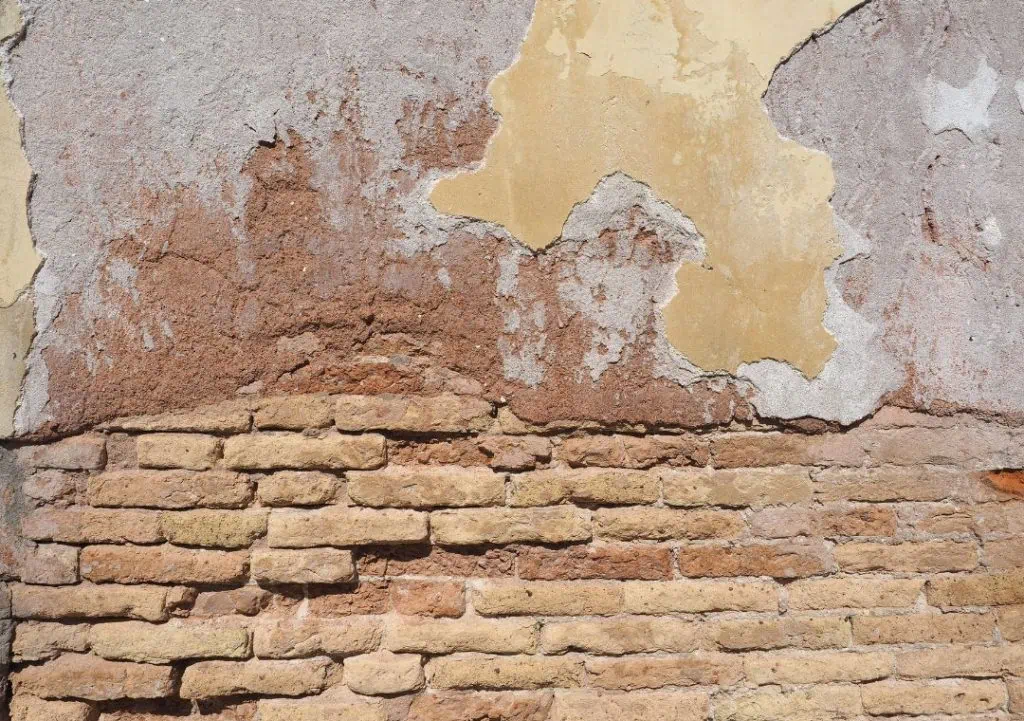 As mentioned above, the foremost task is to diagnose the damp problem. So, seek advice from a damp specialist.
How can I identify rising damp?
Look for signs like discoloured or damp patches on walls, peeling paint, or visible tide marks. A damp, musty smell might also be present.
Can rising damp damage my property?
Yes, untreated rising damp can lead to damage like decay in timber, crumbling plaster, and even structural issues if left unchecked.
How is rising damp treated?
Rising damp treatment involves installing a damp-proof course (DPC). This prevents moisture from rising by creating a barrier in the walls. This can be done through chemical injection, electro-osmotic systems, or physical DPC installation.
Which rising damp treatment method is best?
The best method depends on factors such as the severity of the issue, building type, and budget. Consulting a professional for an assessment is recommended to determine the most suitable approach.
Can I treat rising damp myself?
DIY rising damp treatment is not recommended, as it requires specialized knowledge and equipment. Hiring a qualified professional ensures effective and lasting results.
How much does rising damp treatment cost in the UK?
Rising Damp treatment Cost vary depending on the chosen treatment method, the extent of damage, and the size of the affected area. Please contact us for accurate analysis and cost estimation.
How long does rising damp treatment take?
The duration varies based on the chosen treatment and the severity of the problem. It could take a few days to a few weeks for the treatment to be completed.
Call us now for a free quote from our damp proofing experts.