Damp Proofing Chesham - Experts in Damp Treatment
Are you in search of Damp Proofing in Chesham? We, Advanced Damp, are an expert damp proofing company registered in England. For the past 30 years, we have been growing and developing expertise in the damp proofing and property preservation industry. Our damp company is a registered Trustmark contractor and also a member of the British Structural Waterproofing Association along with the member of Property Care Association. All the services offered by us are of full warranty and guarantee-backed.
Our Chesham Damp proofing specialists
If you are looking for a Damp proofing specialist, contact us. We have well qualified and competent surveyors as well as experienced technicians to render specialist guidance and a warranty backed service for all damp problems. As a long running company for over 30 years, we have mastered the techniques to fix and prevent Rising damp, Penetrating dampness and condensation damp problems as well as woodworm, and dry rot or wet rot infestations. We are based locally in Chesham with experts available 24/7.
The foundation of our relationship with our clients is based on trust. As actions speak louder than words, we ensure that our results exceed not only your expectations but along with this we also provide a long-term guarantee for all the damp proofing services.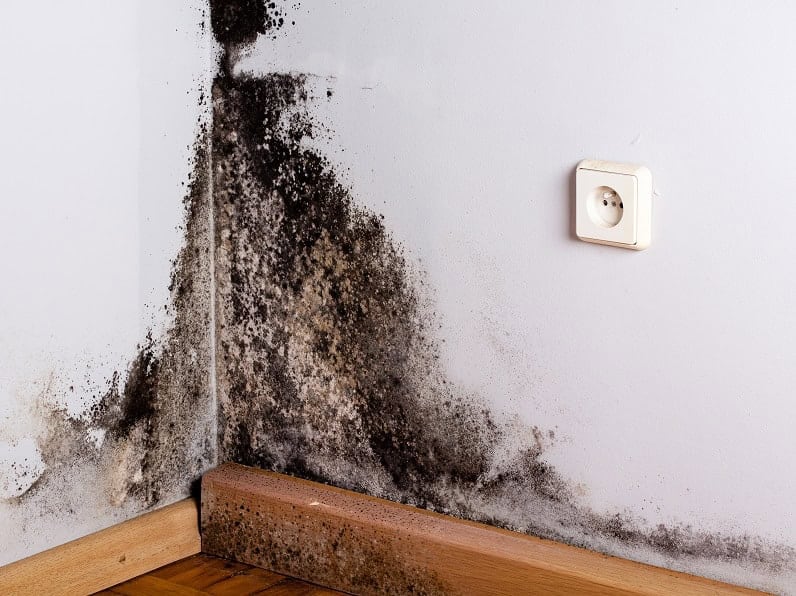 Call us today for a FREE QUOTE on 0300 373 7251
Local Damp Company Chesham
Your Community Damp proofing treatment
HOW DO WE FIX THIS?
Rising damp is the most common type of damp we come across day to day as a damp proofing company. Chesham homes are particularly bad for rising damp due to the damp levels coming through the ground and rising upwards into property walls. Many Chesham homes were also built before it was a requirement to build in a damp course at the time of construction. Due to this, it is essential your property has the right prevention treatments to tackle the bad property development before the walls become badly infected with dampness and a bigger treatment is needed to resolve the inside walls. Advanced are able to install damp proof course where it is needed or install damp proof injections depending on what is needed.
Call our Specialist rising damp company today to fix your Damp problem. We are your local damp proofing team.
Call us 0300 373 7251 for damp proofing in Chesham.
Call us today for a FREE QUOTE on 0300 373 7251
How to fix water ingress in your home?
Penetrating damp can be caused by many different factors. Penetrating damp seeps through the exterior walls of your property and then over time will create damp on the inside of your walls. Some of the reasons for penetrating damp include porous bricks, leaked or damaged guttering, bad structural building, affected pointing, and leaking roofs. We recommend starting all penetrating damp worries of with a survey so you can understand the source of the issue before going ahead with penetrating damp treatment.
At Advanced Damp, we attend your home and carry out a damp survey to determine the source of the problem, we will measure and test all potential points of water ingress problems, such as cracks on the damp walls, missing tiles or blocked gutters. When these points of water infiltration has been established, we then fix them using our special damp proofing materials. Our masonry protection treatment can be applied to all points of water infiltration to prevent further moisture from seeping into the property.
Depending on the moisture readings of your walls upon survey and testing, it may be essential to re-plaster your walls. We always recommend the use of a waterproof plaster after penetrating damp treatment has been completed so hold a stronger base down the line.
Call us today for a FREE QUOTE on 0300 373 7251
Does my window look foggy?
Most times when we cook food, boil water, bath with hot water and even use the washing machine, there is a likelihood that these seemly light task is also causing condensation to occur. This may result to buildings beings damp, mold growth and other condensation problems. Condensation occurs when moist air comes in contact with colder surfaces like windows, walls, mirror etc thereby leaving those surfaces damp. It is a natural process whereby warm vapour in the air turn into water as the vapour touches surfaces of colder temperature.
Advanced Damp at your service!
Advanced Damp is a condensation and Damp proofing company with a team of highly trained and certified surveyors. We will accurately analyse and identify the reasons of your damp problems. 
Give us a call today 0300 373 7251 for damp treatments in Chesham.
Call us today for a FREE QUOTE on 0300 373 7251
Chesham damp Survey for your home
Worried about damp problems in Chesham?
Do you want to get your property inspected for dampness? If so, then our damp surveyors can help with their expertise and skills. At Advanced Damp, we provide professional and reliable damp surveys. You don't only get to know the severity of dampness in your home but also know how well the previous damp treatment is performing. When you book our damp survey, our specialists visit your home and examine it comprehensively for dampness. A damp survey report helps you know the type of damp problem, moisture source, and the appropriate solution to deal with it. It helps you to avoid damage to the appearance of your home and its structure. 
So if you seek a reliable and professional damp survey of your property, call Advanced Damp now!
Need an expert to help with your damp
walls In Chesham?
No obligation! Just a no-nonsense price