Damp Proofing Banbury - Treatment Experts
Are you facing a damp problem in your Banbury property?
If you have observed any damp issues in your home or any other maintenance or restoration problems, then the team of Advanced Damp proofing Banbury can help you with their local damp services.
We offer Banbury a wide range of damp proofing solutions at reasonable costs.
Local damp proofing company in Banbury
Damp problems like wet rot, dry rot, rising damp, woodworm, basement waterproofing, repairing roofs timber, or any other kind of building work, our local team of damp specialists in Banbury are just a call away.
All our experts are PCA or Property Care Association qualified. In addition, we have damp surveyors and damp proofing specialists who possess several years of working experience in any job type related to damp and building works.
Why Choose Advanced Damp for Property Care Services in Banbury?
Our family run business offers excellent service carrying out all work with high standards. Our team is highly professional and gives top priority to the quality of the work. We offer guaranteed damp proofing services to the clients and aim for complete customer satisfaction.
The quality lays the foundation for scalability, and we ensure a high standard of property care to develop trust and maximise customer satisfaction.
Our long term guarantee can be fully insured. It is protected under the cover of general insurance.
Besides, we have over three decades of experience in the damp and construction industry, offering an extensive service range to our clients.
Our damp proofing solutions help take care of your property year-round. Besides, we take pride in emerging as a leading damp proofing company with a happy customer base.
Furthermore, our experts complete the work undertaken before getting the new project. The experts take care of your house and do not disrupt your daily routine. They try to keep the disruption as minimal as possible. Also, they clear the mess themselves before leaving the site of the work for the day.
Reasons to contact Advanced Damp proofing Banbury to solve your property problems:
Our over 30 years of experience in the industry

All treatments covered by long term guarantees

Local and fast responding Banbury based surveyors

The satisfaction and peace of mind come from knowing Property Care Association qualified professionals to carry out our damp treatments.
Get a FREE detailed quote for your job!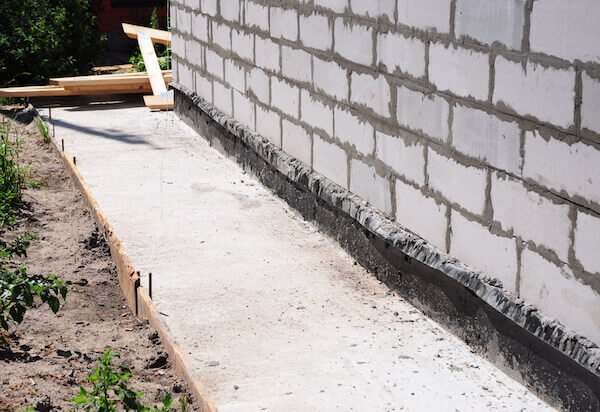 Call us today for a FREE QUOTE on 0300 373 7251
Damp proofing services offered in banbury
Areas with dampness and rot look unpleasant. Besides, it results in mould that poses various health hazards and affects the structural integrity of the property.
Therefore, we offer several services to suit all your damp problems affecting your property.
Our damp proofing experts offer services of various types, including:
Rising Damp elimination using specialist damp proof plastering, installing a new damp proof course, and re-fixing joinery timbers.

Condensation Control

Lateral Damp Penetration by structural waterproofing the walls

Water Proofing basements

Basement Conversions

Rain penetration

Burst Pipe Water Damage restoration for your insurance company

Mould control

Wet rot treatment

Wood rot and woodworm eradication

Dry rot restoration and eradication

General property maintenance

Structural resin lining

Blocked Drains

Damp surveys
Get a professional damp proofing specialist to conduct a free inspection of your home.
Book your damp survey now!
Call us today for a FREE QUOTE on 0300 373 7251
Get in touch with Advanced damp proofing
If you are not satisfied with the existing damp proofing, your house or discover any defects in your damp proofing make your building vulnerable to damage occurring due to dampness.
Our experts provide high-quality damp proofing services. They are experienced and legally certified members eager to employ all types of proofing treatments.
Our professionals lead the way to offer the highest standards of treatments, whether it is pressure grouting, damp membrane proofing, surface treatment, or woodworm.
Begin your property restoration today by contacting us or click the button to book a survey.
Get a No Obligation, Competitive Damp Proofing Quote in Banbury
If you are looking to sell or buy a home in the Banbury area, get it surveyed or inspected by a certified, independent surveyor to find any damp issues.
Contact us to get a quote for your damp in Banbury.